Daily Time Blocking Schedule
The struggle is real. There's so much to do each and every single day. Some days it seems like it we would have to move mountains in order to get anything done.
DAILY TIME BLOCKING SCHEDULE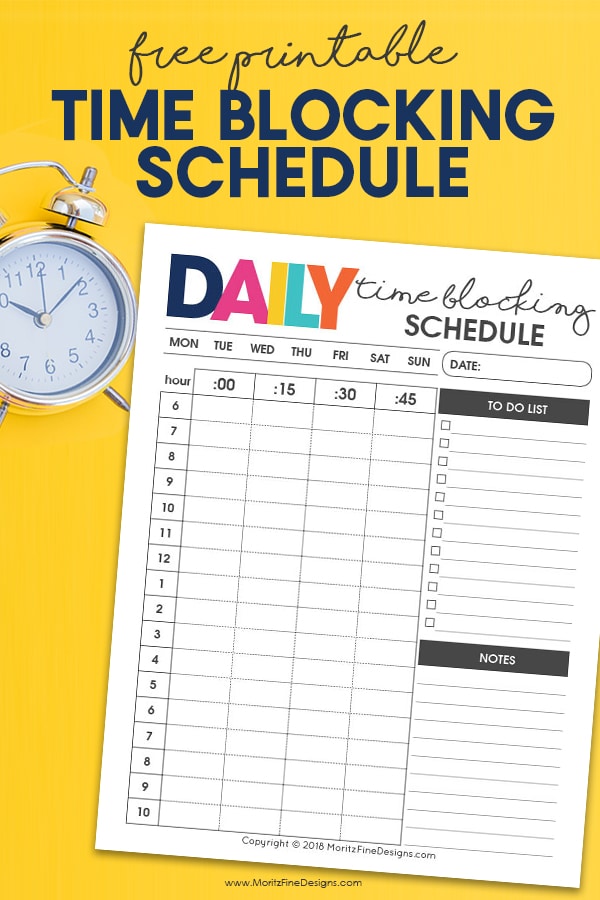 A while back my friend introduced me to the concept of time blocking. Let me share with you how it works.
I like toI grab my time blocking sheet (you can download yours for free form the link at the bottom of the post) make a quick list of all the things I need to accomplish in a day over on the right side of the sheet. That means everything. Even things like working out and eating and running errands.
Before placing items on the calendar, I like to star the things that must get done for sure! I like to, if possible get these items done in the morning, when I am most fresh.
Next, add each and every item in the list that to the daily calendar. Don't forget meal times and maybe even buffer blocks in case you didn't finish one of your tasks in the time you allotted for it.
Take a peek at one of my daily sheets.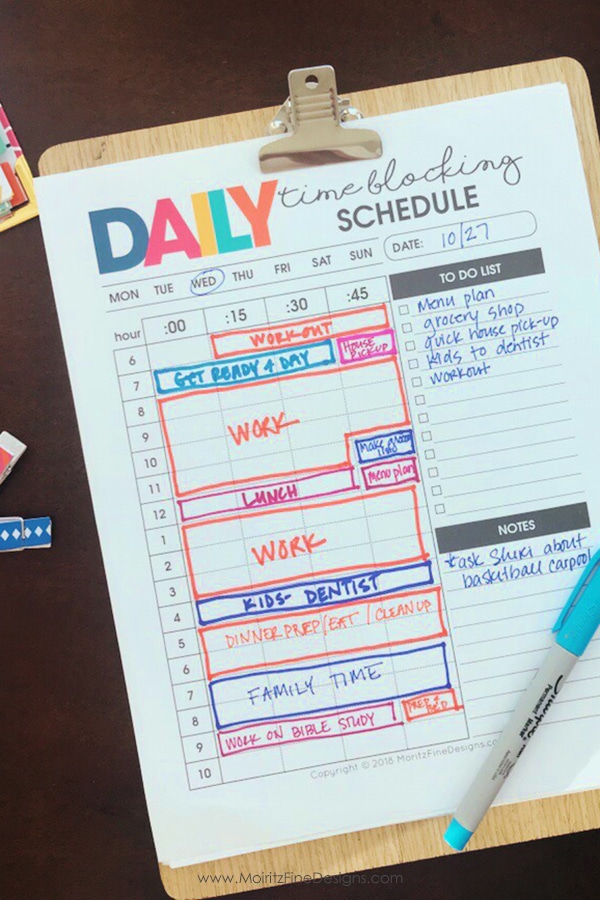 Be careful to only work on what you have scheduled in each block. Focusing on just one task during the allotted time will help you get more done in less time.
Let me give you a little warning. When just starting to use time blocking, you may find yourself getting distracted here and there. It's going to take some time to learn to simply focus and block out all other distractions. Before you know it you'll be knocking out your to do list in no time at all.
One little tip. Print out the Daily Time Blocking Sheet on heavy card stock and then laminate it. This way you can re-use it over and over again.
Looking for a simple version of the Time Blocking Schedule? You might like the Daily Task Organizer–it's a variation of time blocking.
IT'S TIME TO
GET READY FOR 2024!
Get organized for 2024 with the easy to use monthly 2024 calendar! Simply opt in below to have the FREE calendar sent straight to your inbox.