Thanksgiving Table Place Card | Free Printable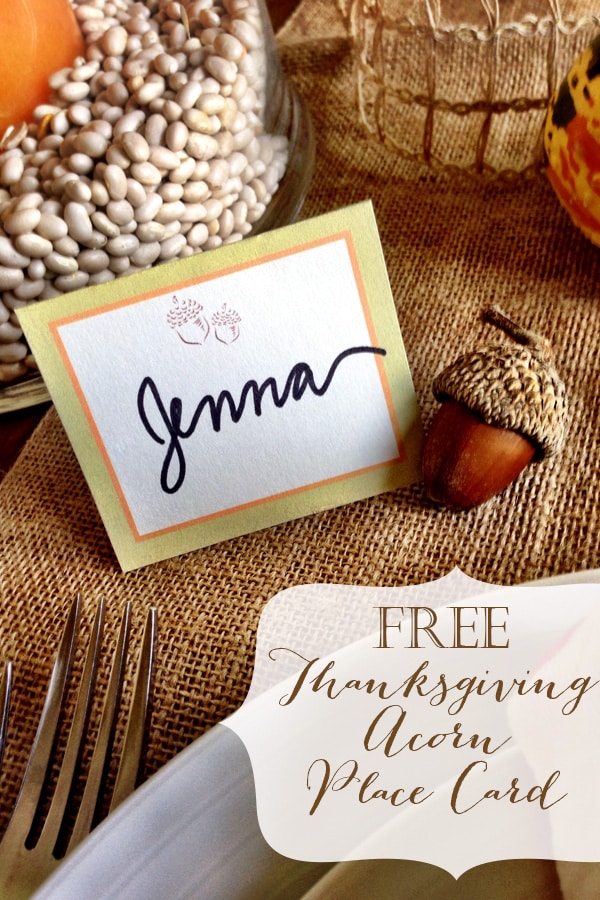 Are you getting ready to decide on how to decorate your Thanksgiving table? It is such a pleasure to your guests to walk into a welcoming home that oozes with hospitality! A beautifully decorated table is just one way of making your guests feel special!
SUPPLY LIST

:

felt tip Sharpie

acorns (optional)

silk leaves (optional)

These Thanksgiving Table Tent Place Cards can be your inspiration of where to start with a color scheme and decor. I made 3 different place cards for you to choose from.

If you are using the card with acorns, you can head to a park that has acorns on the ground and grab some to use on your table. If you decide to use real acorns, like I did, you will most likely want to put them on a cookie sheet and bake them at 150 degrees for about an hour and a half. This will dry the acorns out as well as kill any bugs that might have been in them. I have found once I did this, I can pack the acorns away and pull them out year after year (this is a huge time saver every year!).

If you decide to use the card with the leaf, make sure you grab some colorful leaves to mix in with your table decor! Another free way to enhance your table! On the leaf card, if you take a peek at the back side, you will see the text says, "thankful for:", this is the spot where each of your guests can write a short little list of the things they are thankful for during this past year. It's always fun to keep these cards and pull them out in the future to read through! It's especially neat to capture small children's thankful lists in their own handwriting. so. priceless.
Enjoy your free Thanksgiving Table Place Cards.
Download link below.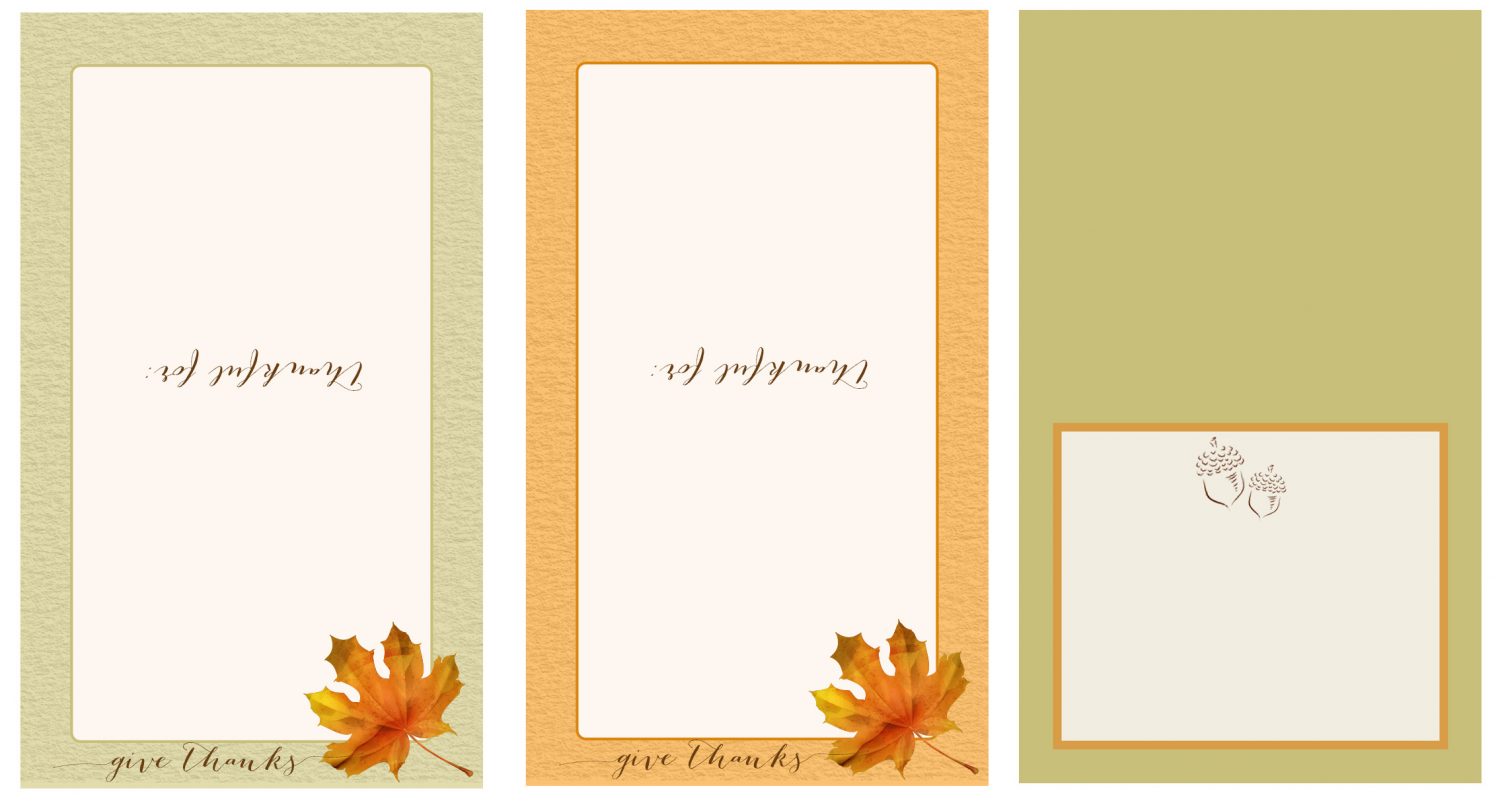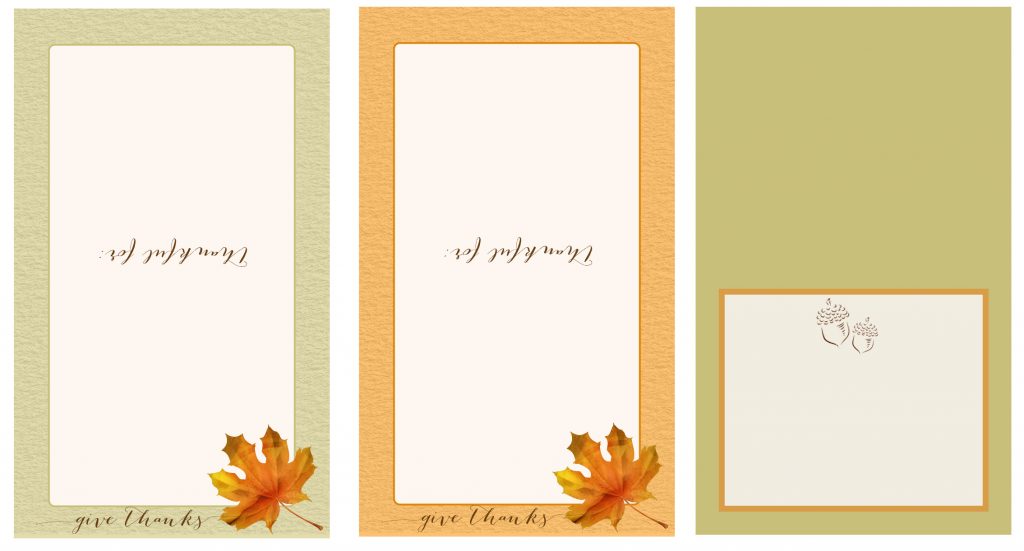 IT IS POSSIBLE TO
ENJOY STRESS FREE HOLIDAYS THIS YEAR!
The holiday season can be downright exhausting. We have too many things to do and not enough time to get them done. The 2023 HOLIDAY PLANNER will not only help you get organized, but will also help melt away that holiday stress so that you can actually enjoy the season!