Winter Diffuser Essential Oil Blends | Free Printable
Our homes have been filled with the wonderful smells of cinnamon, clove and Christmas Spirit…but now we are about to head into a season of fighting colds, flu and more, it's time to break out the Winter Diffuser Essential Oil Blends.
Winter Diffuser Essential Oil Blends
By diffusing essential oil blends, we can ward off the attack before it begins! It's time to change up your oil blends that you are diffusing and pump up the immunity boosting oils throughout your home.
There are immunity blends and some other seasonal blends in the Winter Diffuser Essential Oil Blends below!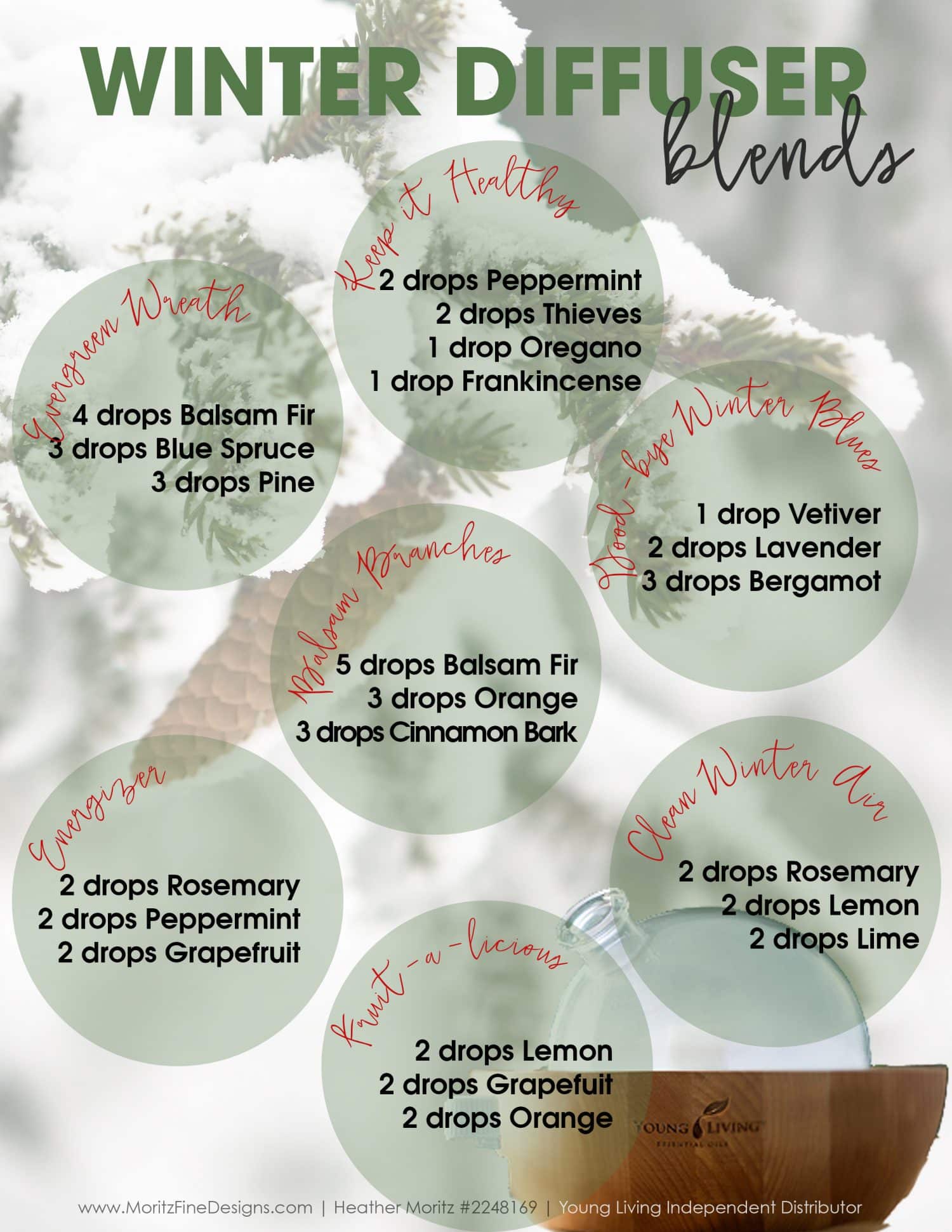 If there is ONE oil you need for immunity boosting, without creating a blend, you must get Thieves! It's a combination of combination of Clove, Lemon, Cinnamon, Eucalyptus Radiata, and Rosemary essential oils for an aromatic blend that fills any space with a rich, spicy aroma. You'll love it!
Make sure you are using pure essential oils. Our family uses these essential oils and absolutely love them. If you don't have a good set of basic oils, be sure to check out this set.
IT IS POSSIBLE TO
ENJOY STRESS FREE HOLIDAYS THIS YEAR!
The holiday season can be downright exhausting. We have too many things to do and not enough time to get them done. The 2023 HOLIDAY PLANNER will not only help you get organized, but will also help melt away that holiday stress so that you can actually enjoy the season!