Deep Clean Kitchen Cleaning Checklist | Free Printable
Ready to get your kitchen clean from top to bottom?! I know that my kitchen is in desperate need of a deep clean!
Often times, I start a project and quickly end up with "project attention deficit disorder"! This causes me to spend far too long on a project. I'll start one thing, get side tracked and start another project! Ugh, off track! I was in desperate need of a Kitchen Cleaning Checklist to keep me on track.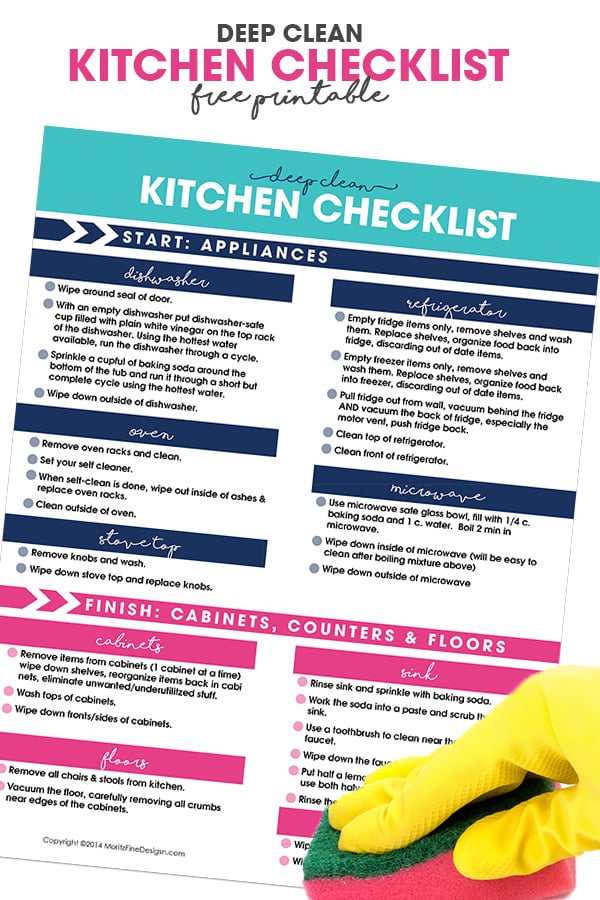 I decided to create this Deep Clean Kitchen Checklist to keep me on track this year! It's so much easier to work through a list and cross the items off the list as you go. It's rewarding to see so many check marks on your list! And, if you have to stop in the middle of your project, when you come back, you'll know right where to pick up!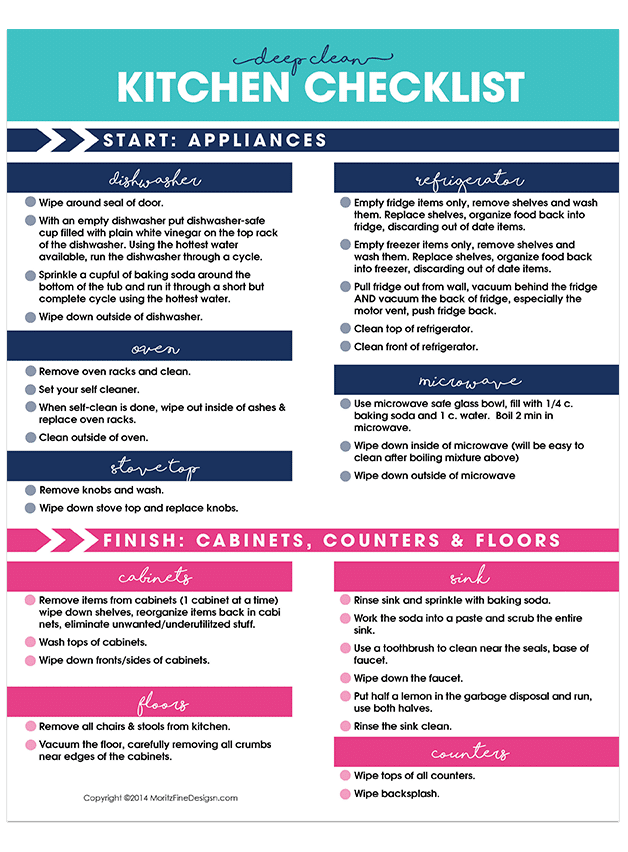 Go ahead and give this list a try, the link is at the bottom of the post! You'll be thrilled with your clean kitchen! you might even reward yourself with a dinner out to keep your kitchen clean for just one more day!
Don't forget, to use the  Yearly Deep Cleaning List to keep your entire house clean!
IT IS POSSIBLE TO
ENJOY STRESS FREE HOLIDAYS THIS YEAR!
The holiday season can be downright exhausting. We have too many things to do and not enough time to get them done. The NEW & IMPROVED 2022 Holiday Planner will not only help you get organized, but will also help melt away that holiday stress so that you can actually enjoy the season for a change!