Step-by-Step iPhone Clean-Up Guide
Nothing can be more frustrating than when you go to take a picture with your iPhone and you get that dreadful message that says, "iPhone Storage Full"! UGH! Does it make you want to scream like it makes me want to scream? And this is when I scramble, I quickly delete a few photos I probably don't really need anymore just to make enough space to grab the photo I really want to take. Can you relate?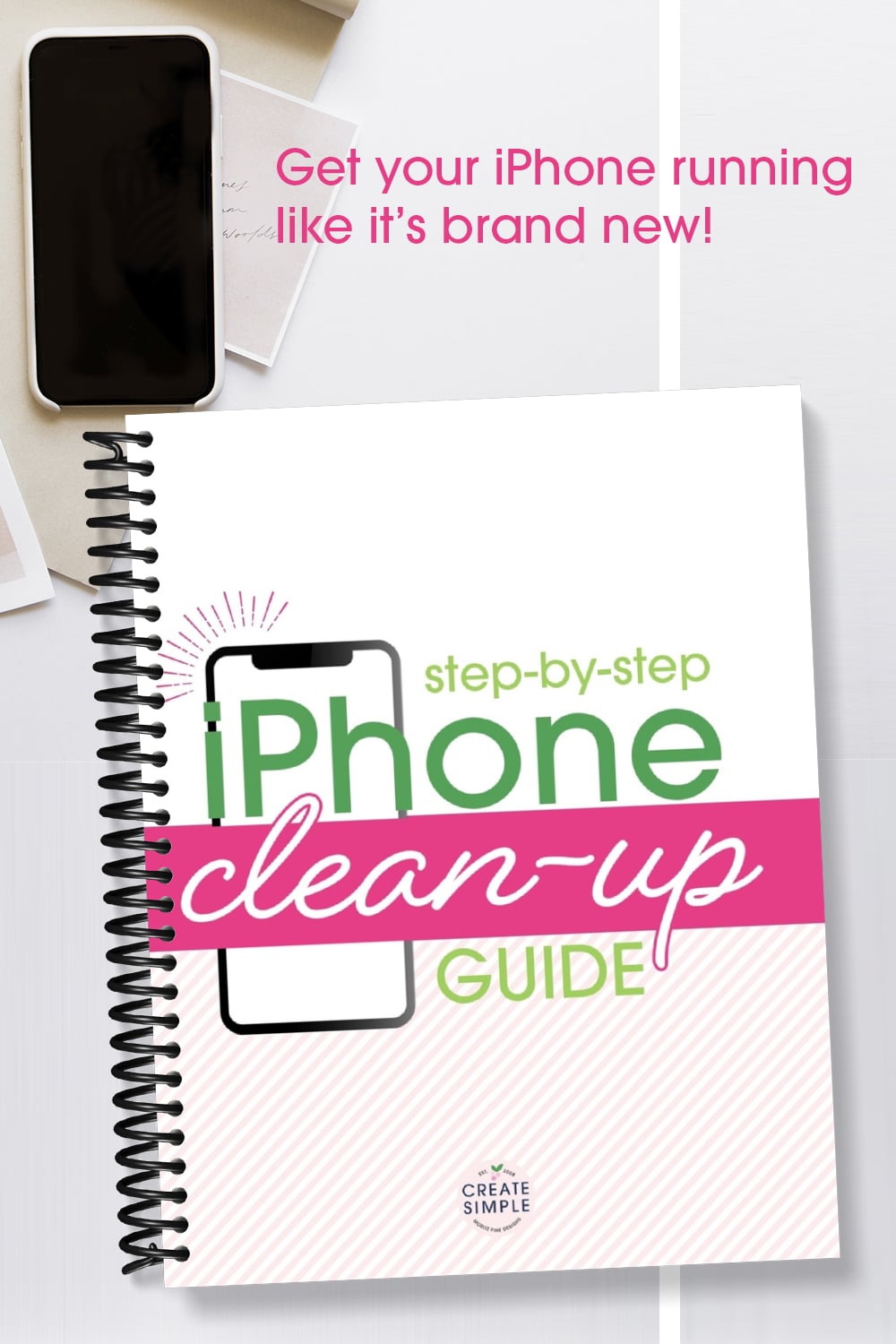 You now have the dreaded task of trying to clean up your iPhone so that it starts to function "normally" again. It's a task you put off, because really, you're not sure of the best way to go about getting your phone clean and making storage available.
I'm here to let you know that if you have about 30 minutes to focus solely on your iPhone, together we can get your phone in tip-top shape and running with great speed again-practically like it's brand new again!
Let's take a quick peek at the 6-steps we will go through together in the iPhone Clean-Up Guide: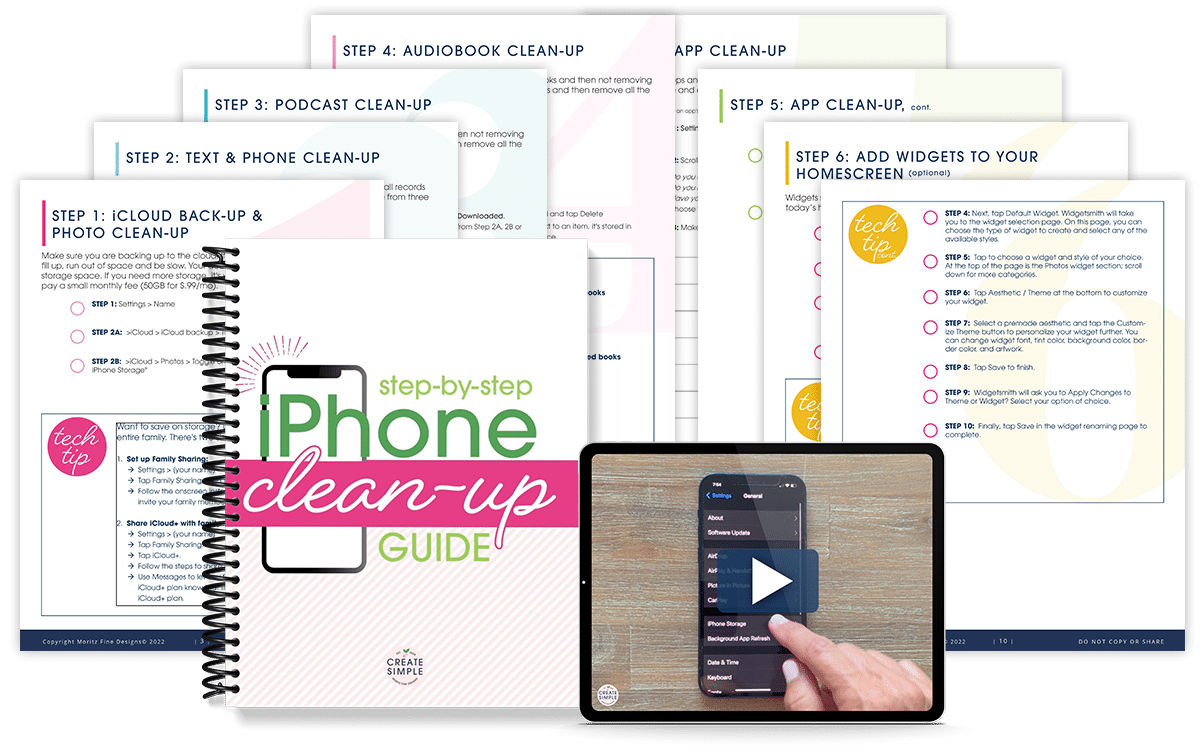 I've created a Step-by-Step iPhone Clean-Up Guide for you to use to get your phone cleaned up in no time. It has all of the steps laid out in simple, easy to follow directions. Trust me on this—I had multiple people test the guide, including my 75 year old mother-in-law and she got through it with flying colors!
Want even more guidance? I have included a series of brief videos that go along with the guide—it's easy to follow along especially for you visual learners like me! Take your pick— useither the guide or the videos or both at the same time.
Are you ready to get started? What are you waiting for? Go get the guide now!
IT IS POSSIBLE TO
ENJOY STRESS FREE HOLIDAYS THIS YEAR!
The holiday season can be downright exhausting. We have too many things to do and not enough time to get them done. The NEW & IMPROVED 2022 Holiday Planner will not only help you get organized, but will also help melt away that holiday stress so that you can actually enjoy the season for a change!