Stay Organized with the 2024 Printable Calendar
Our highly anticipated and beloved calendar that never fails to impress is here—the 2024 Printable Calendar. It is the ultimate tool to help you keep track of your events and stay organized throughout the year. Whether you place it in a high-traffic area of your home or use it in conjunction with your digital calendar, this printable calendar offers convenience and efficiency.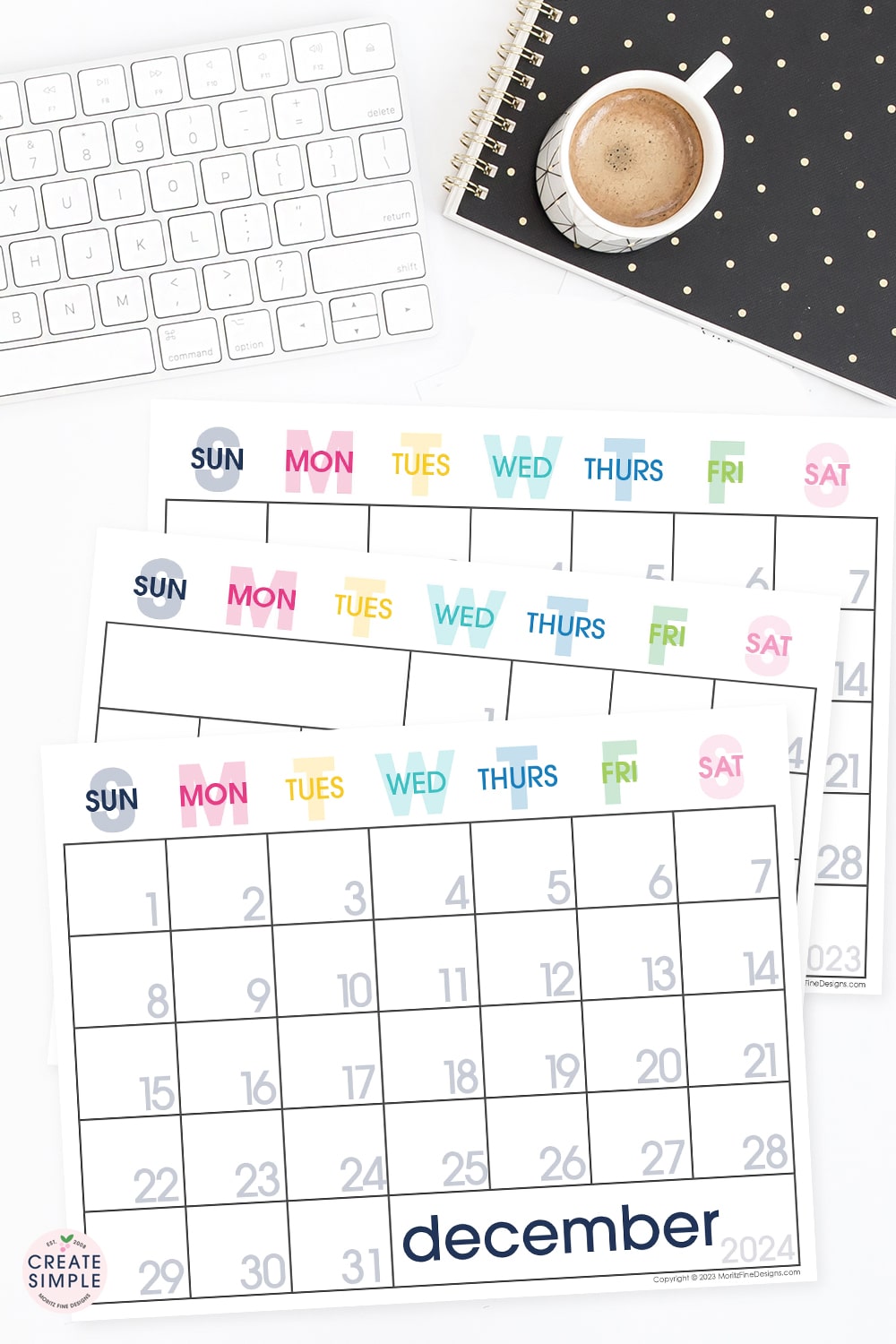 2024 Printable Calendar
Here are a few features and benefits of the calendar and how it can streamline your scheduling process.
A Perfect Overview: The 2024 Printable Calendar is designed to provide a quick and comprehensive overview of major events such as vacations, school or work holidays, and sports tournaments. Placing it in a prominent location ensures that everyone in your household can easily glance at it and stay informed about upcoming important dates.
Customization Made Easy: One of the remarkable features of the 2024 Printable Calendar is its edibility. By using Adobe Reader (a free program that is likely already installed on your computer), you can effortlessly type in all your events before printing the calendar. This flexibility allows you to personalize the calendar according to your specific needs and preferences. However, if you prefer to add events manually, simply download and print.
Embrace the power of organization with the 2024 Printable Calendar. Whether you choose to display it prominently or use it alongside your digital calendar, this versatile tool will keep you on top of your events and commitments. Take advantage of the customizable features and easily editable format to tailor the calendar to your liking. Download the printable calendar and start planning for a well-organized and productive year ahead.
Here's and example of what each month looks like: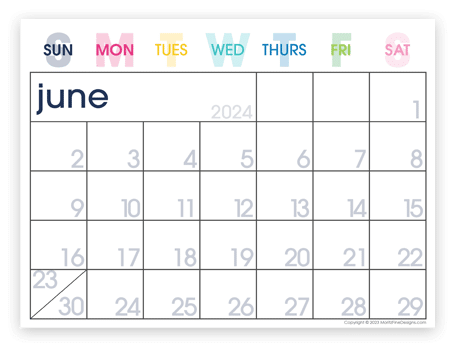 SUPPLIES:
monthly calendar download (just click the link at the bottom of the post)
card stock or better yet, use my favorite paper for printables (I keep a ream of this thicker, better paper on-hand for printables like this–when I want a high quality, durable printed project. Trust me, you will LOVE this paper!)
OPTIONAL SUPPLIES
(check these ideas out if you want to bind your calendar):
Type in your Calendar!
Did you know you can type in all of your events before you print the calendar out? This calendar is completely editable in Adobe Reader (don't worry, it's a free program that's probably already installed on your computer!). Print it out after you have added all of your events!
You don't have to add your events to the calendar before you print it out, it's up to you! Simply download and print out the non-editable version.
Looking for a planner instead of just a calendar? Check out our 2024 monthly planner calendar here.
IT IS POSSIBLE TO
ENJOY STRESS FREE HOLIDAYS THIS YEAR!
The holiday season can be downright exhausting. We have too many things to do and not enough time to get them done. The 2023 HOLIDAY PLANNER will not only help you get organized, but will also help melt away that holiday stress so that you can actually enjoy the season!