Pool Bag Checklist | Free Summer Printables Day #4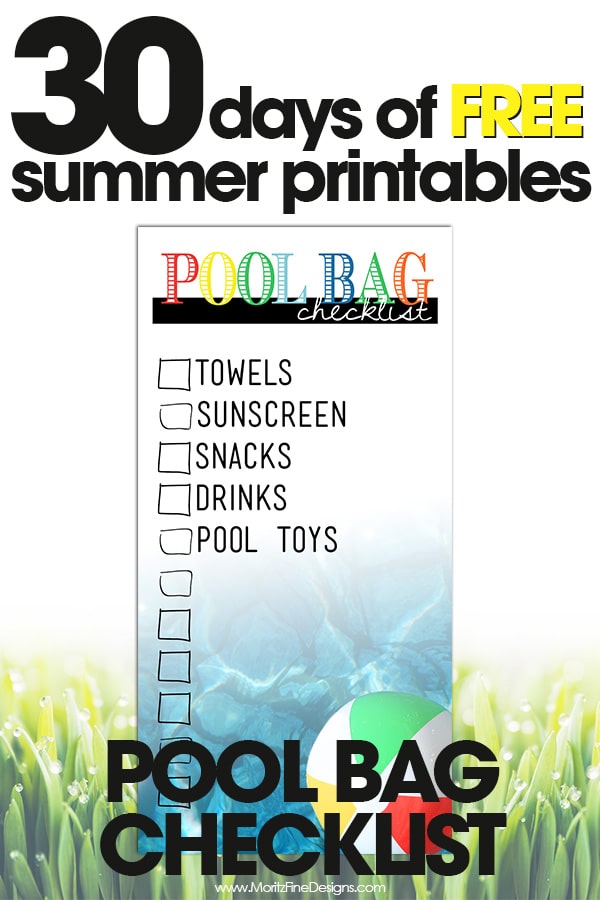 Just when you sit down in your comfy lounge chair at the pool, you hear the one of your kids ask for their goggles. Yep. Not in the pool bag. Time and time again you forget something for your day at the pool. Good news! You can avoid forgetting your pool stuff by using the Pool Bag Checklist.
30 Days of Free Summer Printables continues today with day 3! Each day we are bringing to you printables that will help you with your summer organization, fun, travel and much, much more!
Pool Bag Checklist
With or without kids, there are always a good number of supplies you need to enjoy a fun day at the pool. Adding the Pool Bag Checklist to your pool bag makes it easy to do a quick run-though of all your necessities before you head out the door.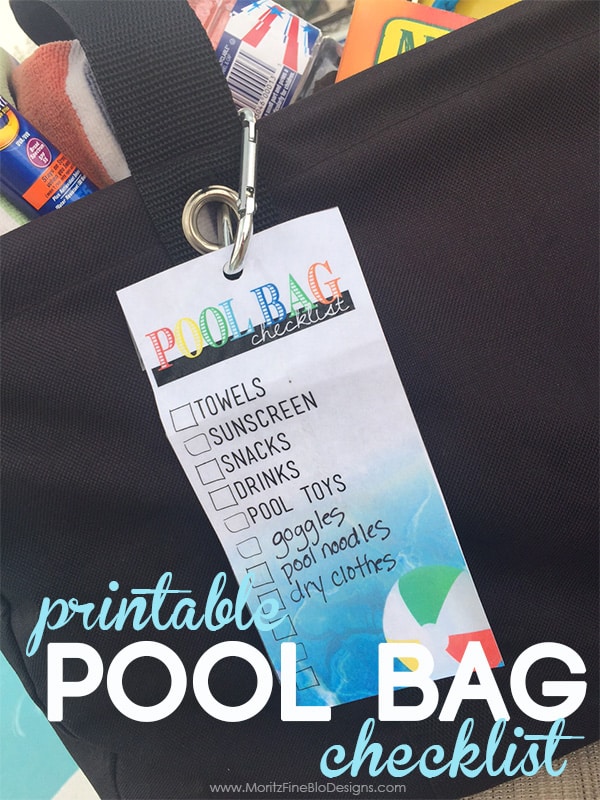 I laminated my checklist in case it got wet at the pool, and I can use dry erase markers to check each item off. The check marks will wipe clean with a damp cloth.
If you are looking for some fun entertainment for the kids at the pool, try out some of these 10 Super Fun Pool Games for Kids!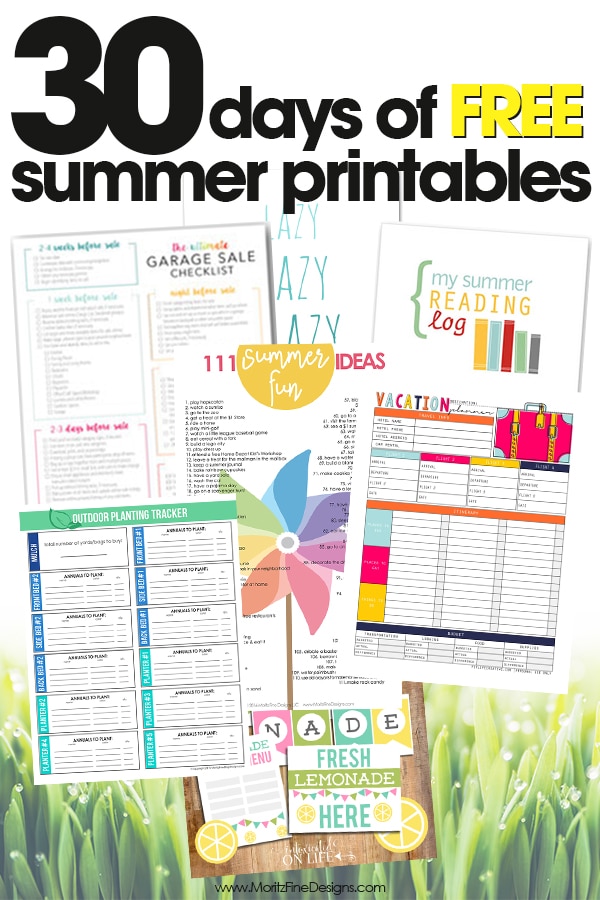 Download the Pool Bag Checklist by clicking the link below:
IT IS POSSIBLE TO
ENJOY STRESS FREE HOLIDAYS THIS YEAR!
The holiday season can be downright exhausting. We have too many things to do and not enough time to get them done. The 2023 HOLIDAY PLANNER will not only help you get organized, but will also help melt away that holiday stress so that you can actually enjoy the season!