30-Day Declutter Checklist
Do you have 15 extra minutes a day? Pause the Netflix and tackle some of that clutter in your home!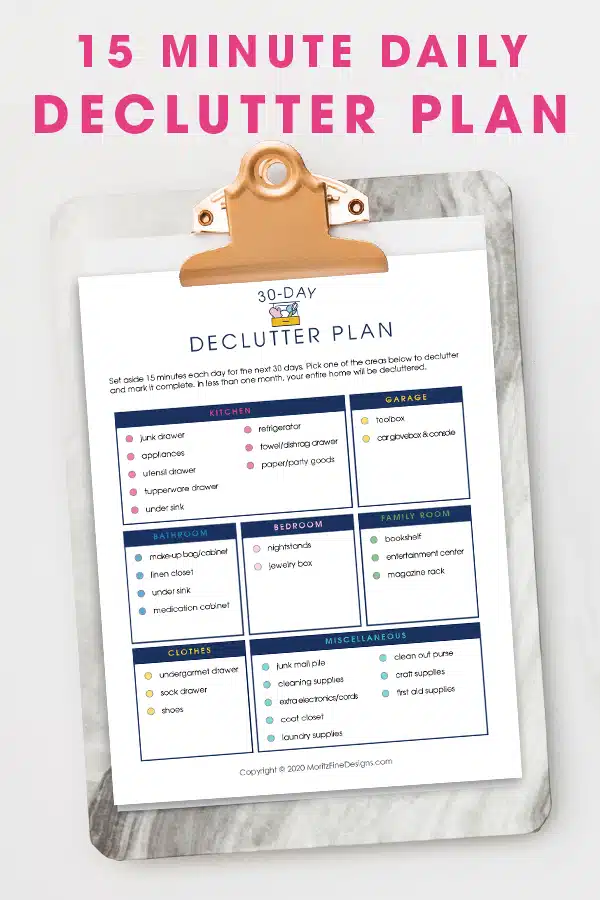 30-Day Declutter Checklist
I can get busy cleaning out drawers, closets, cabinets and more, but sometimes I don't have hours and hours to devote to doing a clean-out. With a quick declutter plan, even the kids can join in after getting their daily chores done. and
The one thing I have focused on decluttering is small doses. Instead of decluttering the whole bedroom all in one day, I have been breaking it down in small doses–15-minutes a day or less.
Are you ready to join the challenge too? I have broken the tasks down to help you stay focused: kitchen, garage, bathroom, bedroom, family room, clothes and miscellaneous.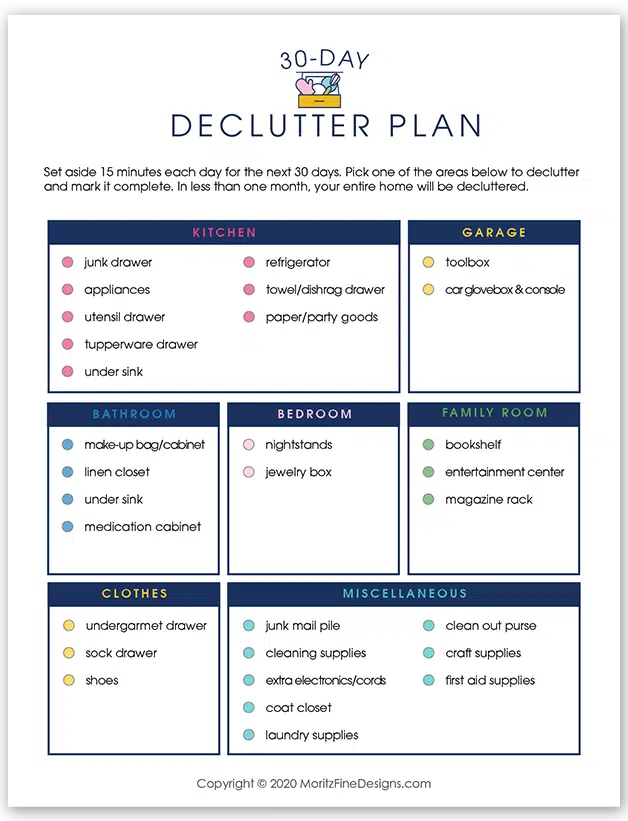 Below you will find the 30-Day Declutter Checklist in 15 Minutes A Day. Click the link below to have the checklist sent directly to your email inbox.
SURVIVE YOUR SUMMER!
---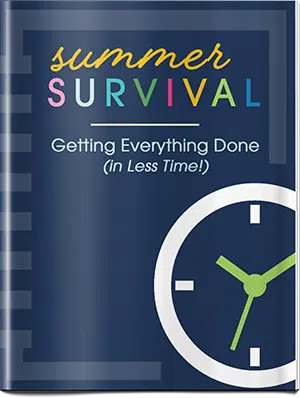 Want to keep your sanity this summer?! Simply opt-in below to get the Summer Survival Guide: Getting Everything Done(in Less Time!) sent straight to your inbox!