30-Day Declutter Checklist
Do you have 15 extra minutes a day? Pause the Netflix and tackle some of that clutter in your home!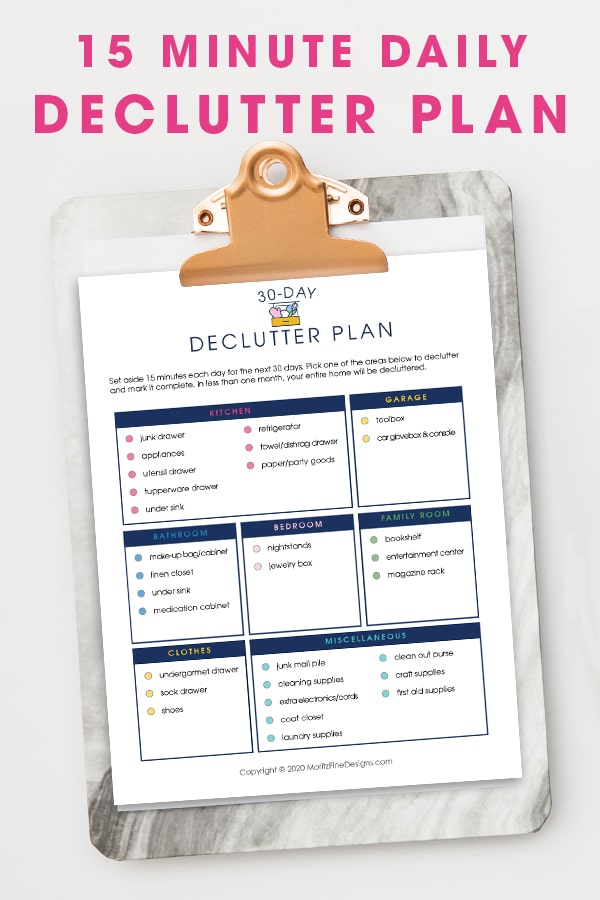 30-Day Declutter Checklist
I can get busy cleaning out drawers, closets, cabinets and more, but sometimes I don't have hours and hours to devote to doing a clean-out. With a quick declutter plan, even the kids can join in after getting their daily chores done. and
The one thing I have focused on decluttering is small doses. Instead of decluttering the whole bedroom all in one day, I have been breaking it down in small doses–15-minutes a day or less.
Are you ready to join the challenge too? I have broken the tasks down to help you stay focused: kitchen, garage, bathroom, bedroom, family room, clothes and miscellaneous.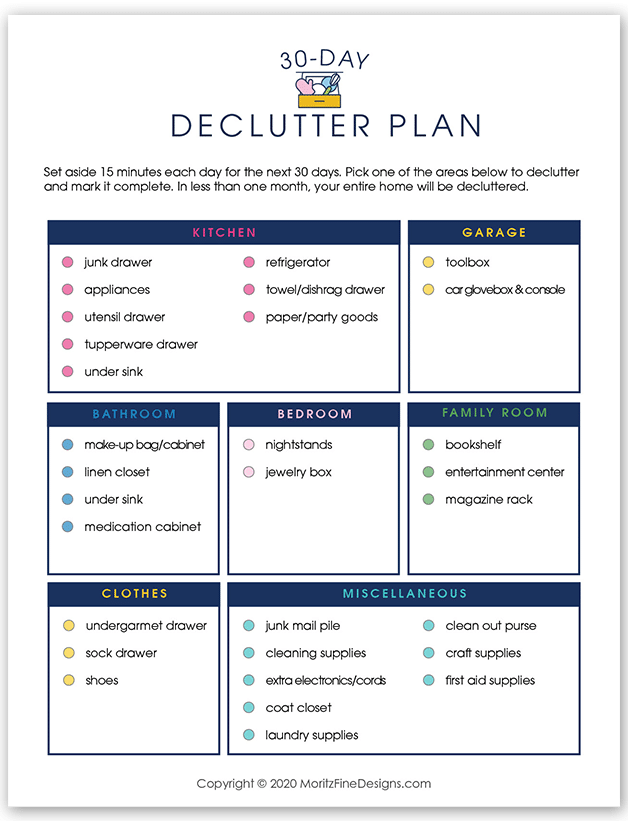 Below you will find the 30-Day Declutter Checklist in 15 Minutes A Day. Click the link below to have the checklist sent directly to your email inbox.
IT'S TIME TO
GET READY FOR 2023!
Get organized for 2023 with our brand new, easy to use Digital 2023 Planner! Our Planner will help you get organized and stay organized. Oh, and did we mention how pretty it is too? Use code "SAVE5" to save $5 now.