Weekly Menu Plan Printable
Previously, I shared with you about how my productivity is pretty stinky during the day unless I take the time to write out a to-do list. The other thing I have found keeps me calm through the week is having a menu plan!
Without a menu plan, I typically get that panicky feeling about mid-afternoon and try to quickly come up with something I can grab out of the freezer, thaw and either grill or throw in the oven. This just results in making the same meals over and over again!
Weekly Menu Plan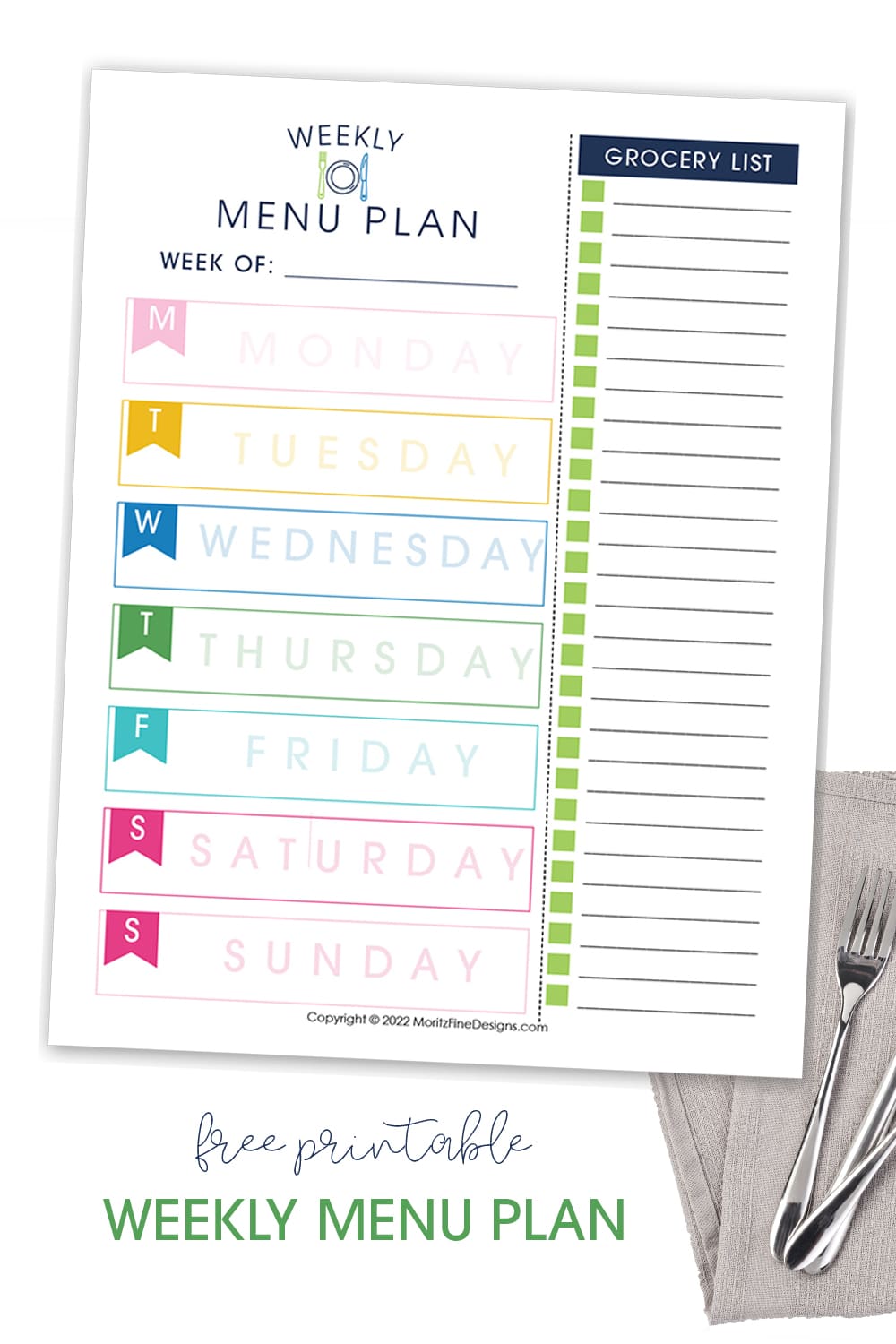 If I simply take 10 minutes on the weekend, before I head to the grocery store, meal time is such a breeze! Here's what happens:
I know what I need need to grab out of the freezer to thaw ahead of time
I eliminate the need to "run to the store" because I need just one or two items
I no longer hear "what's for dinner" from everyone in the house, now they can just glance at the meal plan list
I would challenge you to give weekly menu planning a try for a month and see how much easier life is. Simply download the printable at the bottom of the post!
IT'S TIME TO
GET READY FOR 2024!
Get organized for 2024 with the easy to use monthly 2024 calendar! Simply opt in below to have the FREE calendar sent straight to your inbox.