Water. Do you struggle to drink enough every day? The fact is that we should be drinking half of our weight in ounces every day. Woah! Using the free printable Water Tracker, you can get on track and make water drinking part of your daily routine.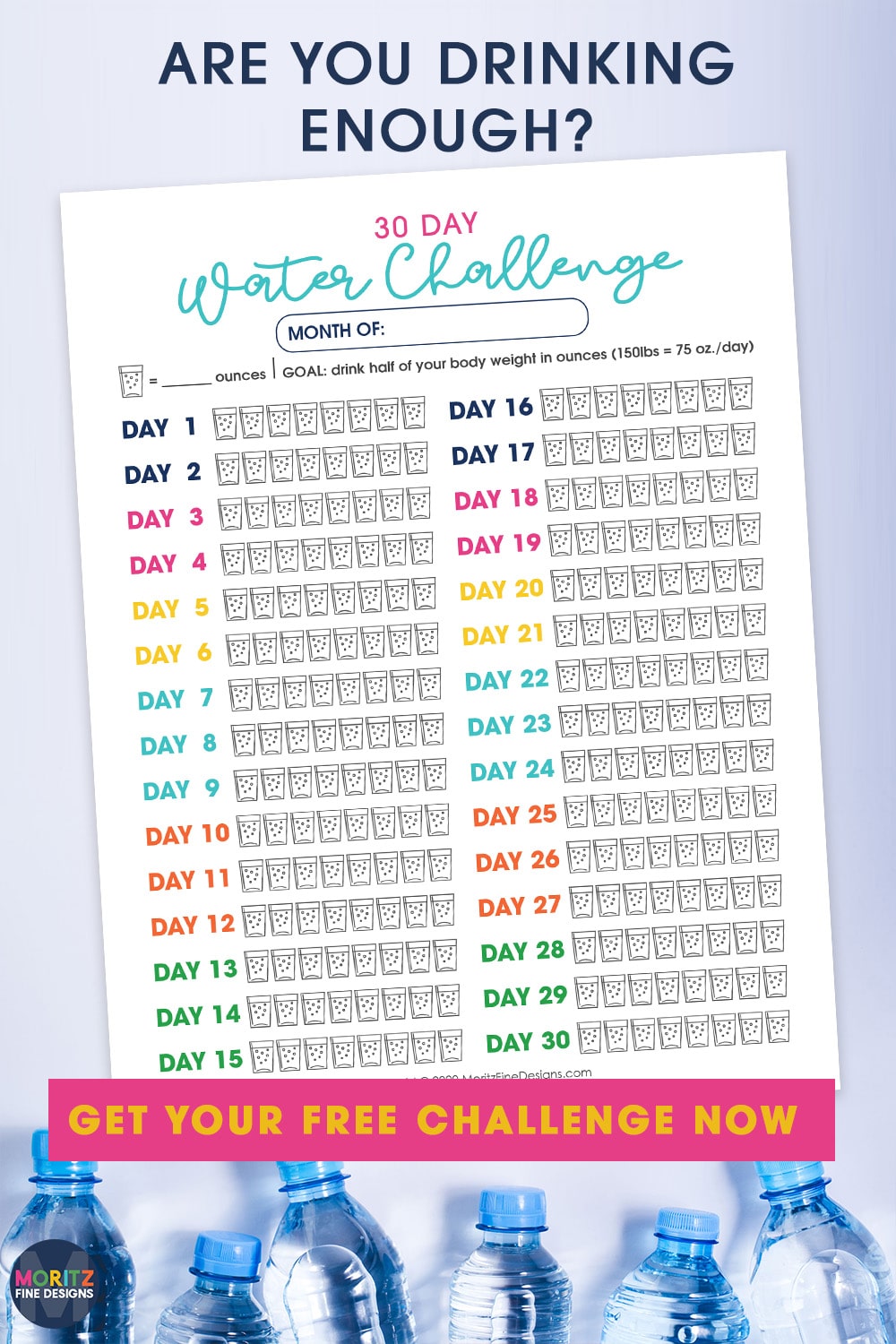 The hardest part about getting our daily water intake is that many of us are not in the habit of drinking water. It takes just 21 days to create a habit. Read the water drinking tips below to help you create a new healthy habit of drinking water.
Water Drinking Tips
Keep a water bottle with you everywhere you go.
Make water tastier by adding a few drops of lemon, lime or grapefruit oil to your water (make sure you are using glass or stainless steel if using citrus oils).
Eat spicy food, this naturally makes you more thirsty.
Start your meal with a glass of water–before you eat, challenge yourself to drink an entire glass of water before your first bite.
Invest in a really nice bottle you will enjoy using. I love these simple modern water bottles.
Try setting a timer on your phone to remind you to drink.
Add fruit to your water using an infusion water bottle.
Take the 30 Day Challenge using the free printable Water Tracker you can download from the bottom of this post.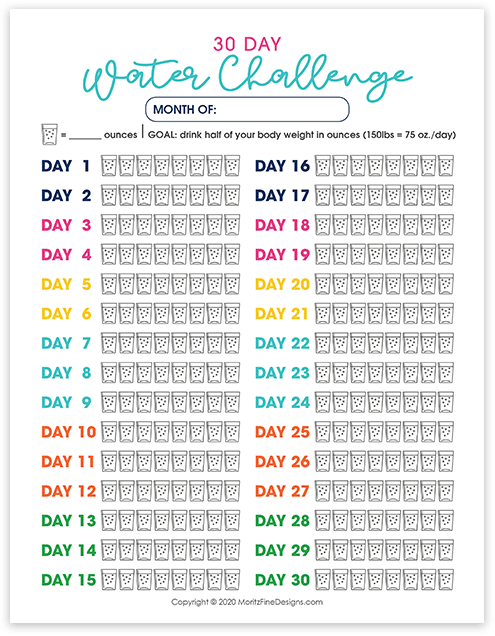 Are you ready to start keeping track of your water intake? Click the button below to get your free Water Tracker.