Free Printable Halloween Signs
Decorating for the holidays can be quite fun…it's great to walk into a festive home. The downside is decorating for each and every season can quickly add up.
I love finding ways to decorate on the cheap and using free printables enhanced with thrift store finds can lend to some sure inexpensive Halloween decor.
Free Printable Halloween Signs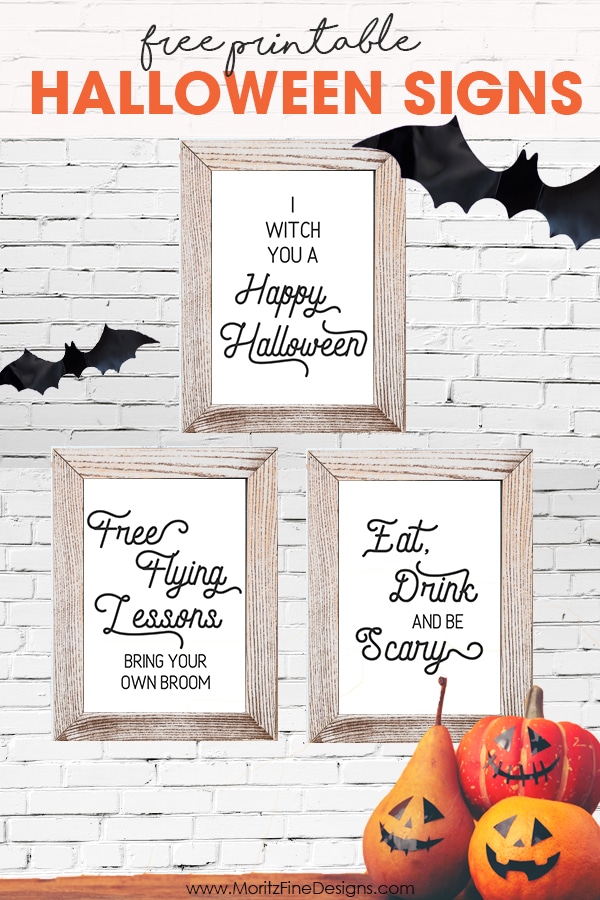 You can grab these signs and print on card stock or print at your local Staples or UPS store in poster size! The pdf download allows you to resize to any size you prefer without losing image quality.
There are three signs available with the following sayings:
I Witch You a Happy Halloween
Free Flying Lessons, Bring Your Own Broom
Eat, Drink and be Scary
You can print any of the signs with a black or white background. Add them to a thrift store frame or one of these plain and simple frames that I love to change out with each and every holiday season!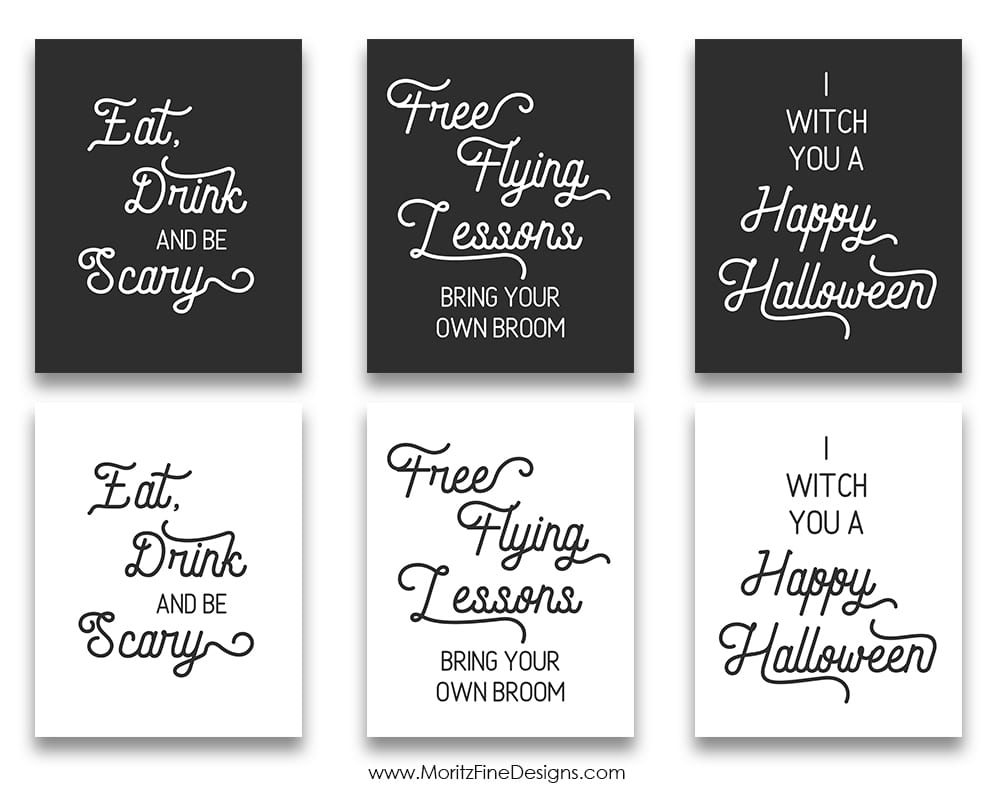 Don't stop with just the Halloween signs–here is some other decor you can add to your home:
IT IS POSSIBLE TO
ENJOY STRESS FREE HOLIDAYS THIS YEAR!
The holiday season can be downright exhausting. We have too many things to do and not enough time to get them done. The 2023 HOLIDAY PLANNER will not only help you get organized, but will also help melt away that holiday stress so that you can actually enjoy the season!