Halloween Tree Ghosts | Fun Craft for Kids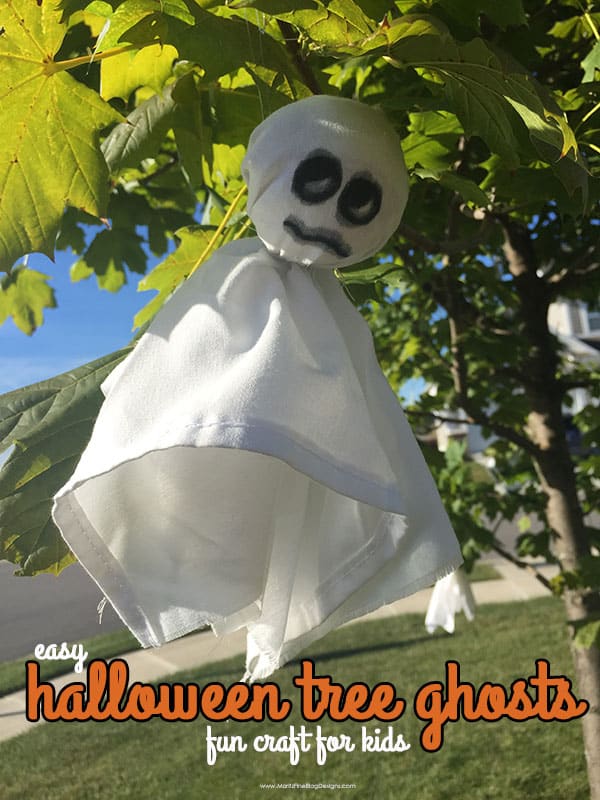 If you want to get your kids involved in the Halloween decorating, give these Halloween Tree Ghosts a try!
These are so simple, and you most likely have everything you need already around the house.
I used an old white sheet, plastic grocery store bags, fishing line (you can also use thread) and a black sharpie marker.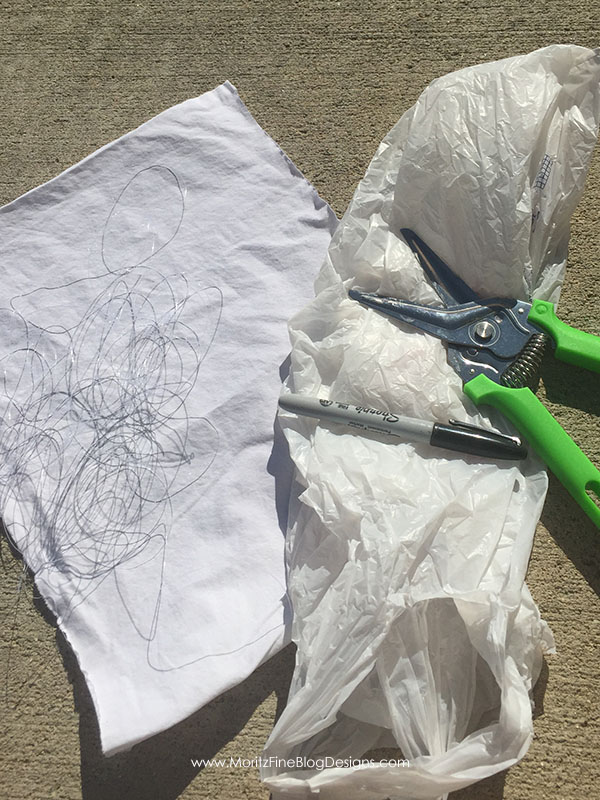 I cut the sheet in 18″ x 12″ rectangles. The sheet can actually be "torn". Make a starter cut and then just pull…it should rip in a easy, straight line.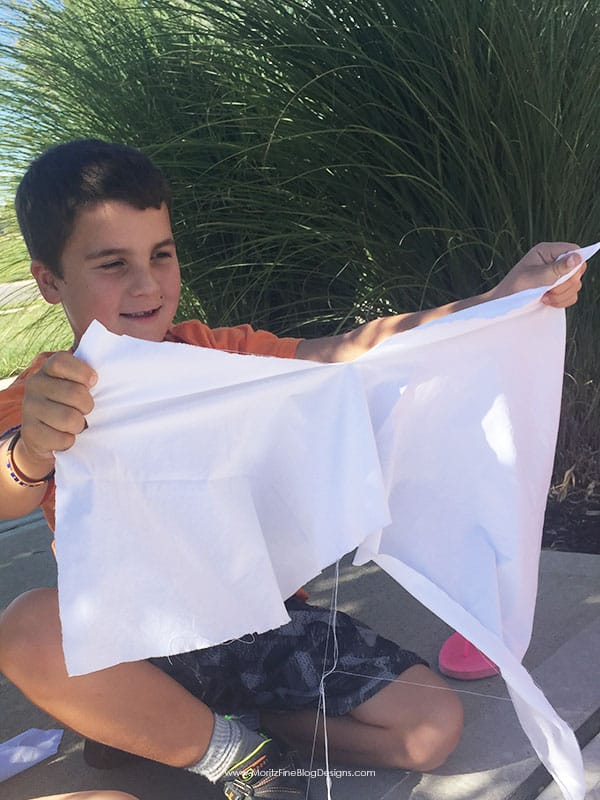 Grab a plastic bag and wad it up into a ball. Place this ball into the middle of the sheet rectangle.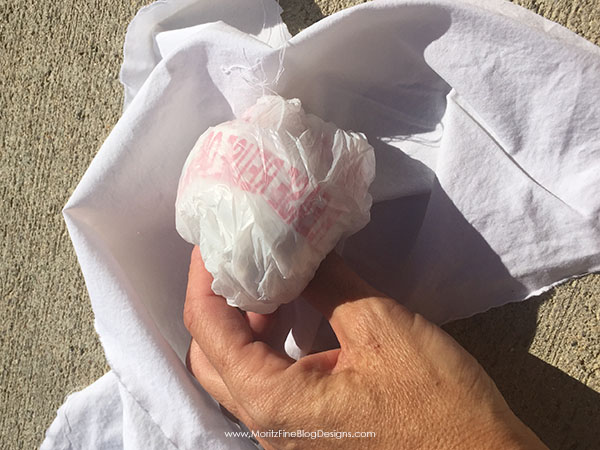 Gather the sheet around the plastic bag "ball". Next, use either the fishing line or thread and wrap it around the sheet just under the ball to make the head. I left about 5 inches of fishing line on each side, then tied it into a loop to hang the ghost on the tree.
Let the kids have a blast drawing funny faces on each of the ghosts!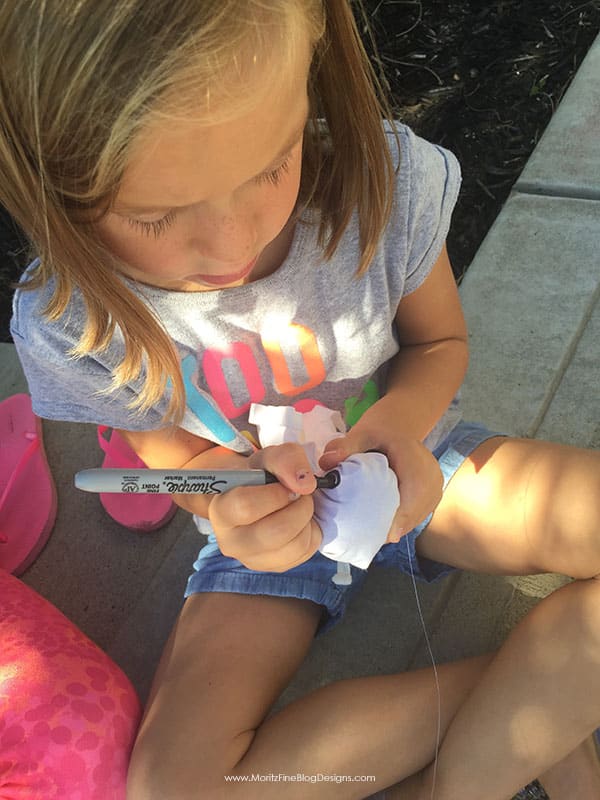 Finally, grab a ladder and let the kids help you hang the ghosts on the tree! You can even use these year after year. They hold up well in all the weather elements.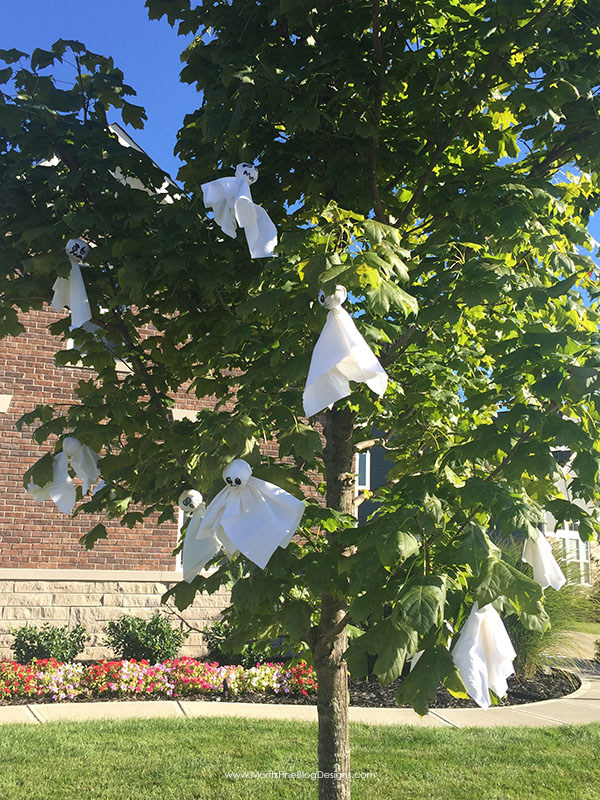 Be sure to grab another super fun Halloween activity for kids, the Halloween Scavenger Hunt! It's always a big hit and perfect for kids of all ages!
SURVIVE YOUR SUMMER!
---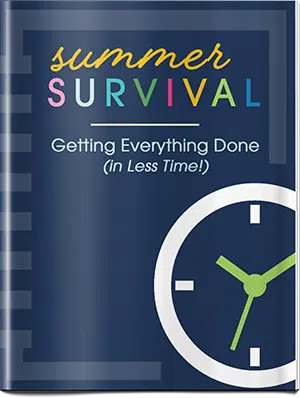 Want to keep your sanity this summer?! Simply opt-in below to get the Summer Survival Guide: Getting Everything Done(in Less Time!) sent straight to your inbox!