If you have kids, no matter boy or girl, at some point in their sweet little childhood they ask for some kind of western themed party…a "pony party", a "cowgirl party" or "cowboy party", a "horse party" or something similar. The Western theme is so fun to decorate for…and you can use these Awesome Free Western Fonts on everything from the invitations to party decoration to thank you notes!
Don't forget to check out all my other fonts I feature every Friday over here!
Not all fonts are commercial free, so check before use!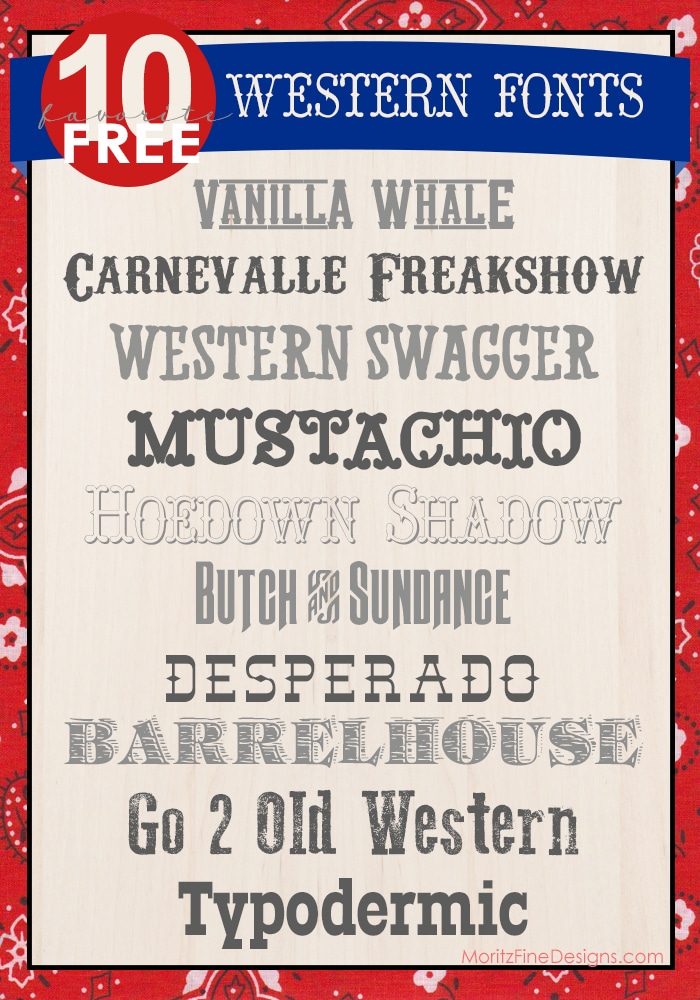 1. Vanilla Whale | 2. Carnevalle Freakshow | 3. Western Swagger | 4. Mustachio | 5. Hoedown Shadow
6. Butch & Sundance | 7. Desperado | 8. Barrelhouse | 9. Go 2 Old Western | 10. Typodermic