Easy St. Patrick's Day Snack Mix
You will love this Easy St. Patrick's Day Snack Mix as much as my family does! Even though I have teen/pre-teen boys in my house, they still get a kick out of having some special treats for holidays, even St. Patrick's Day!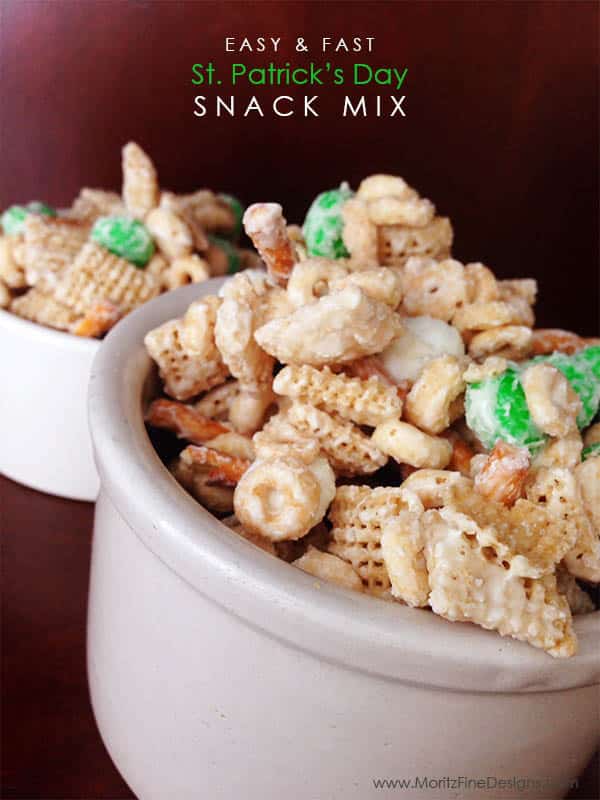 When I say EASY, it really couldn't be easier than this Easy St. Patrick's Day Snack Mix! Just grab a big bowl, dump all of the ingredients in, melt the chocolate and pour it over the mix and stir!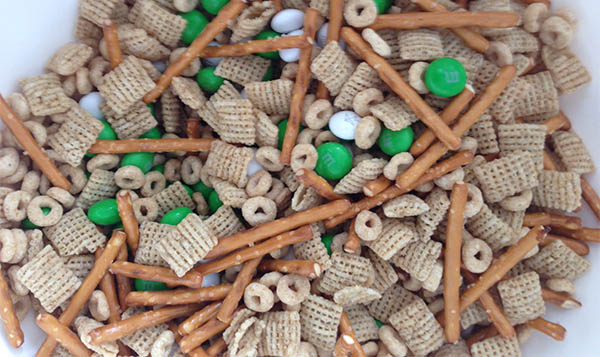 This literally takes less than 5 minutes to make. Really, there's no excuse not to make your kiddos just a little something fun for St. Patrick's Day!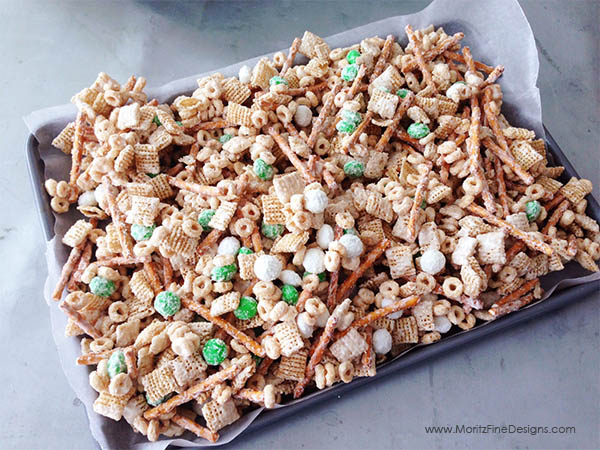 This is a toddler friendly St. Patrick's Day snack and is also a great snack for pre-schoolers! If you have elementary kids, this would be a fun surprise in your kid's lunch boxes. And those of you that have older kids, they would love to come home from school to find a big bowl of the easy snack mix on the kitchen counter!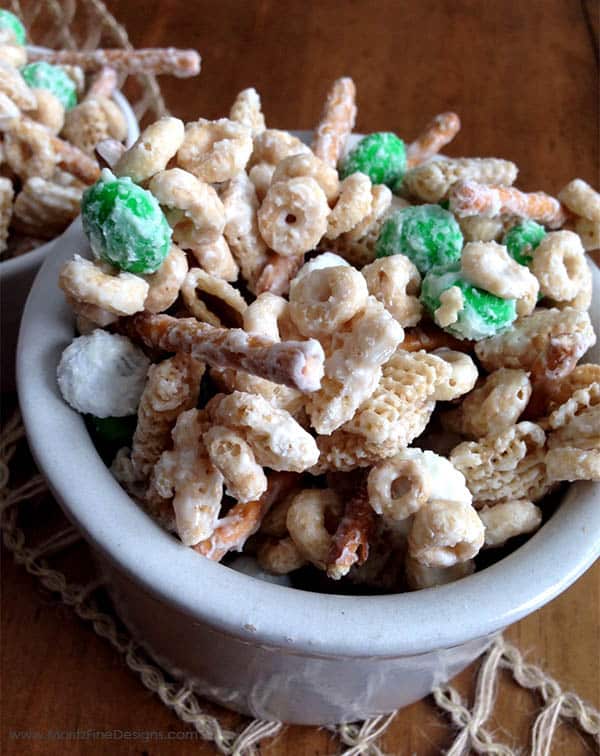 Easy St. Patrick's Day Snack Mix
Ingredients
4 c. Rice Chex
2 c. Pretzels
2 c. Cheerios
1 c. M & Ms
1 bag White Chocolate Chips
Instructions
In a large bowl, mix all ingredients except White Chocolate Chips.
Place white chocolate chips in microwave safe bowl. Melt for 1 min. 30 sec. at 70% power and stir til smooth.
Pour chocolate over snack mix and stir.
Pour on wax paper and let set until hard.
IT'S TIME TO
GET READY FOR 2024!
Get organized for 2024 with the easy to use monthly 2024 calendar! Simply opt in below to have the FREE calendar sent straight to your inbox.