Spooky & Creepy Halloween | Fonts Free Font Friday
Creepy?  YES!  Scary? YES! Spooky? YES!
These free Halloween fonts cover it all!
As you start to plan your fall and Halloween activities, be sure to add these free fonts to your computer's font library. There are so many things you can use them for:
Make a cute Halloween printable, similar to my fall printables I shared earlier this week
Make a fabulous Halloween Party invitation
Create some cute Halloween Treat Bags for your child's classroom
Before you download, leave a comment about your favorite Halloween costume you had as a kid!
The links for the fonts are below. Not all fonts are commercial free, so check before use!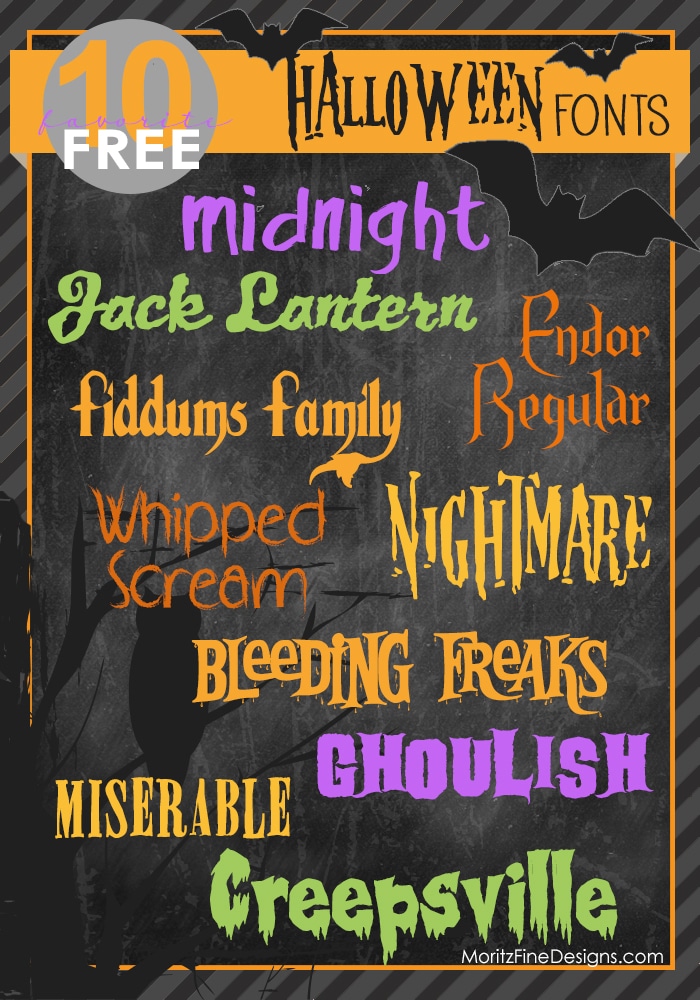 1. Midnight | 2. Jack Lantern | 3. Fiddums Family | 4. Endor Regular | 5. Whipped Scream

6. Nightmare | 7. Bleeding Freaks | 8. Miserable | 9. Ghoulish | 10. Creepsville
IT IS POSSIBLE TO
ENJOY STRESS FREE HOLIDAYS THIS YEAR!
The holiday season can be downright exhausting. We have too many things to do and not enough time to get them done. The NEW & IMPROVED 2022 Holiday Planner will not only help you get organized, but will also help melt away that holiday stress so that you can actually enjoy the season for a change!