Clean up your Computer Desktop | Simple Computer Organization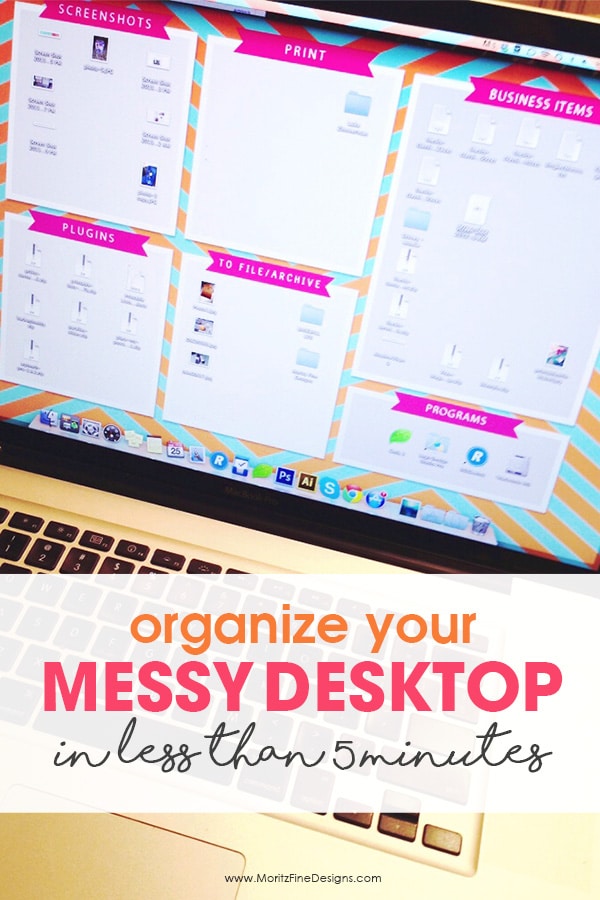 Do you suffer from a messy computer desktop? If you are like me, you are always saving items sent to you in emails and from the web. The fastest place to save them is to my desktop so I can shortly do what I need to with each download; whether it's print it, place it in a file on my computer, or read the file…but far too often it turns into days, weeks and sadly even sometimes months until I get the time take the time to work through all the downloads. Often times I would look at my desktop and feel overwhelmed: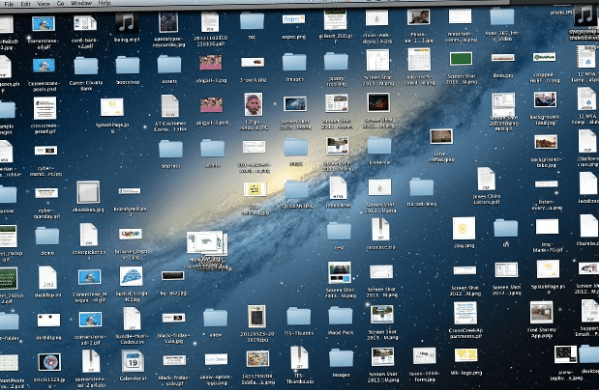 I decided it was time for a little organization…Take a peek at my super organized computer desktop now: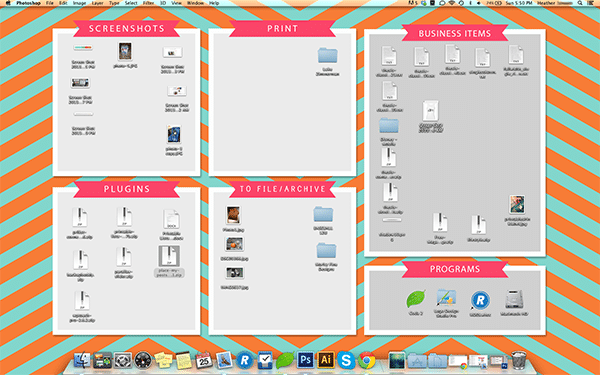 Isn't it fabulous?! I seriously feel happy when I look at it…basically because it takes the overwhelming feeling away. At a glance I can look at it and know what is on my desktop and what items I need to take action with.
I love my organized computer desktop so much I decided I would share with you all!
I created a desktop background for you to download for free. It's super easy to do!
Here are your 5 simple steps.
1. Find out what size resolution screen your computer is.

For a Mac, you can select the System Preferences from the Apple Menu, then click on Displays. Next to the word Resolution, make sure your radio button titled "Scaled" is clicked and look to see what resolution is highlighted. This is the size download you will need.

For Windows, Click the Start button, then click Control Panel. Under Appearance and Personalization select Adjust screen resolution. Check to make sure the monitor you want to examine is selected in the drop-downDisplay list. Below that, you will see the drop-down resolution list, with your current setting showing the number of pixels horizontally and vertically. This is the resolution size you will need for your download Click cancel to leave things as they are.

2. Download the correct size desktop background from below.

3. Next, go to Picmonkey, upload the image and add the titles to each box. Then re-save the image.

4. Now you will need to upload the image as your Desktop Background.

For Mac users: select the System Preference for the Apple Menu. Select the Desktop & Screen Saver option. In that window, find where you saved your newly created Desktop Background and click on the image. This will add the Desktop Background for you. Super simple.

For Windows: Right-click your desktop and choose Personalize. Select Desktop Background from the windows' bottom left. Click your newly created Desktop Background  for the background. Click the Save Changes button.

5. Now you get to clean! Drag your icons to the respective boxes and admire!
Here is the desktop I made for you.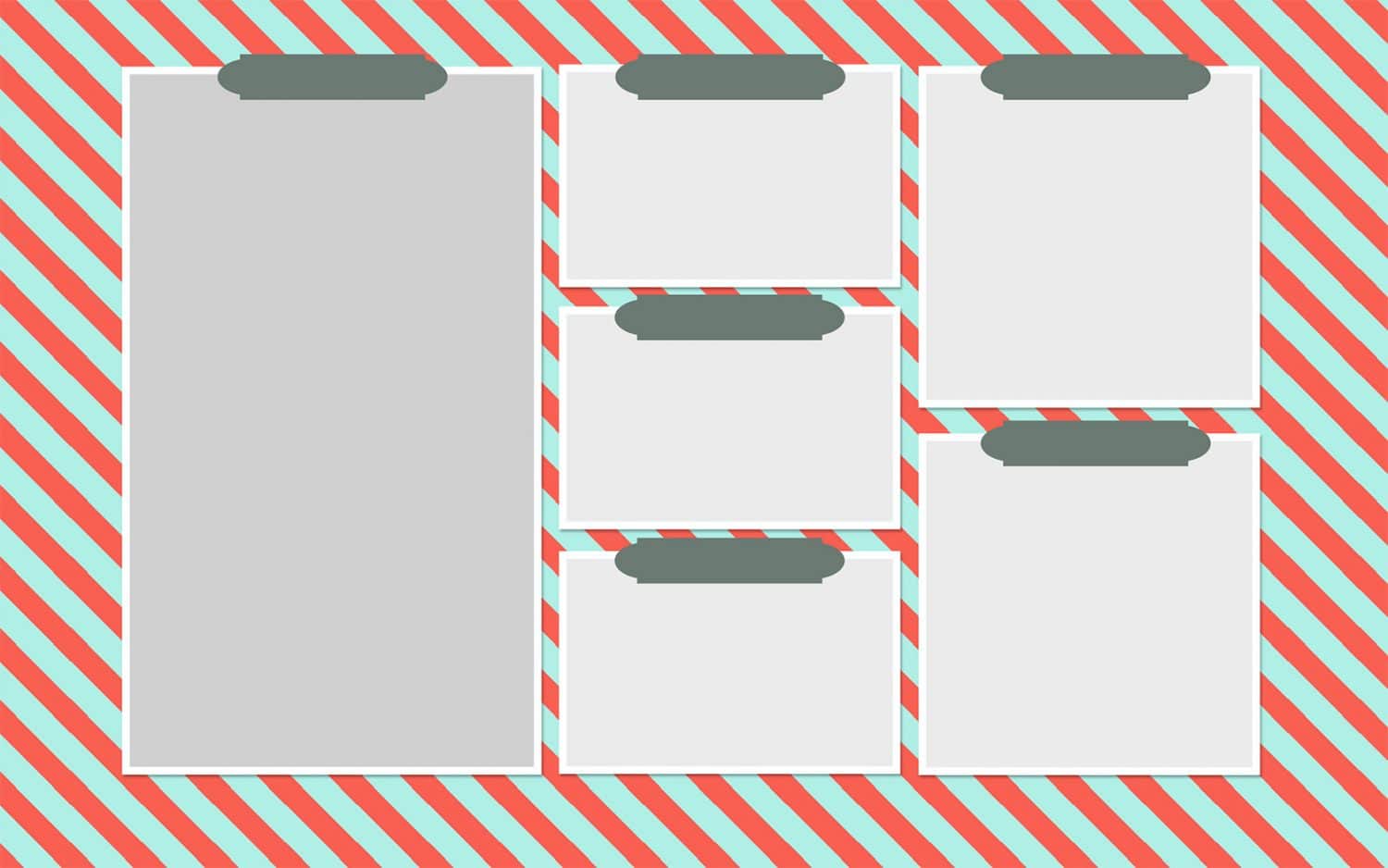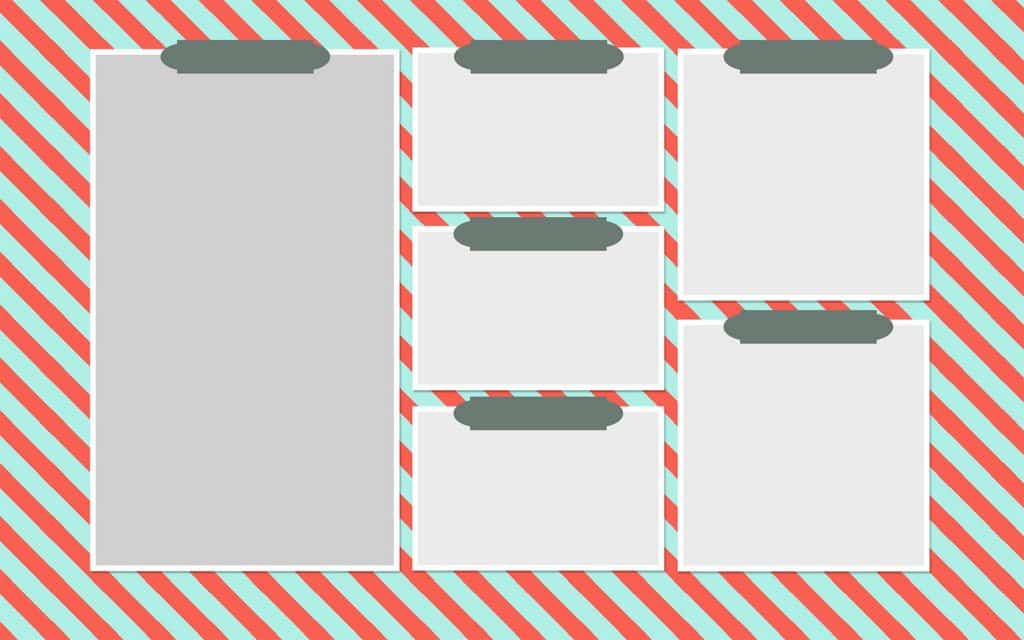 Grab your FREE download from the link below!
I also added this fun organizer to my monitor. It helps organize my work space without taking up a lot of space, and I LOVE that it hold my phone! You might enjoy it too!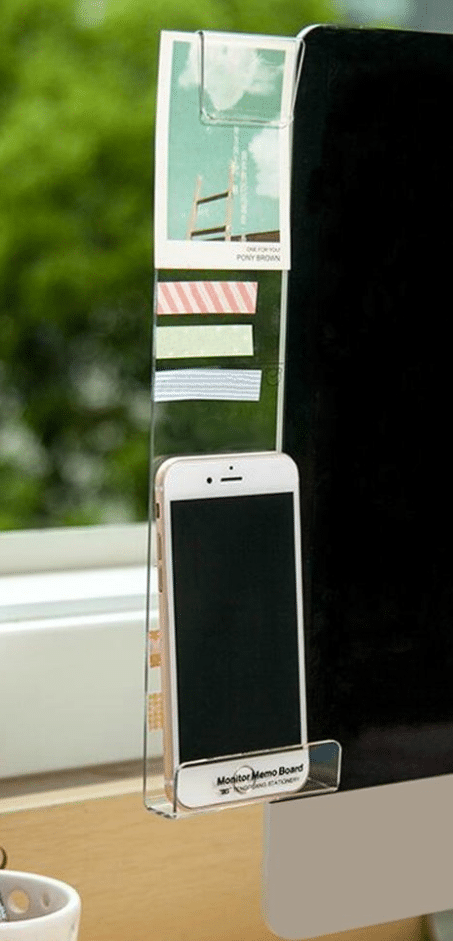 [wpdm_package id=7396]
SURVIVE YOUR SUMMER!
---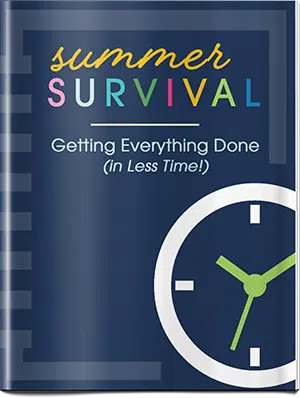 Want to keep your sanity this summer?! Simply opt-in below to get the Summer Survival Guide: Getting Everything Done(in Less Time!) sent straight to your inbox!