Prettiest Free Calligraphy Fonts | Free Font Friday
Oh the Wedding Season is coming upon us quickly and these Prettiest Free Calligraphy Fonts can be of great use! These Calligraphy fonts are perfect when creating shower invitations for the bride or even if you have decided to go the DIY route for your wedding invitations! I also have a great list of over 40 wedding fonts you can catch over here.
Not all fonts are commercial free, so check before use!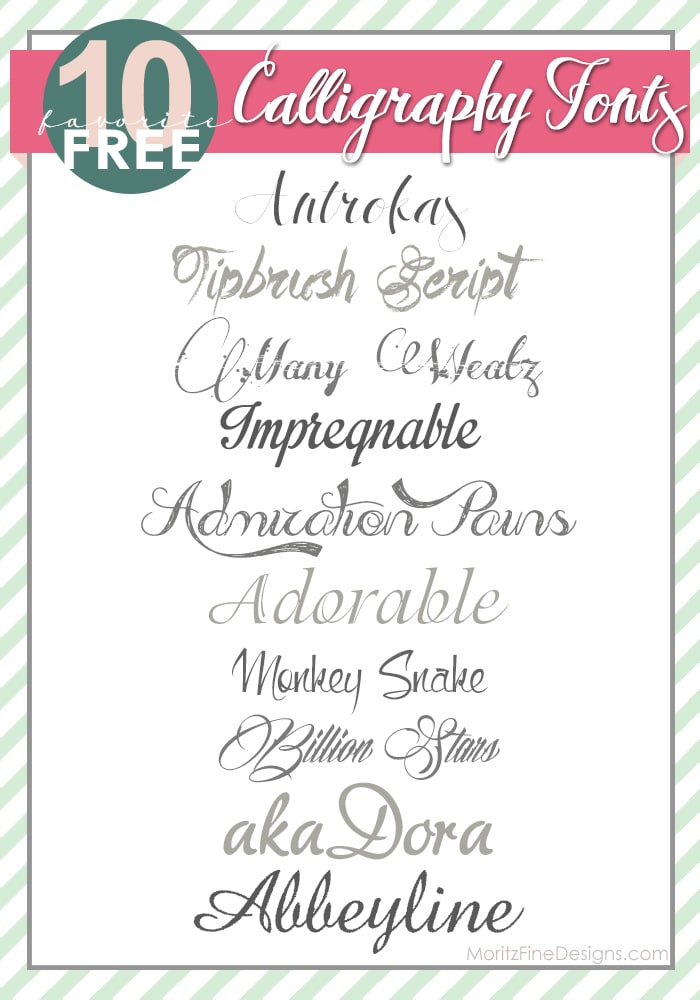 1. Antrokas | 2. Tip Brush | 3. Many Weatz | 4. Impregnable | 5. Admiration Pains
6. Adorable | 7. Monkey Snake | 8. Billion Stars | 9. aka Dora | 10. Abbeyline
IT IS POSSIBLE TO
ENJOY STRESS FREE HOLIDAYS THIS YEAR!
The holiday season can be downright exhausting. We have too many things to do and not enough time to get them done. The NEW & IMPROVED 2022 Holiday Planner will not only help you get organized, but will also help melt away that holiday stress so that you can actually enjoy the season for a change!