Prettiest Free Calligraphy Fonts | Free Font Friday
Oh the Wedding Season is coming upon us quickly and these Prettiest Free Calligraphy Fonts can be of great use! These Calligraphy fonts are perfect when creating shower invitations for the bride or even if you have decided to go the DIY route for your wedding invitations! I also have a great list of over 40 wedding fonts you can catch over here.
Not all fonts are commercial free, so check before use!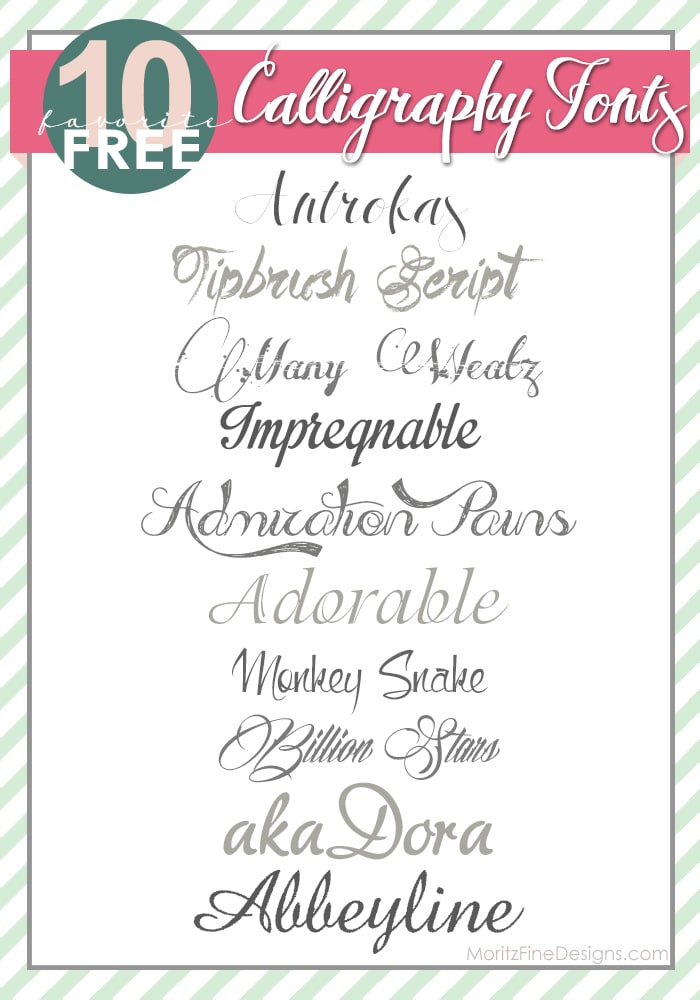 1. Antrokas | 2. Tip Brush | 3. Many Weatz | 4. Impregnable | 5. Admiration Pains
6. Adorable | 7. Monkey Snake | 8. Billion Stars | 9. aka Dora | 10. Abbeyline
IT'S TIME TO
GET READY FOR 2024!
Get organized for 2024 with the easy to use monthly 2024 calendar! Simply opt in below to have the FREE calendar sent straight to your inbox.