Best Fall & Autumn Fonts | Free Font Friday
Only 2.more.days. til September….which screams Fall to me. In my mind, I think I should be pulling out the hoodie sweatshirts and jeans, lighting a fire for s'mores and hunkering down for cool weather; in realty we really have another 6 weeks of decent weather in the midwest!
Even though it doesn't feel like fall, quite yet, the calendar is dictating differently! So, that means it's time to start prepping for Fall parties, Fall home decor  and Fall outdoor decorations! As you start to do your projects you create, you'll want to make sure you have these best Fall & Autumn Fonts in your font library. Remember…it's super easy to download to expand your font options in your font library.
Before you download, leave a comment about your favorite FALL activity!
The links for the fonts are below. Not all fonts are commercial free, so check before use!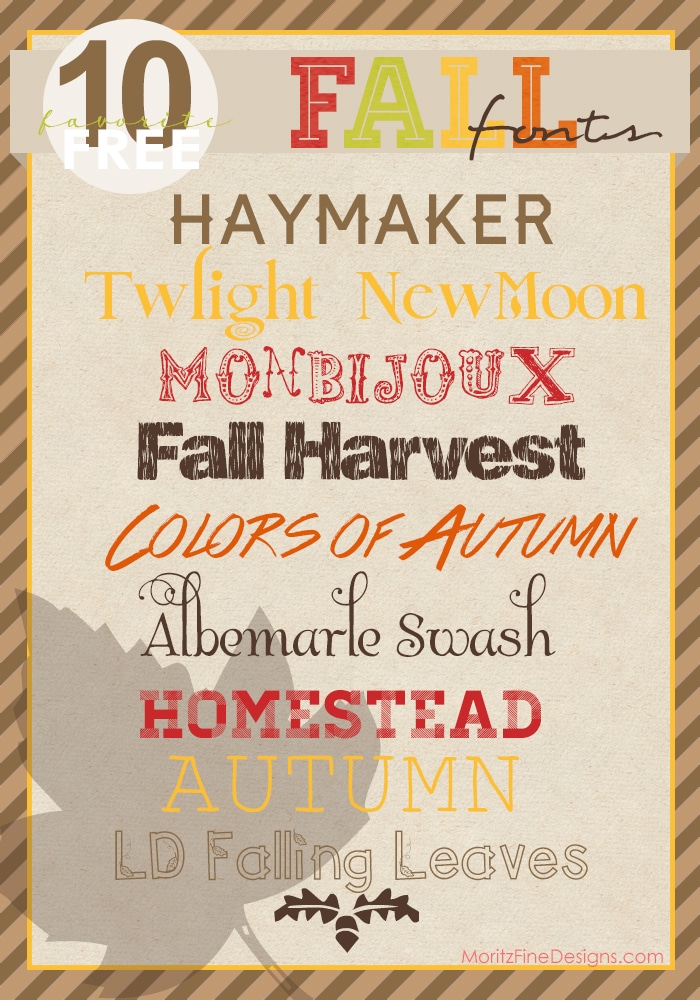 1. Haymaker | 2. Twilight NewMoon | 3. Monbijoux | 4. Fall Harvest | 5. Colors of Autumn

6. Albemarle Swash | 7. Homestead | 8. Autumn | 9. LD Falling Leaves | 10. KR Fabulous Fall
SURVIVE YOUR SUMMER!
---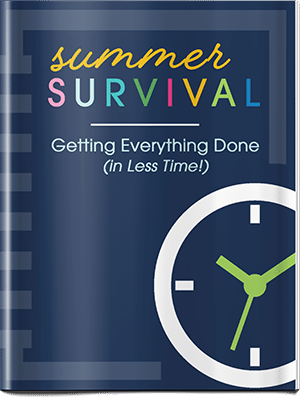 Want to keep your sanity this summer?! Simply opt-in below to get the Summer Survival Guide: Getting Everything Done(in Less Time!) sent straight to your inbox!