Pretty Fonts | Free Font Friday
It seems impossible to have too many pretty fonts in my font library. The free fonts that I am share with you are so simple…on the side of sweet, but not too flashy!
Here are a few ideas to get your brain's creative juices thinking of a few uses for these pretty fonts:
Perfect for wedding invitations
Adorable on baby shower or wedding shower invites
Lovely on a little girl's birthday thank you notes
Beautiful on the cover of a photo book
The links for the fonts are below.
Not all fonts are commercial free, so check before use!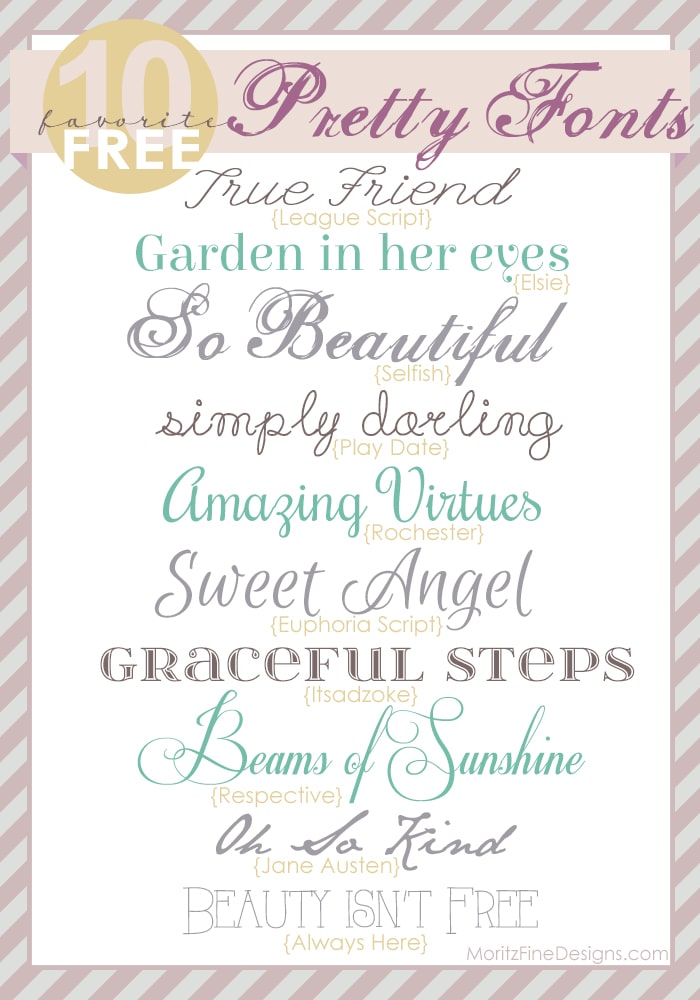 1. League Script | 2. Elsie | 3. Selfish | 4. Play Date | 5. Rochester

6. Euphoria Script | 7. Itsadzoke | 8. Respective | 9. Jane Austen | 10. Always Here
IT IS POSSIBLE TO
ENJOY STRESS FREE HOLIDAYS THIS YEAR!
The holiday season can be downright exhausting. We have too many things to do and not enough time to get them done. The NEW & IMPROVED 2022 Holiday Planner will not only help you get organized, but will also help melt away that holiday stress so that you can actually enjoy the season for a change!