Stencil Fonts | Free Font Friday
Today's Free Font Friday is a super list of my Top 10 Favorite Free Stencil Fonts. These Free Stencil Fonts are perfect when  you need to make a big and bold statement with your text. Be sure to download some of the great options!
N eed some other big and bold fonts? Check out this list of Collegiate Fonts!
Not all fonts are commercial free, so check before use!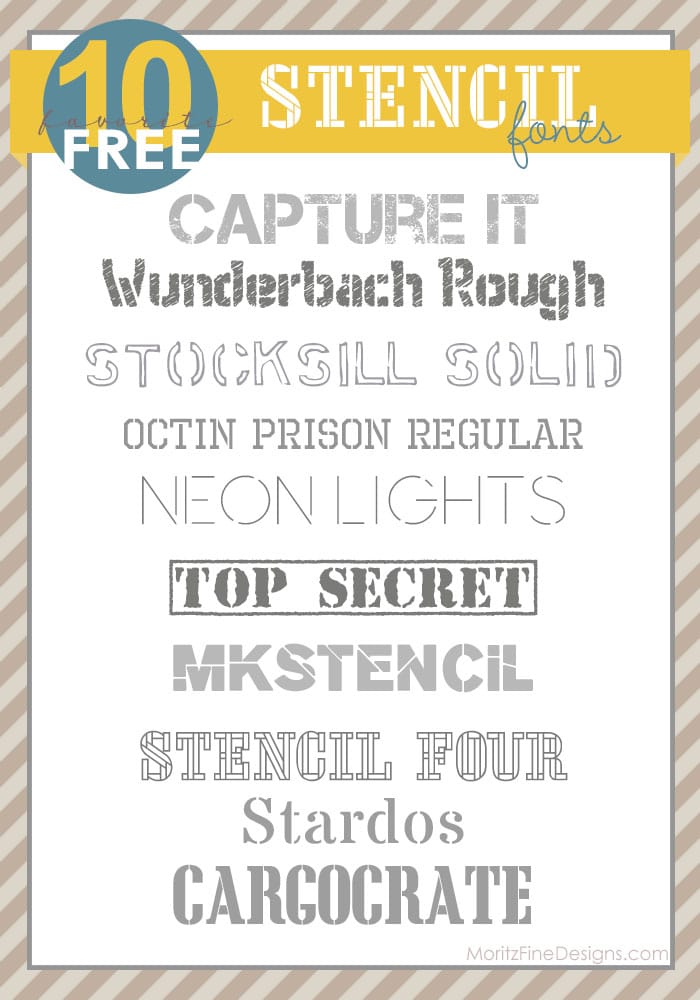 1. Capture It | 2. Wunderback Rough | 3. Stocksill Solid | 4. Octin Prison Regular | 5. Neon Lights
6. Top Secret | 7. MK Stencil | 8. Stencil Four | 9. Stardos | 10. CargoCrate

IT IS POSSIBLE TO
ENJOY STRESS FREE HOLIDAYS THIS YEAR!
The holiday season can be downright exhausting. We have too many things to do and not enough time to get them done. The 2023 HOLIDAY PLANNER will not only help you get organized, but will also help melt away that holiday stress so that you can actually enjoy the season!