Today's Free Font Friday is a super list of my Top 10 Favorite Free Stencil Fonts. These Free Stencil Fonts are perfect when  you need to make a big and bold statement with your text. Be sure to download some of the great options!
N eed some other big and bold fonts? Check out this list of Collegiate Fonts!
Not all fonts are commercial free, so check before use!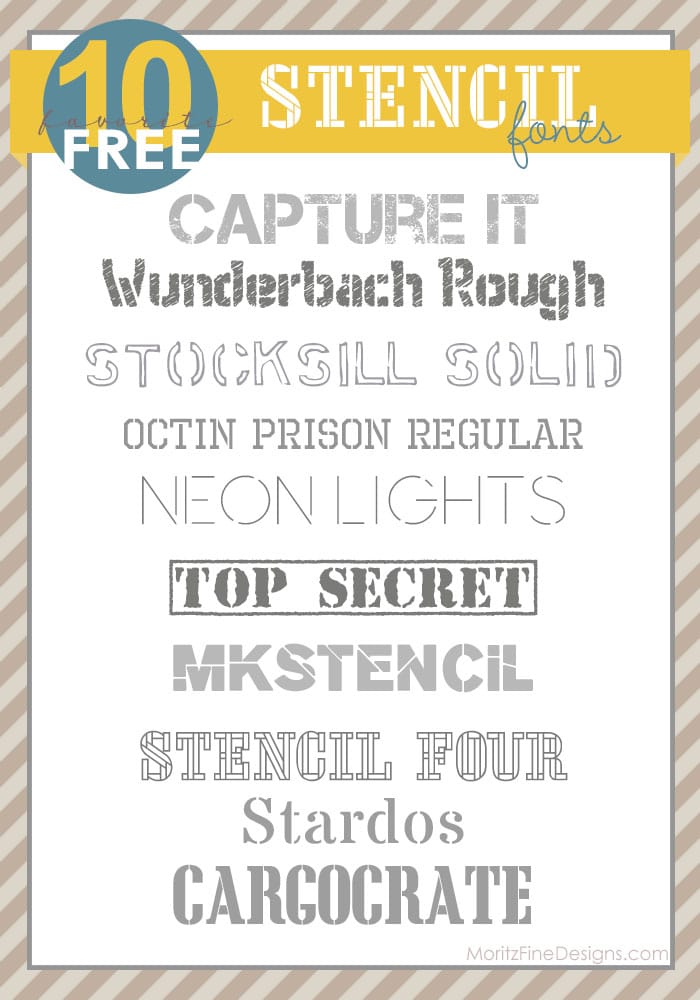 1. Capture It | 2. Wunderback Rough | 3. Stocksill Solid | 4. Octin Prison Regular | 5. Neon Lights
6. Top Secret | 7. MK Stencil | 8. Stencil Four | 9. Stardos | 10. CargoCrate