Valentine's Day Stackable Sweet Treat & Free Printable
Looking for the perfect Valentine's Day treat that will work for both adults and kids? This Valentine's Day Stackable Sweet Treat is exactly what you need!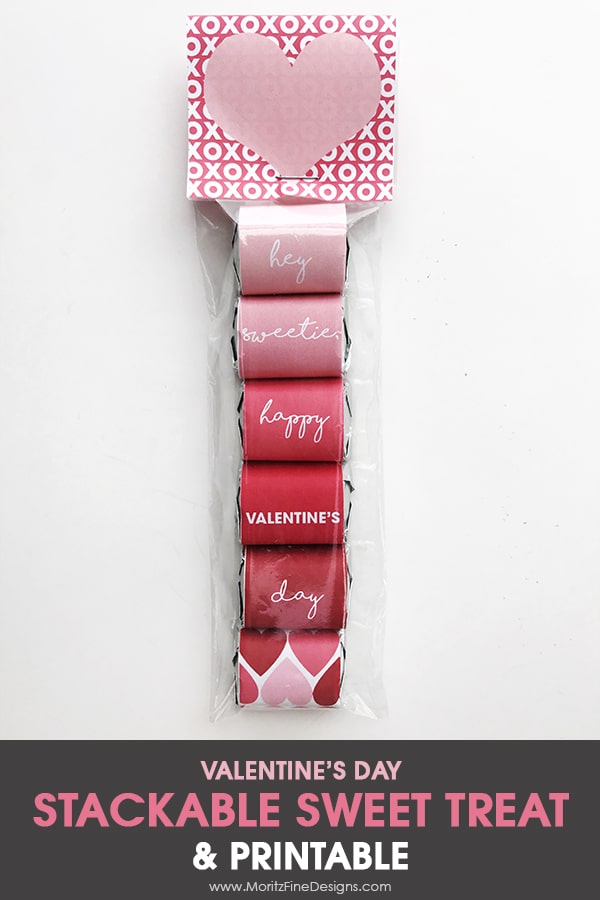 Valentine's Day Stackable Sweet Treat
It's a fun little project to make in just a few easy steps: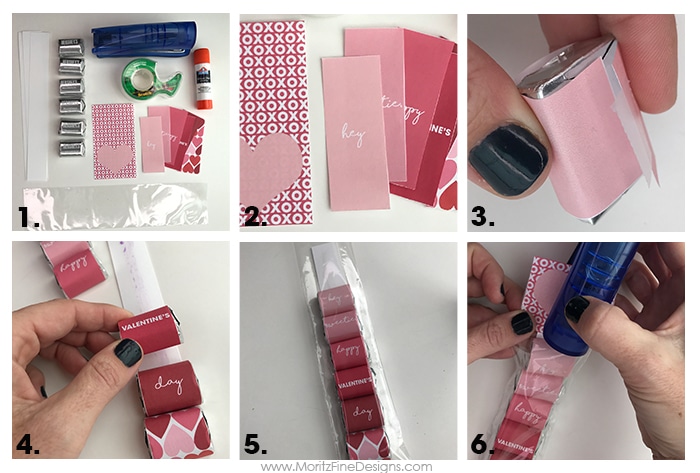 1. Gather your materials:
2. Cut out the candy covers and bag topper from the download.
3. Wrap each piece of chocolate in the candy wrappers using tape to secure.
4. Once you have the entire set of 6 chocolates wrapped, grab one of the card stock strips, add a bit of glue and stick the wrapped chocolates to the strip (start from the bottom and go up). You will have a bit extra card stock at the top.
5. Slide the the strip of chocolates into the cellophane bag.
6. Fold the bag topper in half and staple to the top of the bag.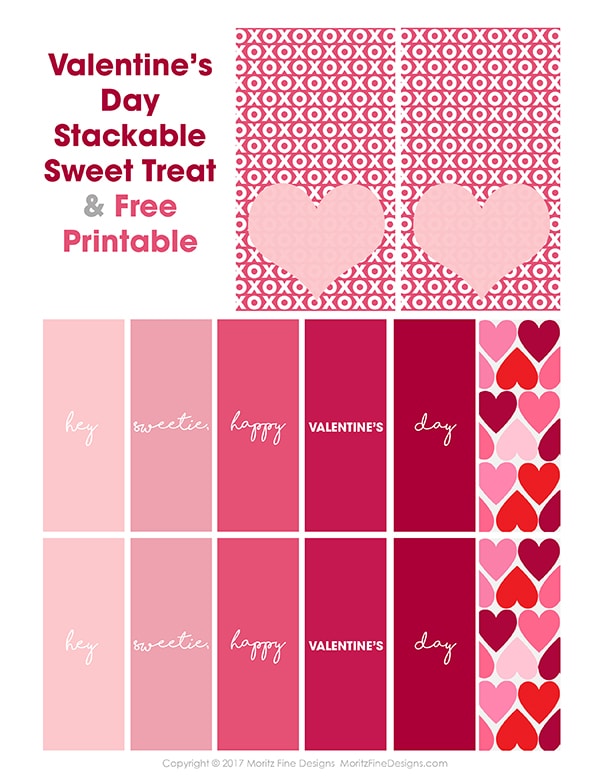 There you have it! Think of all the many people you could give this Valentine's Day Stackable Sweet Treat to: teacher, mail person, classmates, spouse, kids, grandparents, neighbors and more!
If you are in need of some other great Valentine's ideas, be sure to take a peek at the Valentine's Day Coupon Book and this great L.O.V.E. Printable.
IT'S TIME TO
GET READY FOR 2024!
Get organized for 2024 with the easy to use monthly 2024 calendar! Simply opt in below to have the FREE calendar sent straight to your inbox.