FREE font Friday | Striped Fonts
Add a bit of variety to your design layout with these super-duper cute  striped fonts! Mix them up with another bold or skinny font to find the best combination!
As always, the links for the fonts are below. Not all fonts are commercial free, so check before use!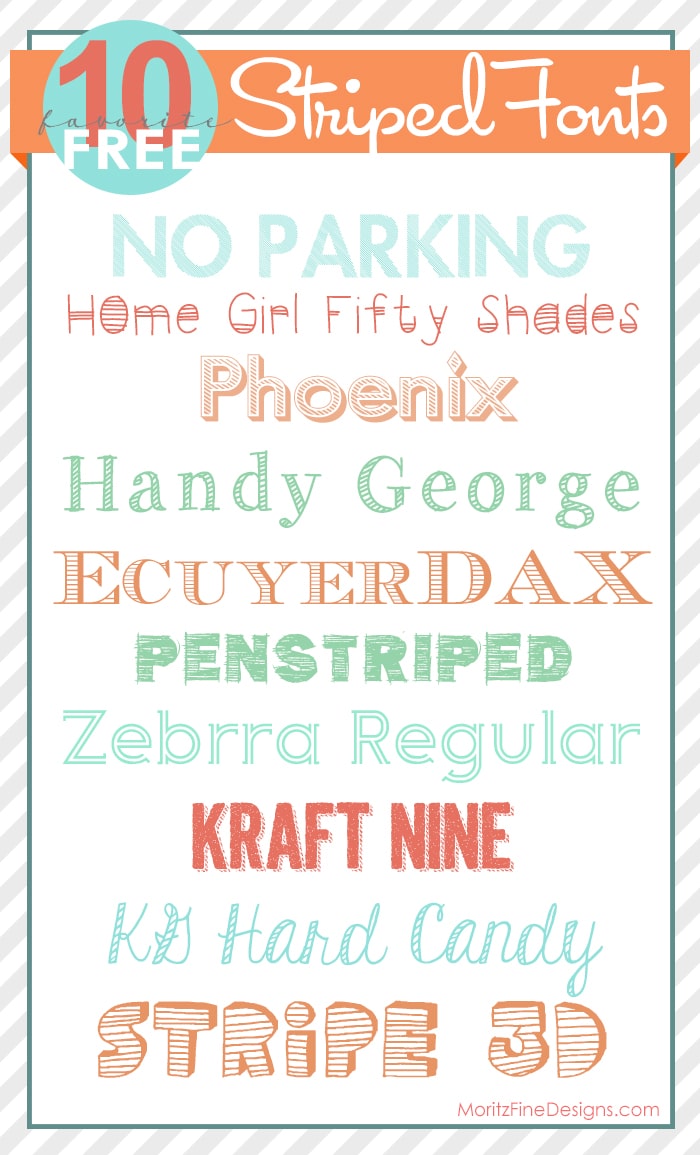 1. No Parking | 2. Home Girl Fifty Shades  | 3. Phoenix | 4. Handy George  | 5. EcuyerDAX
6. Penstriped | 7. Zebrra Regular | 8. Kraft Nine | 9. KG Hard Candy | 10. Stripe 3D
IT IS POSSIBLE TO
ENJOY STRESS FREE HOLIDAYS THIS YEAR!
The holiday season can be downright exhausting. We have too many things to do and not enough time to get them done. The NEW & IMPROVED 2022 Holiday Planner will not only help you get organized, but will also help melt away that holiday stress so that you can actually enjoy the season for a change!