Ready to start creating your Easter dinner invitations or decorate your home with Easter decor printables? Check out these super cute Easter Fonts that you can use for all your Easter projects!
You might also enjoy using some of these cute curly fonts for your Easter projects!

Not all fonts are commercial free, so check before use!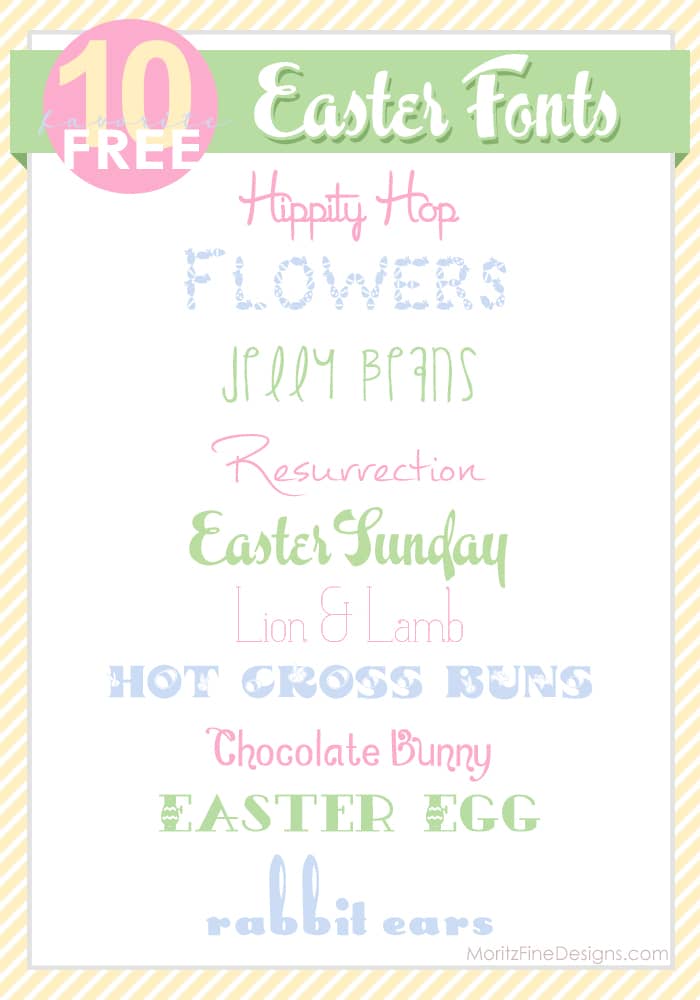 1. Marguerite | 2. Easter Bunny | 3. Happy Easter | 4. Mathilde | 5. Easter parade
6. Matilde | 7. Easter | 8. Zamrud & Khatuilistiwa | 9. Easter Egg | 10. Rabbit Ears