Looking for some super fun and FREE fonts? These Best Curly Fonts are just that! You can grab the download links at the bottom of the post.
Are you loving the curls and swirls but need something a bit more fancy? I have options for you over here!
Not all fonts are commercial free, so check before use!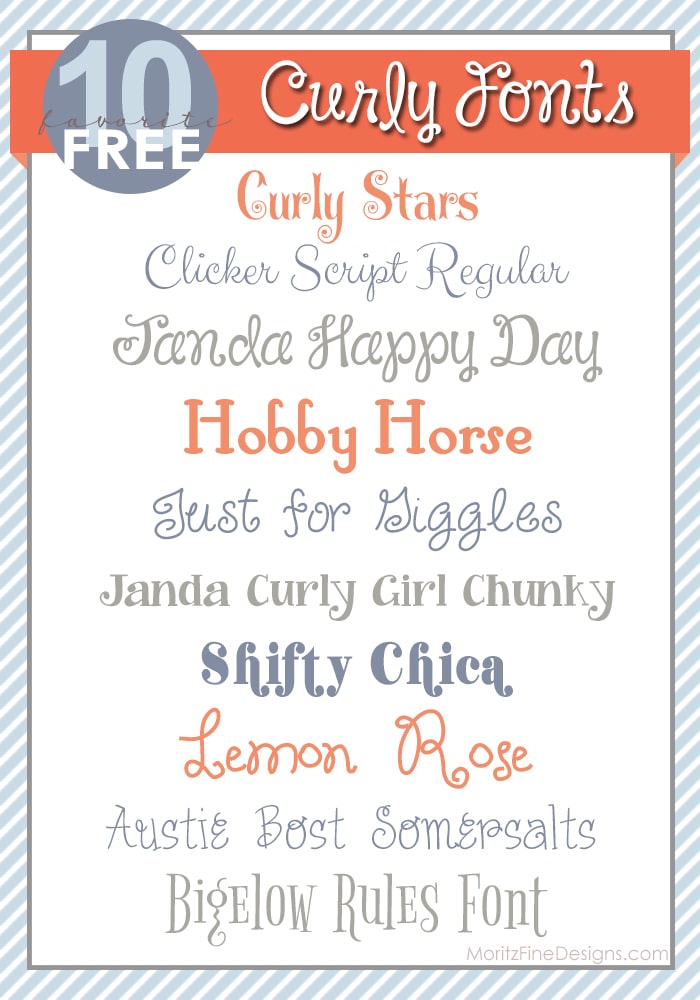 1. Curly Stars | 2. Clicker Script Regular | 3. Janda Happy Day | 4. Hobby Horse | 5. Just for Giggles
6. Janda Curly Girl Chunky | 7. Shifty Chica | 8. Lemon Rose | 9. Austie Bost Somersalts | 10. Bigelow Rules Font