Free Font Friday | The Best Girly-Girl Fonts
Finding the perfect font takes so much time and effort…I feel like there are projects that I spend hours searching for just the right font. Often times I will try what seems like a million fonts until I find just the right one. No one else would ever know how much time I spent, but hopefully the final look is appreciated. It seems like the cursive-y fonts take me the longest to perfect in their respective spots in my designs. I love expanding my font library with swirly, girly fonts and thought I would share some of them with you!
The links for the fonts are below. Not all fonts are commercial free, so check before use!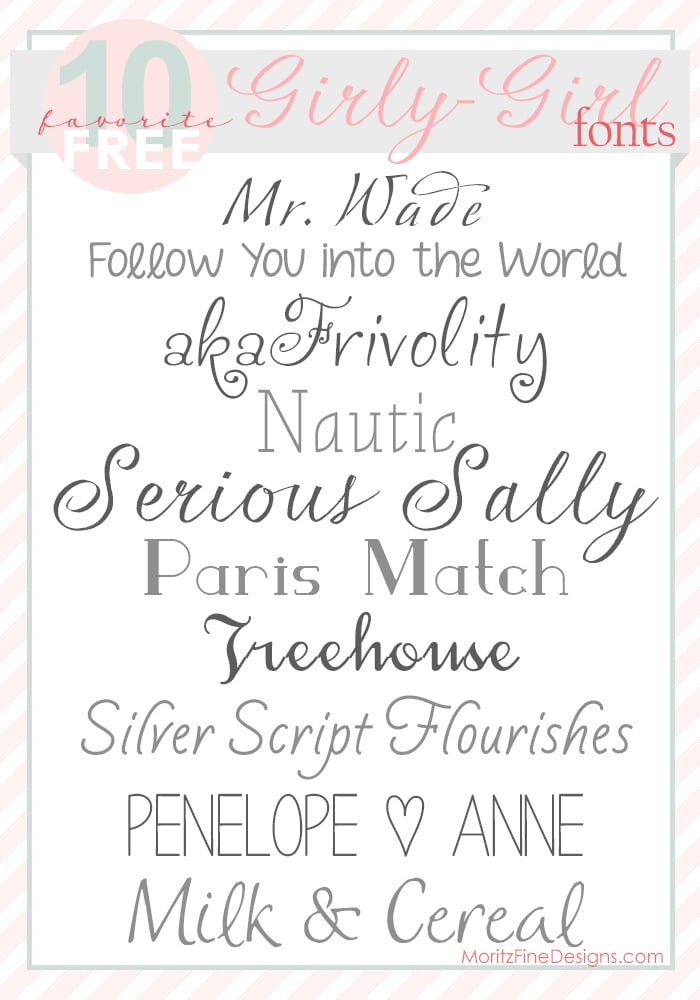 1. Mr. Wade | 2. Follow You Into the World | 3. akaFrivolity | 4. Nautic | 5.  Serious Sally
6. Paris Match  | 7. Treehouse | 8. Silver Script Flourishes | 9. Penelope Anne | 10. Milk & Cereal
SURVIVE YOUR SUMMER!
---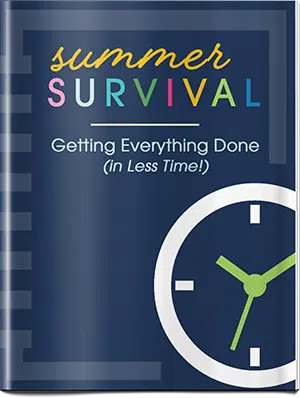 Want to keep your sanity this summer?! Simply opt-in below to get the Summer Survival Guide: Getting Everything Done(in Less Time!) sent straight to your inbox!