Free Font Friday | The Best Girly-Girl Fonts
Finding the perfect font takes so much time and effort…I feel like there are projects that I spend hours searching for just the right font. Often times I will try what seems like a million fonts until I find just the right one. No one else would ever know how much time I spent, but hopefully the final look is appreciated. It seems like the cursive-y fonts take me the longest to perfect in their respective spots in my designs. I love expanding my font library with swirly, girly fonts and thought I would share some of them with you!
The links for the fonts are below. Not all fonts are commercial free, so check before use!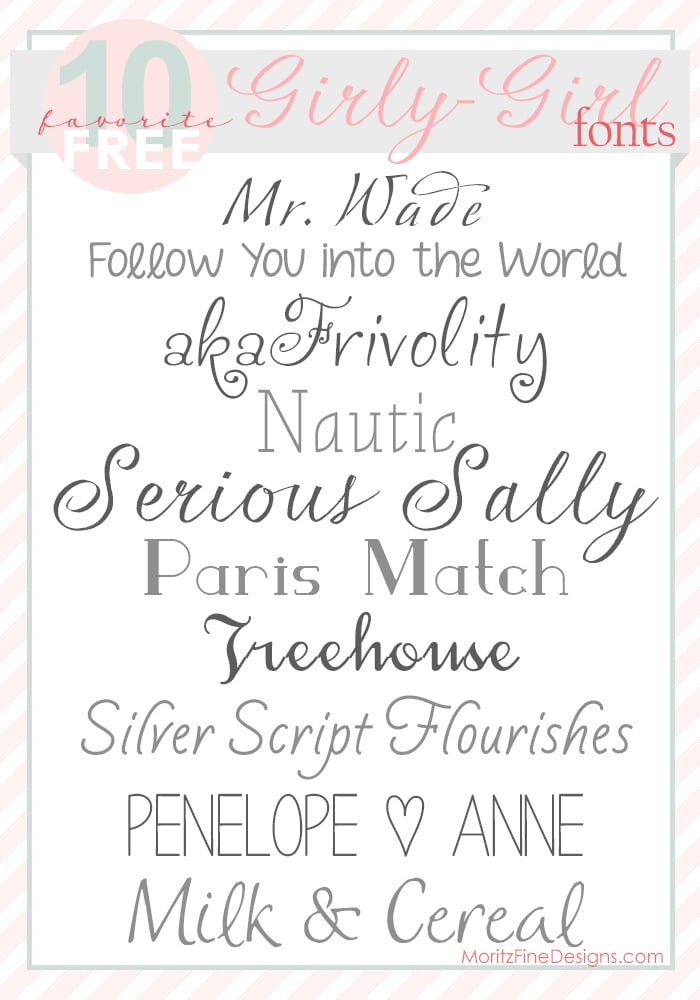 1. Mr. Wade | 2. Follow You Into the World | 3. akaFrivolity | 4. Nautic | 5.  Serious Sally
6. Paris Match  | 7. Treehouse | 8. Silver Script Flourishes | 9. Penelope Anne | 10. Milk & Cereal
IT IS POSSIBLE TO
ENJOY STRESS FREE HOLIDAYS THIS YEAR!
The holiday season can be downright exhausting. We have too many things to do and not enough time to get them done. The 2023 HOLIDAY PLANNER will not only help you get organized, but will also help melt away that holiday stress so that you can actually enjoy the season!