Lots of my clients use the free service from PicMonkey to edit their images for their blog posts, for Facebook or even for Pinterest. It's a fabulous online tool and offers some great font options! I thought I'd share a few of my favorite fonts that PicMonkey offers as well as which font combinations work well together.
A few tips to remember when combining fonts:
contrast the font weights
mix a serif with a sans serif font
avoid too much contrast
use fonts from different typeface families
The links for the fonts are below. Not all fonts are commercial free, so check before use!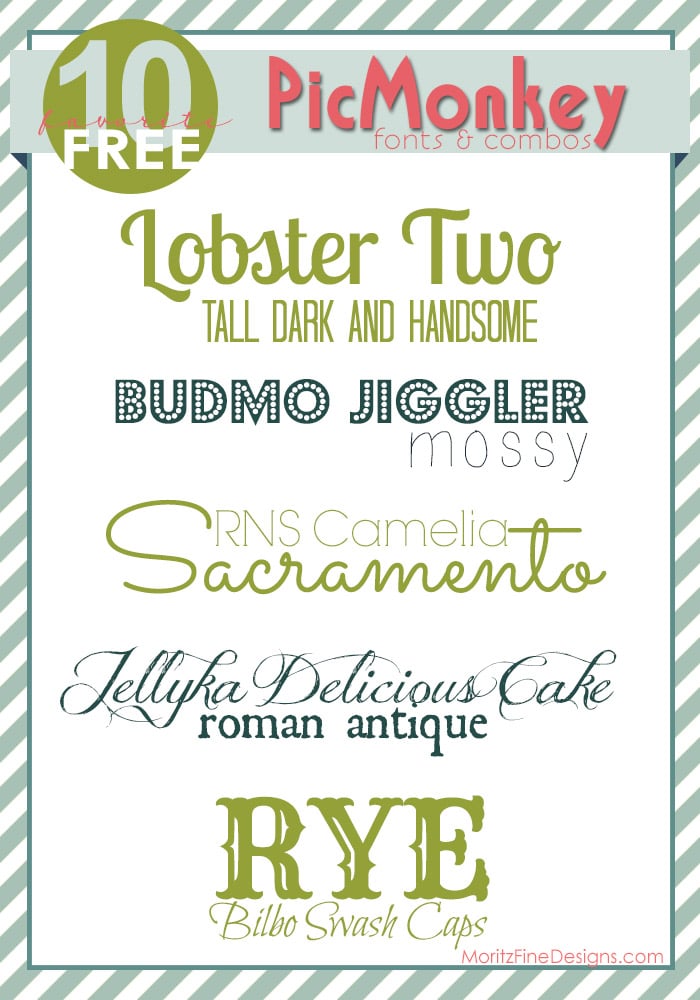 1. Lobster Two | 2. Tall Dark and Handsome  | 3. Budmo Jiggler | 4. Mossy | 5.  RNS Camelia
6. Sacramento  | 7. Jellyka Delicious Cake | 8. Roman Antique | 9. Rye | 10. Bilbo Swash Caps