Top 10 Free Monogram Fonts
Oh, peeps, I love, love, LOVE monograms! You're going to love these Top 10 Free Monogram Fonts.
Want some great ideas on where to use them? You can quickly jazz up any room with a monogram. It's an "expensive" look, but really is not expensive to do. You can call up a custom embroidery business in your town and they will add initials for as little as $3-5. YEP, that's all!
Let me show you a few examples from my sweet friend, Edie. She uses monograms all over her house…let me show you!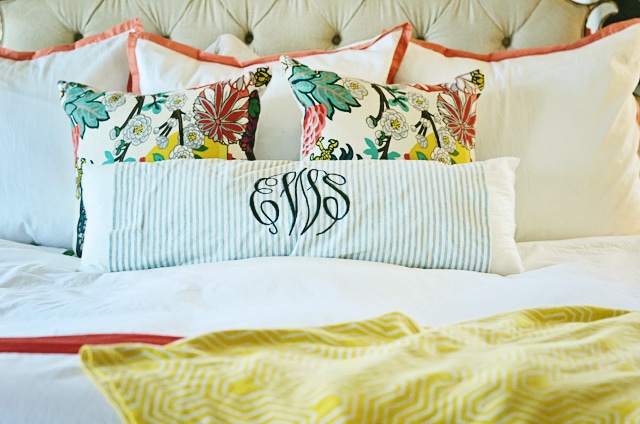 In her post, Pillow Talk, she shares a bit of her Master bedroom decor.
You can also see the cute pillows and towels in her girl's room in a different post….really, if you head over to her blog, you'll get sucked in and spend hours and hours reading! LOL…don't say I didn't warn you.
If you do go, you'll want to make sure you read this post on about their family's house fire. It's devastating. Through it all, God was there comforting and this lead to a beautiful house home rebuild! You'll love to gawk at the pictures!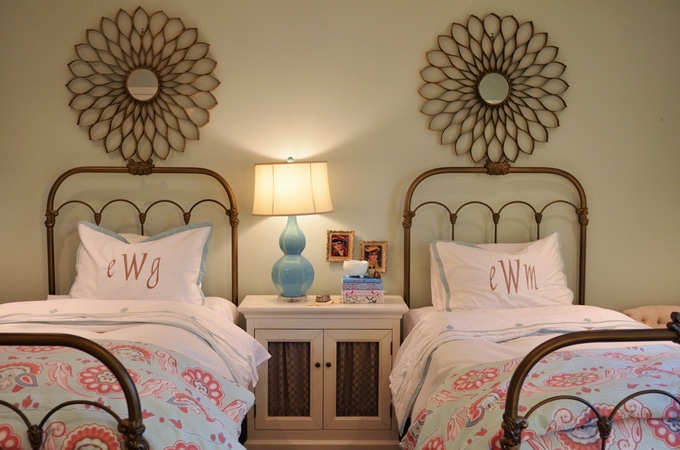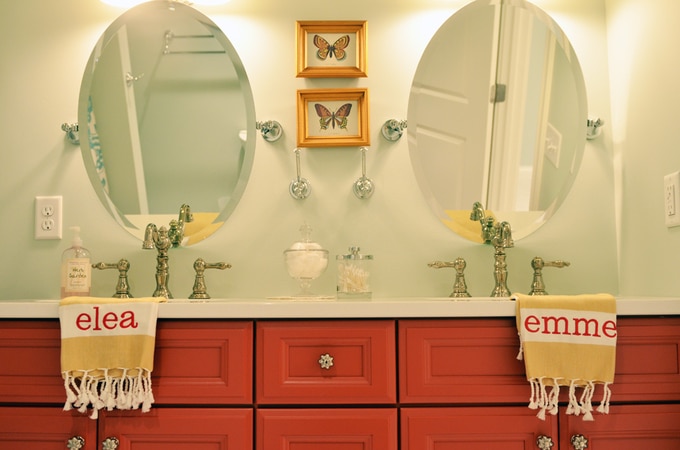 So, what are you waiting for? Grab a pillow or a towel or something and run to get it embroidered.! It will make your room feel so completely special and personalized! Go, give it a try!
Not all fonts are commercial free, so check before use!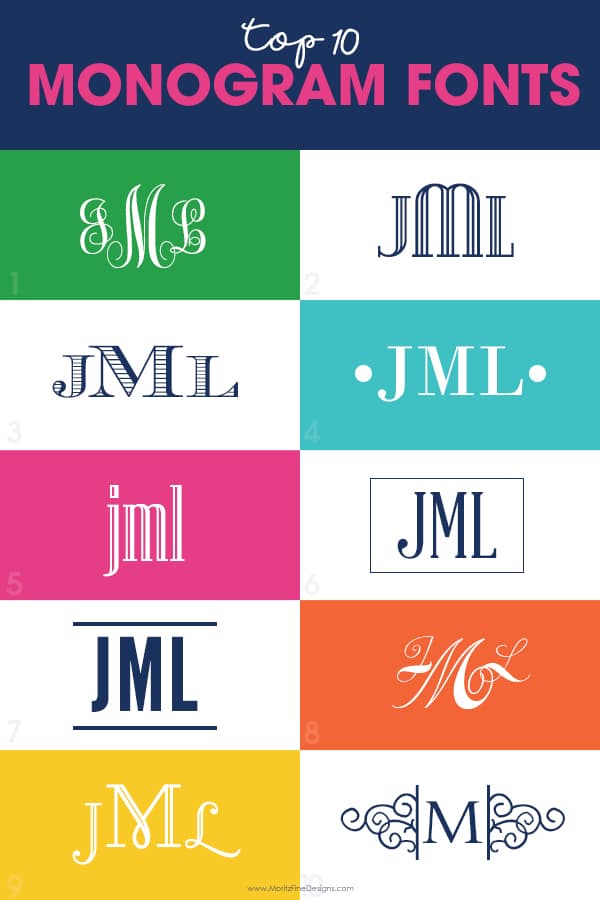 1. Monogram KK | 2. DebonairInline | 3. EcuyerDAX | 4. Bodoni MT | 5. Niagara Engraved
6. Abraham Lincoln | 7. League Gothic | 8. Constanze | 9. Little Lord Fontleroy | 10. Bergamot Ornaments
IT IS POSSIBLE TO
ENJOY STRESS FREE HOLIDAYS THIS YEAR!
The holiday season can be downright exhausting. We have too many things to do and not enough time to get them done. The 2023 HOLIDAY PLANNER will not only help you get organized, but will also help melt away that holiday stress so that you can actually enjoy the season!