Fall & Halloween Dingbat Fonts are an easy way to add character to your fall party invitations, home decor art or anything you are creating that you might need an "image" for!
Fall & Halloween Dingbat Fonts are simple to add to your font library!
Simple click on the download link below. Once the file is downloaded to your computer, double click the file to unzip it. Upon opening the zipped file, double-click the name of the font you want to install and it will install to your font library and be ready to use!
The links for the fonts are below.
Not all fonts are commercial free, so check before use!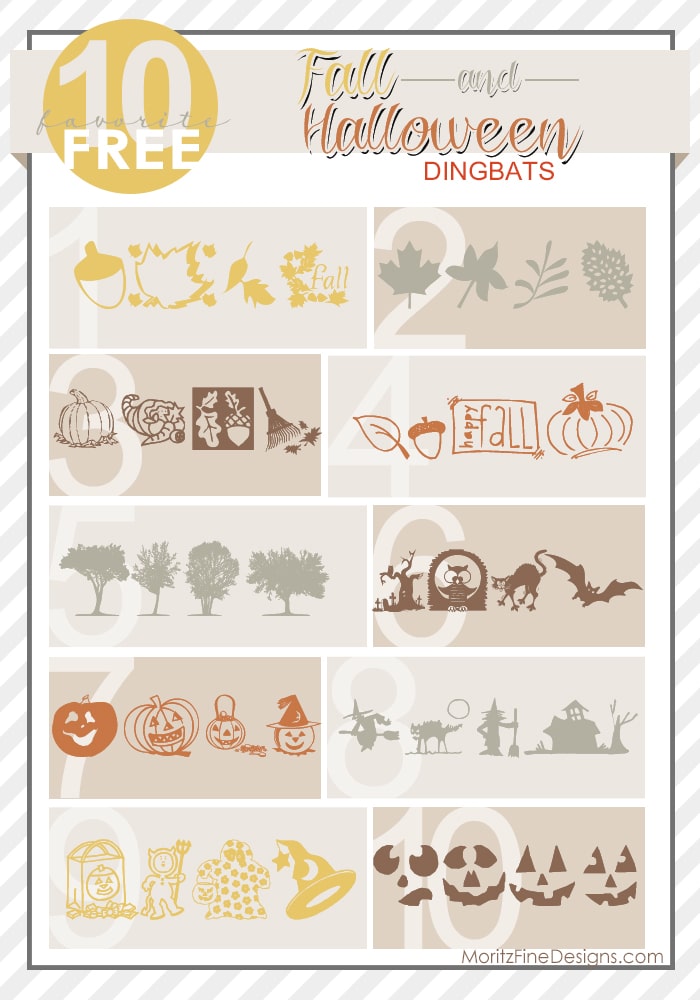 1. KG Fabulous Fall | 2. WMLeaves1 | 3. KR Harvest Dings | 4. 2Peas Fall Dingbat | 5. Trees

6. KR Boo Lane | 7. Bumpkins | 8. Silbooettes | 9. Tricks and Treats | 10. Pumpkinhead