Famous Food Logo Fonts | Free Font Friday
I have so much fun putting together Free Font Friday for you all every week! This was an especially fun week as these fonts are not are normal scripty, hand-written fonts, etc. but rather a bunch of Famous Food Logo Fonts! I am sure you will recognize all of them!
Not all fonts are commercial free, so check before use!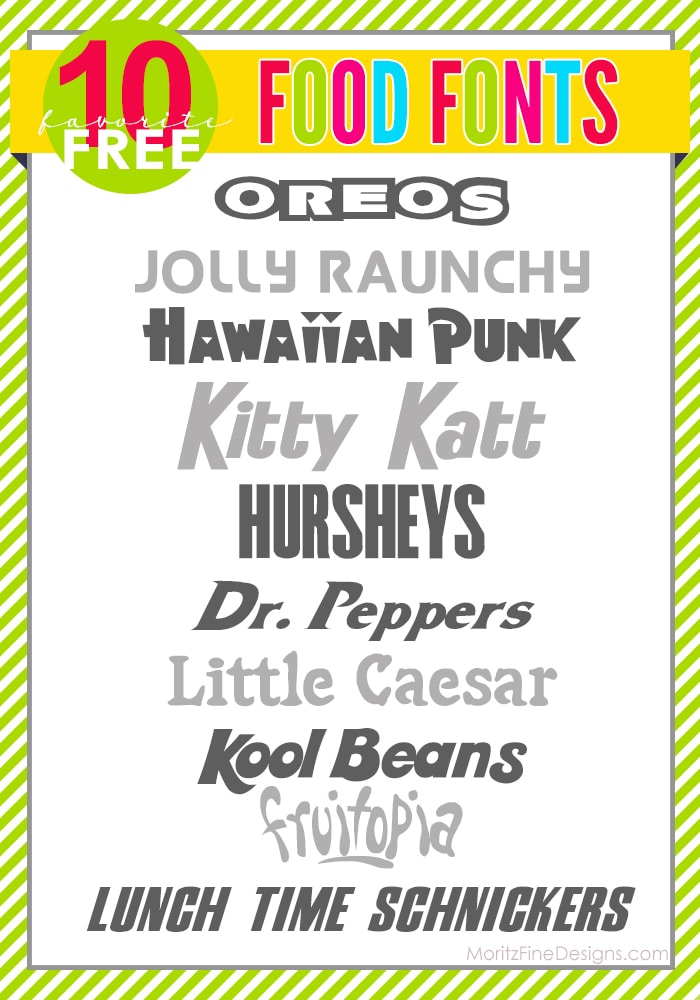 1. Oreos | 2. Jolly Raunchy | 3. Hawaiian Punk | 4. Kitty Katt  | 5. Hursheys
6. Dr. Peppers | 7. Little Caesar | 8. Kool Beans  | 9. Fruitopia | 10. Lunch Time

IT IS POSSIBLE TO
ENJOY STRESS FREE HOLIDAYS THIS YEAR!
The holiday season can be downright exhausting. We have too many things to do and not enough time to get them done. The 2023 HOLIDAY PLANNER will not only help you get organized, but will also help melt away that holiday stress so that you can actually enjoy the season!