Famous Food Logo Fonts | Free Font Friday
I have so much fun putting together Free Font Friday for you all every week! This was an especially fun week as these fonts are not are normal scripty, hand-written fonts, etc. but rather a bunch of Famous Food Logo Fonts! I am sure you will recognize all of them!
Not all fonts are commercial free, so check before use!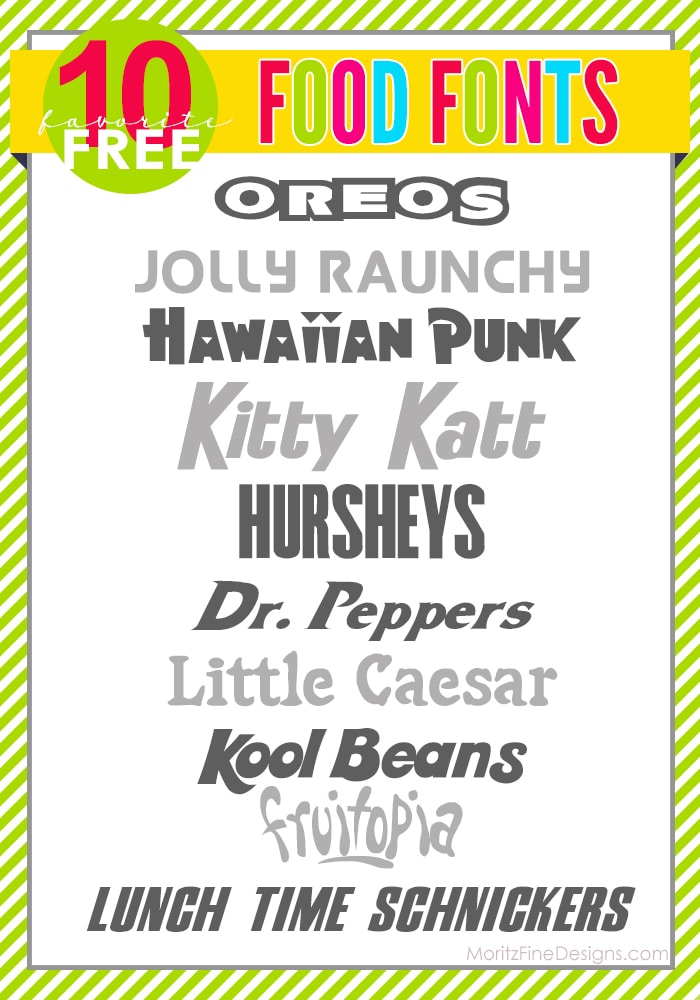 1. Oreos | 2. Jolly Raunchy | 3. Hawaiian Punk | 4. Kitty Katt  | 5. Hursheys
6. Dr. Peppers | 7. Little Caesar | 8. Kool Beans  | 9. Fruitopia | 10. Lunch Time

IT'S TIME TO
GET READY FOR 2023!
Get organized for 2023 with our brand new, easy to use Digital 2023 Planner! Our Planner will help you get organized and stay organized. Oh, and did we mention how pretty it is too? Use code "SAVE5" to save $5 now.