Is it really Friday again?! I love that the weeks go by so fast….now if we could only slow down the weekends!
You know what Friday means….free font day! Below is a list of my Top 10 Favorite Free Famous People Fonts! A few of them, I use frequently! What will you use these fonts for?
Looking for some other familiar fonts? Check out this list of Brand Name Food Fonts.
Not all fonts are commercial free, so check before use!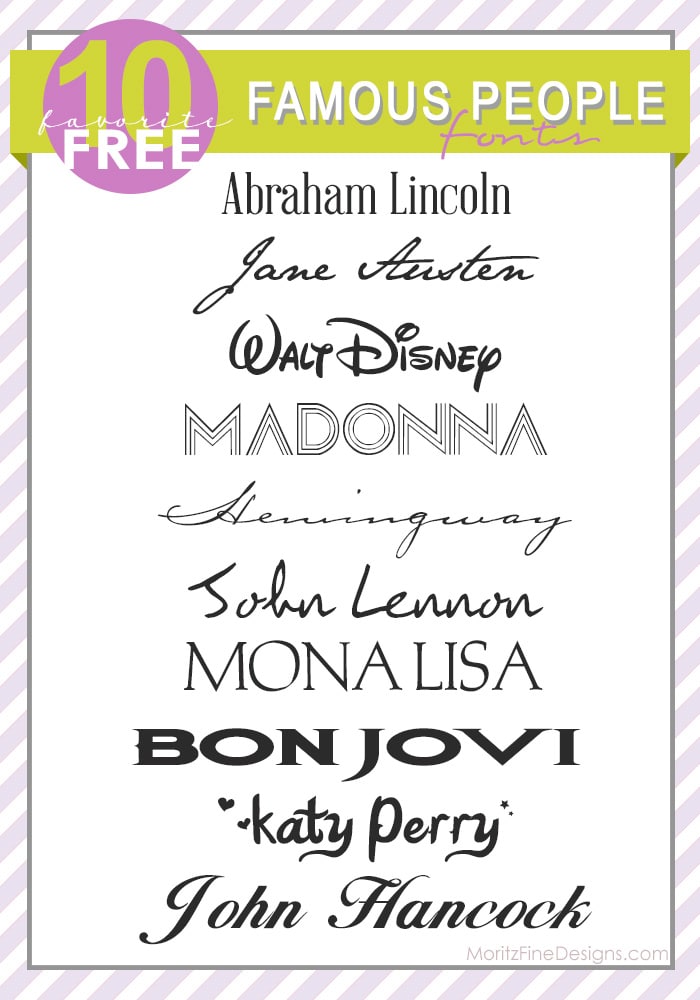 1. Abraham Lincoln | 2. Jane Austen | 3. Waltograph | 4. Madonna | 5. Hemingway
6. John Lennon | 7. Mona Lisa | 8. Bon Jovi | 9. Katy Berry | 10. John Hancock