Looking for some fresh new free fonts for fall? I've complied a great list of fonts I think you'll love. Feel free to download any of the fonts using the links at the bottom of the post.
Also, I have some other great fall font options for you. There are 10 other great fall fonts here. There are some great fall dingbat font here.
10 Free Fonts for Fall
Not all fonts are commercial free, so check before use!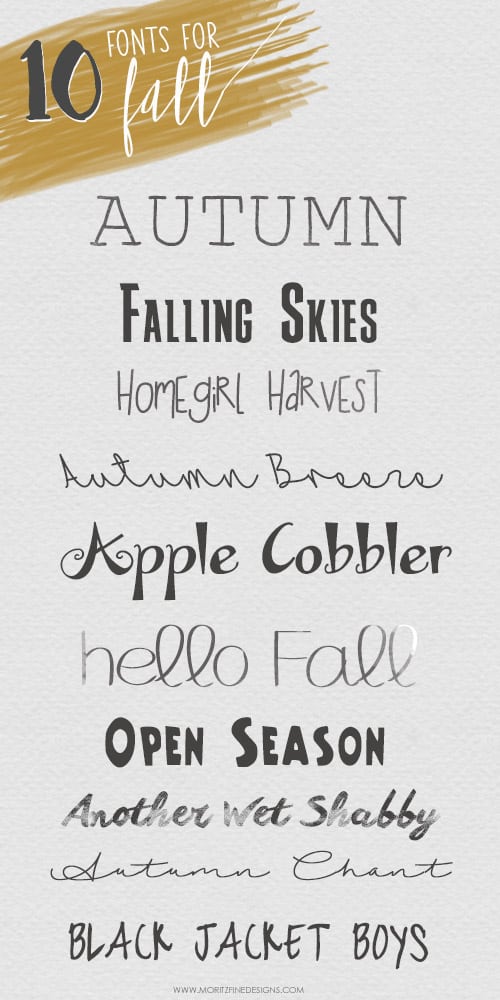 1. Autumn | 2. Falling Skies | 3. Homegirl Harvest | 4. Autumn Breeze  | 5. Apple Cobbler
6. Hello Fall | 7. Open Season | 8. Another Wet Shabby | 9. Autumn Chant | 10. Black Jacket Boys
IT IS POSSIBLE TO
ENJOY STRESS FREE HOLIDAYS THIS YEAR!
The holiday season can be downright exhausting. We have too many things to do and not enough time to get them done. The NEW & IMPROVED 2022 Holiday Planner will not only help you get organized, but will also help melt away that holiday stress so that you can actually enjoy the season for a change!