Putting up these Super Fun Kid Fonts for you today…nothing Christmas-y here and not much chit-chatting in this post!
My excuse….I am feeling awfully behind on our Christmas timeline. The cards are still sitting on my desk, unaddressed! And besides the one online purchase, I haven't started shopping yet! So, my husband and I are both officially taking the day off to spend shopping while the kiddos are in school. Then, we get to come home to celebrate our oldest turning 13 *WOW*. Not sure how that happened, but I am now the mom of a teenager. sigh. Wish us luck today…Christmas shopping and teen years start all on the same day!
Enjoy the new fonts!
Not all fonts are commercial free, so check before use!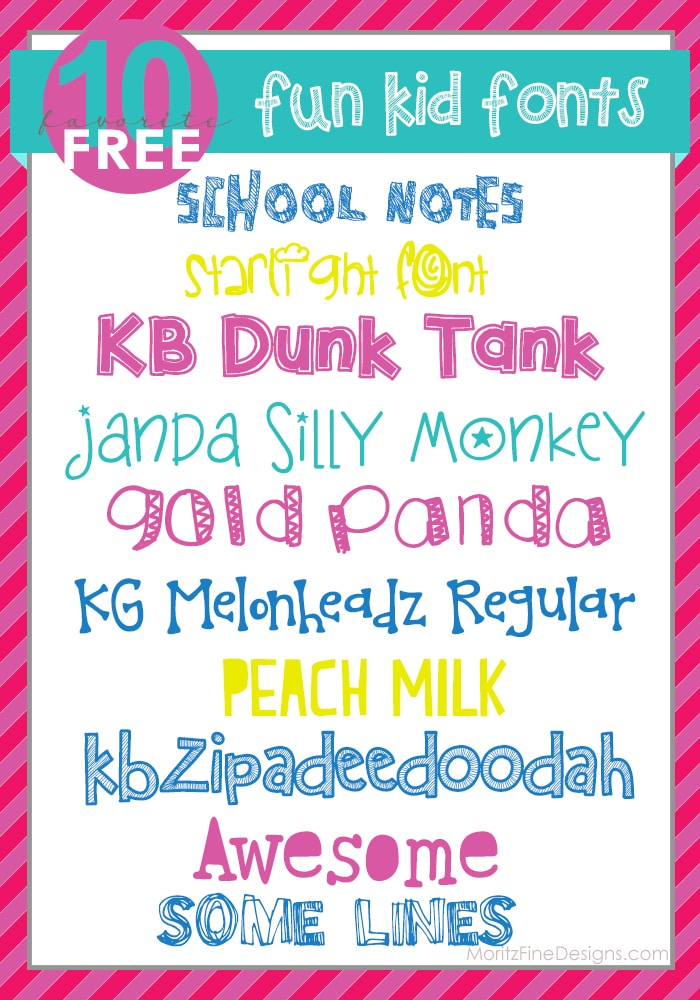 1. School Notes | 2. Starlight Font | 3. KB Dunk Tank | 4. Janda Silly Monkey | 5. Gold Panda
6. KG Melonheadz | 7. Peach Milk | 8. KBZipaDeeDooDah | 9. Awesome | 10.Some Lines
IT'S TIME TO
GET READY FOR 2023!
Get organized for 2023 with our brand new, easy to use Digital 2023 Planner! Our Planner will help you get organized and stay organized. Oh, and did we mention how pretty it is too? Use code "SAVE5" to save $5 now.