Instant Pot Cheat Sheet for Cooking Times | Free Printable
The Instant Pot rage started a while ago and I held out on getting one. I finally got so tired of hearing everyone raving about how amazing the Instant Pot was.
I heard things like:
"shredded chicken tacos from frozen to done in 14 minutes"
"pot roast done in just 45 minutes"
"the best hard boiled eggs ever"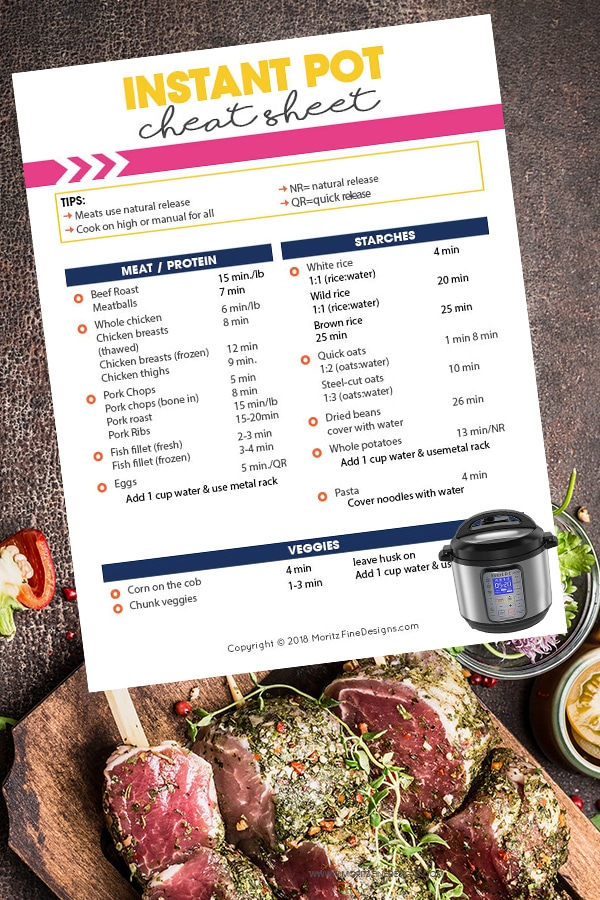 Instant Pot Cheat Sheet
Finally, finally I gave in and got an Instant Pot, and wow I am so glad I did. Honestly, I was a little intimated at first. I wasn't sure where to begin and was a little fearful of all that steam! Swoop in a neighbor to the rescue who walked me through my first recipe, and boy-oh-boy was it ever easy with nothing to fear!
From there I turned to Pinterest and found a huge list of recipes to try. What I realized is I was cooking some basics over and over again but every time I cooked them I had to look up how long to cook these things. I needed quick cheat sheet…so here it is (and you can grab the download at the bottom of this post):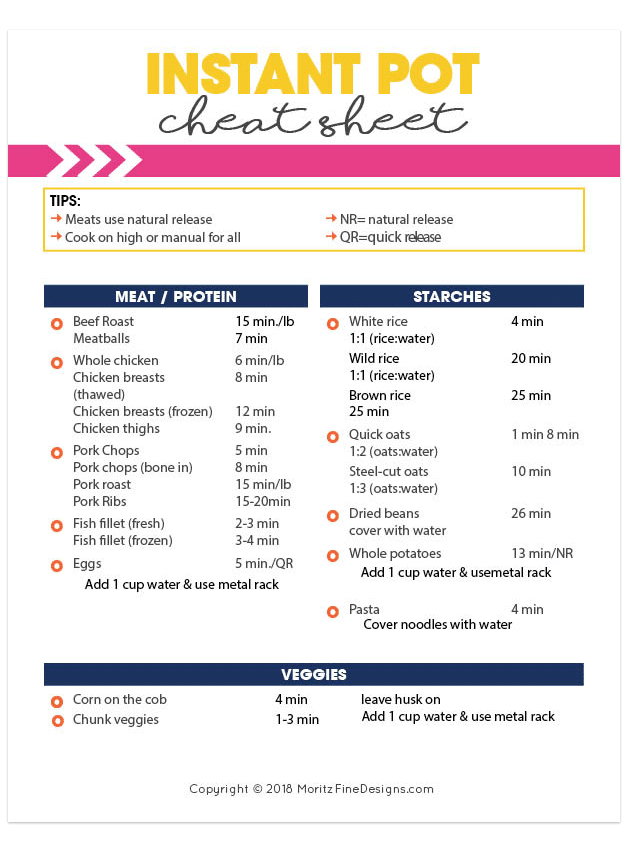 Now don't get me wrong, I love my slow cooker.  But these days I reach for my Instant Pot first! I am in love with it–mostly because of the quick cook times!
For our family of five, I purchased with the 8 quart cooker. It's super large, but honestly, if I were to do it all over again, I would have just purchased the 6-quart.  The bigger the cooker, the longer it takes to get up to pressure. I have never filled the entire cooker except when I have made a few racks of ribs. Keep size in mind when purchasing your Instant Pot.
Grab your Instant Pot and your Cheat Sheet (you can keep it in your recipe binder for easy access) and get dinner done in a jiffy.
SURVIVE YOUR SUMMER!
---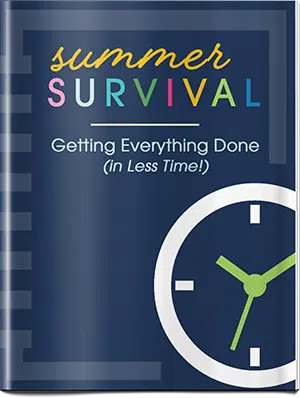 Want to keep your sanity this summer?! Simply opt-in below to get the Summer Survival Guide: Getting Everything Done(in Less Time!) sent straight to your inbox!