My mind shutters when I think back to the time I was heating a diy eyebrow waxing kit in the microwave, pulled the tub of wax out to stir it and the wax exploded all over my hand. At that very moment I felt very unprepared! Right before my eyes the wax was both burning and adhering to the skin on my hand. I had nothing in our tiny little first aid kit to deal with burns and I felt panicked.
After a quick text, my nurse neighbor came running over with everything in hand to help remove the wax and deal with the burn. Her first aid kit was well stocked, for sure.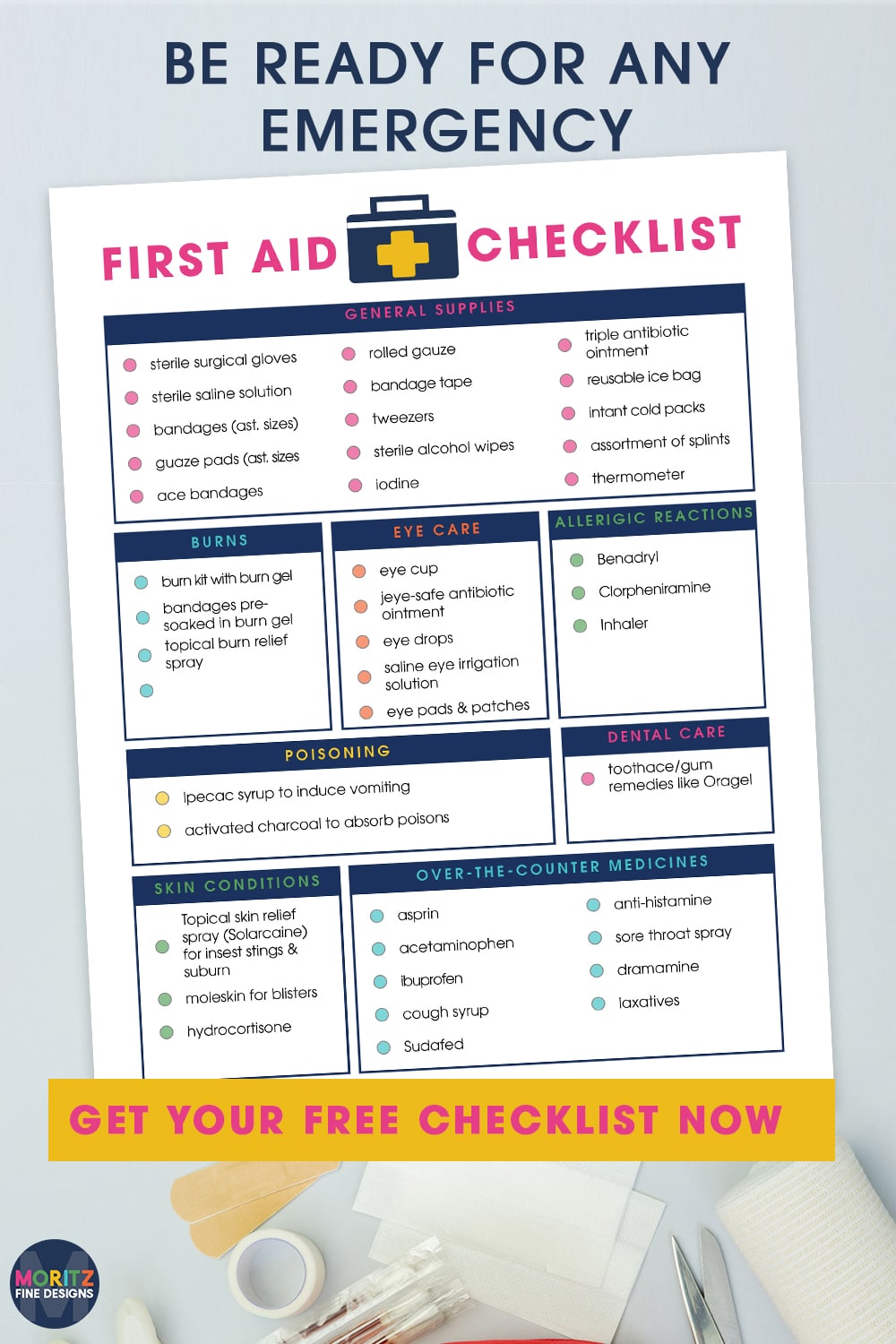 Lesson learned, it's not a great idea to be reactive in a medical emergency situation. Instead, it's easy to be prepared in case anything happens.
First Aid Checklist
Below is a first aid checklist, a complete comprehensive list you can use to to build out your own first aid kit. You can get get this complete list in a printable version by clicking on the download button at the bottom of the post.
General Items
Burns
Poisoning
Eye Care
Dental First Aid
Allergic Reactions
Skin Conditions
Over-The-Counter (OTC) Medicines
Starting a first aid kit from scratch can take a bit of time and money to compile. If you feel like you can't purchase all your items at once, that's ok. I suggest starting by purchase 1-2 items per week. Start with the most commonly used items on the list.
Get the download here.
Also, don't forget if an accident occurs and you need more than a first aid kit, please go to the emergency room. Be sure to track all of your medical expenses too.