If I have said it once, I have said it many times–decorating for holidays doesn't have to be expensive. With the many free printable resources available not only on Moritz Fine Designs, but over on Pinterest, the possibilities are endless.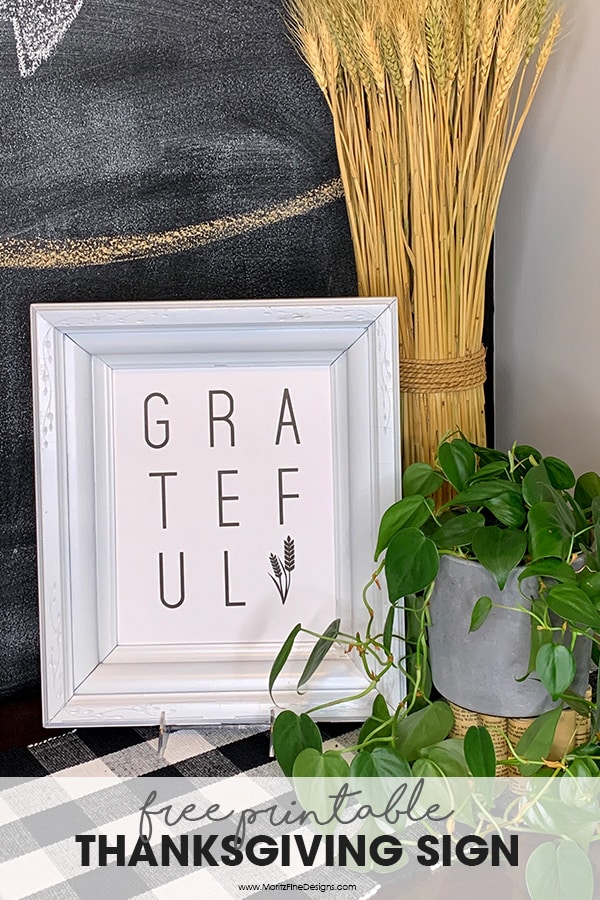 Grateful Thanksgiving Printable
Grab a frame–you can get creative with this. Hit up a thrift store to find a cheap-y (then spray paint it your desired color), shop your own house for a frame from another room or maybe an extra you have in your storage, or even grab one of my favorite ones from amazon.
Now–be sure to grab the download for the Grateful Thanksgiving Printable. Just click the button at the bottom of this post and the printable will be delivered to your email in just a few minutes.
Be sure to print on a heavy card stock for a more professional looking print. Before printing this Grateful Thanksgiving printable, grab a few more printables to print at the same time! A few of my favorites are the Thanksgiving Utensil Holder, the Thanksgiving Placemat for Kids and of course, don't forget about all those Thanksgiving leftovers!