Printable Make-Up Tracker
You stand in the make-up aisle and for the life of you , you can't remember the name of your favorite eyeshadow palette. There are two that look very similar–ugh, how you wish you would have written the color down before you tossed the old container.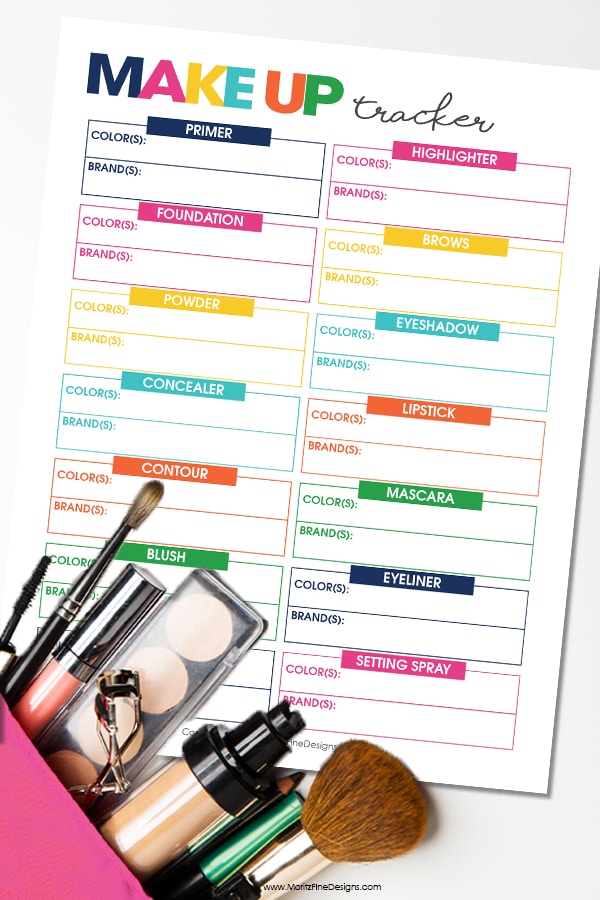 Make-Up Tracker
Never forget another one of your favorite make-up items again! The free printable Make-Up Tracker allows you to write down every make-up item you use. There are places for:
primer
foundation
powder
concealer
contour
blush
bronzer
highlighter
brows
eyeshadow
lipstick
mascara
eyeliner
lips
setting spray
There are two different Make-Up Trackers available to you–choose the one that you prefer. Both will be available in the download below. Just click on the button at the bottom of the post.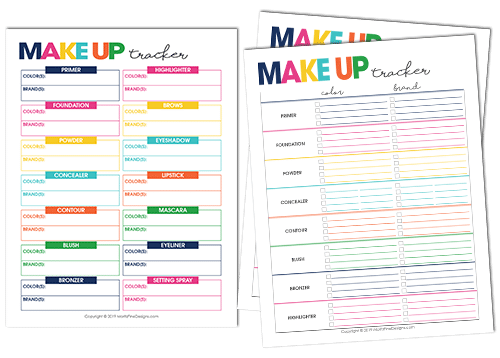 Don't just keep your make-up organized on paper–keep it organized in your bathroom too! I love the acrylic make-up organizers that are available in all different shapes and sizes. Here are a few of my favorites:
The Make-Up Tracker can easily be added to our already incredible Life Management Binder–the resource binder you can't live without. Use the many other free printables from Moritz Fine Designs and add them to the Life Management Binder.
IT IS POSSIBLE TO
ENJOY STRESS FREE HOLIDAYS THIS YEAR!
The holiday season can be downright exhausting. We have too many things to do and not enough time to get them done. The NEW & IMPROVED 2022 Holiday Planner will not only help you get organized, but will also help melt away that holiday stress so that you can actually enjoy the season for a change!