Want to feel more organized and less stressed each and every month of the year? Sure, you may be using your monthly calendar or even your weekly planner, but how can you utilize them to the fullest? It's best to take a deep look at each month and then create a simple overview.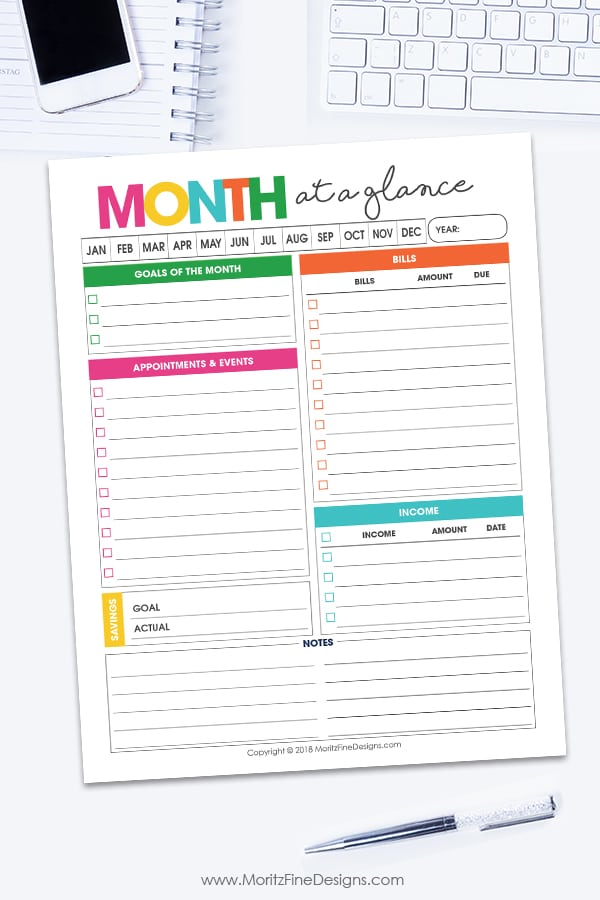 Monthly Overview Planner
The Monthly Overview Planner is simple, really. Plan to take a few minutes each and every month to take a look at the big picture– you know, things like:
your monthly goals
bills that are due
important appointments/events/dates
income
savings
other misc. items
Write it all down on the Monthly Overview Planner. Then make sure your important dates are transferred to your daily calendar.  Throughout the month, check in with the Monthly Overview Calendar every few days. This will ensure that you are staying on track.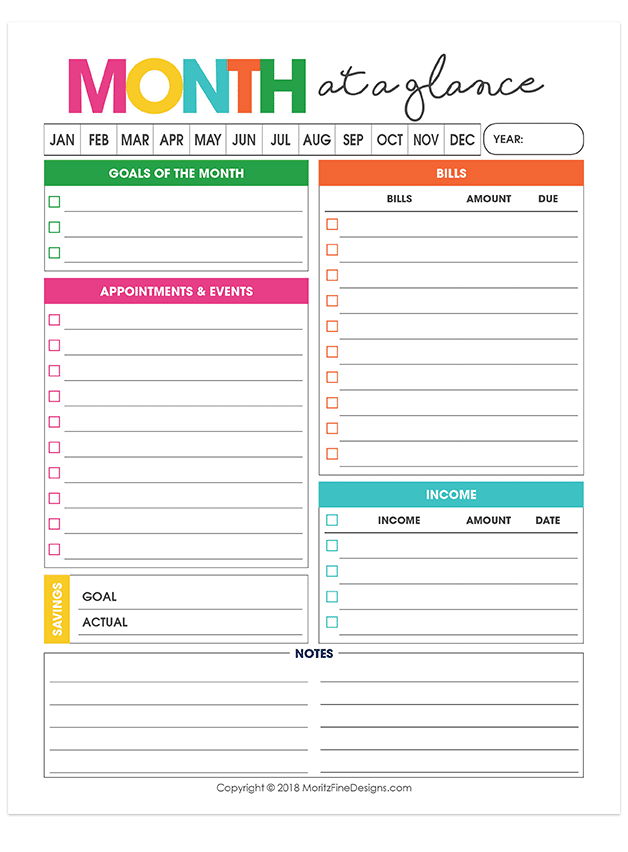 Are you accomplishing your goals? Be sure to check them off.
I love using the Monthly Planner Overview in conjunction with Monthly Planner Calendar. Together they are the perfect combination to get super organized. If you want to get even more detailed, you can use the Dated 2-Page Daily Calendar/Planner.