Deep Clean Garage Checklist
Last week I was in the garage *trying* to find something and and decided I had enough of the mess! It happens every winter. The garage gets crammed with all sorts of junk, things don't get put back in the right spots and the entire garage becomes such a downright big mess!
I spent a huge chuck of a Saturday working through the mess: reorganizing, rearranging and cleaning the garage. This was time well spent!! As spring has spring and we head into warmer months I feel a deep sense of relief every time I walk in the garage..It's in tip-top shape! This was worth every minute spent cleaning, sorting, tossing and donating.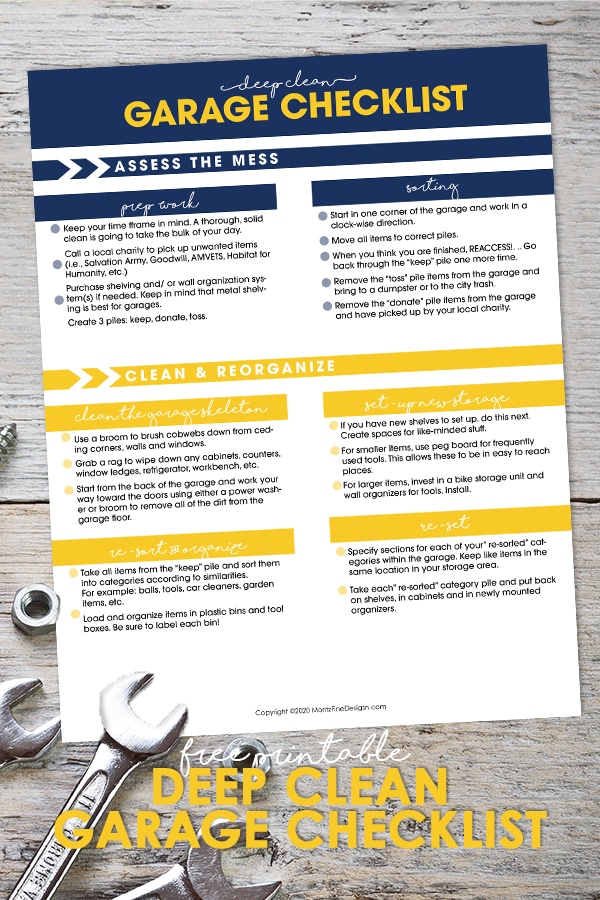 Deep Clean Garage Checklist
This Deep Clean Garage Checklist will help keep you on track while you are cleaning! Print it out, and tape it to your garage wall! Follow it exactly and before you know it you will be thrilled with the results!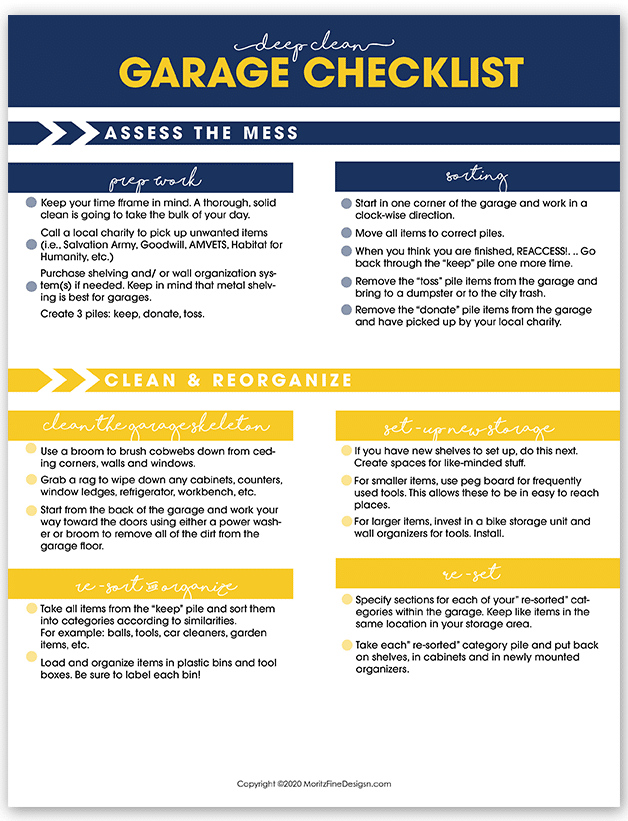 Go ahead and give this list a try, the link to download the printable Deep Clean Garage Check-List is at the very bottom of the post!
Let me share a few of my favorite Garage Organizational Items!
This overhead storage system is a life saver for us! It's perfect for all the stuff we want to keep, but don't need to access often.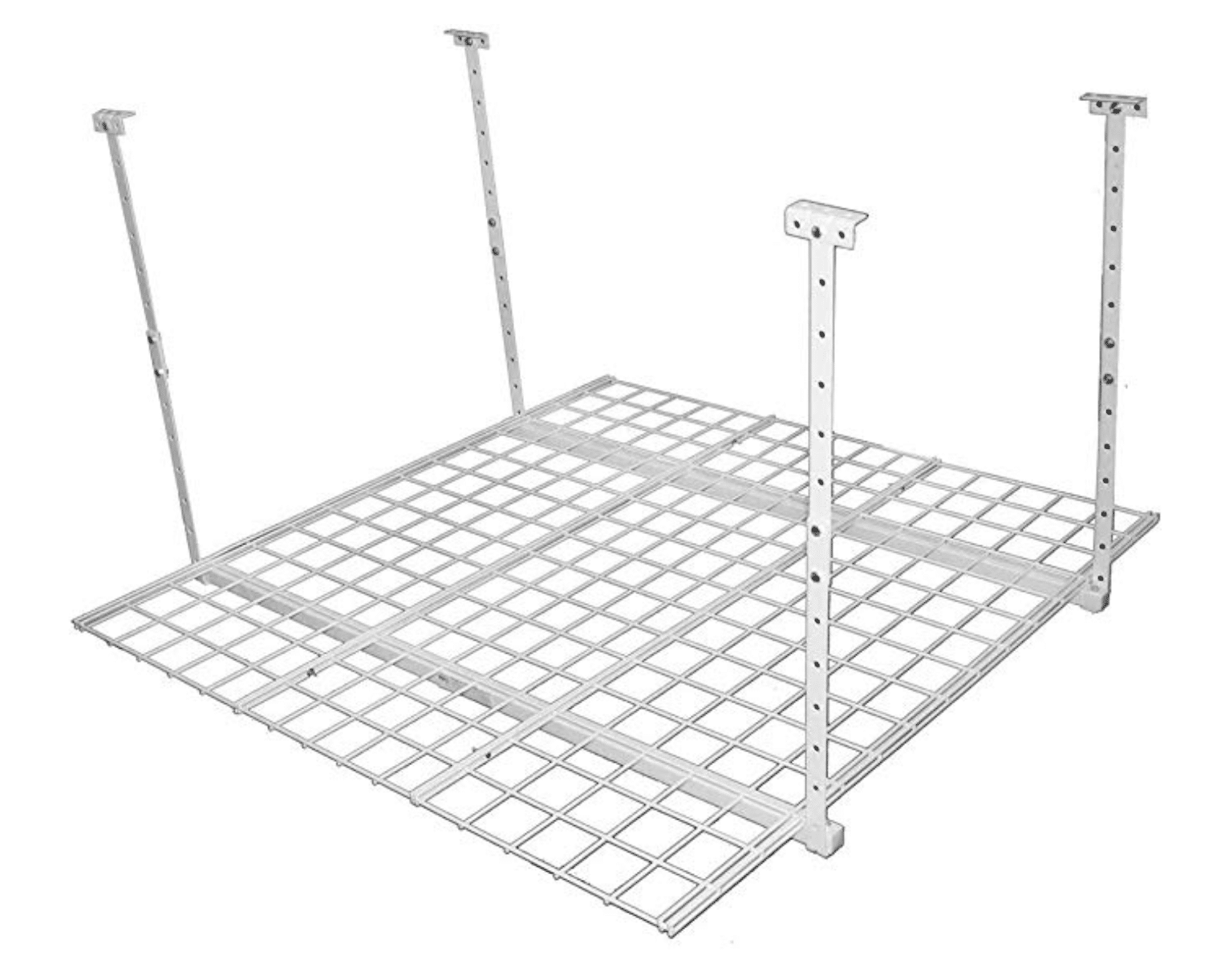 Getting the bikes up and out of the way frees up lots of garage space. Try using a hoist-they are inexpensive and super effective.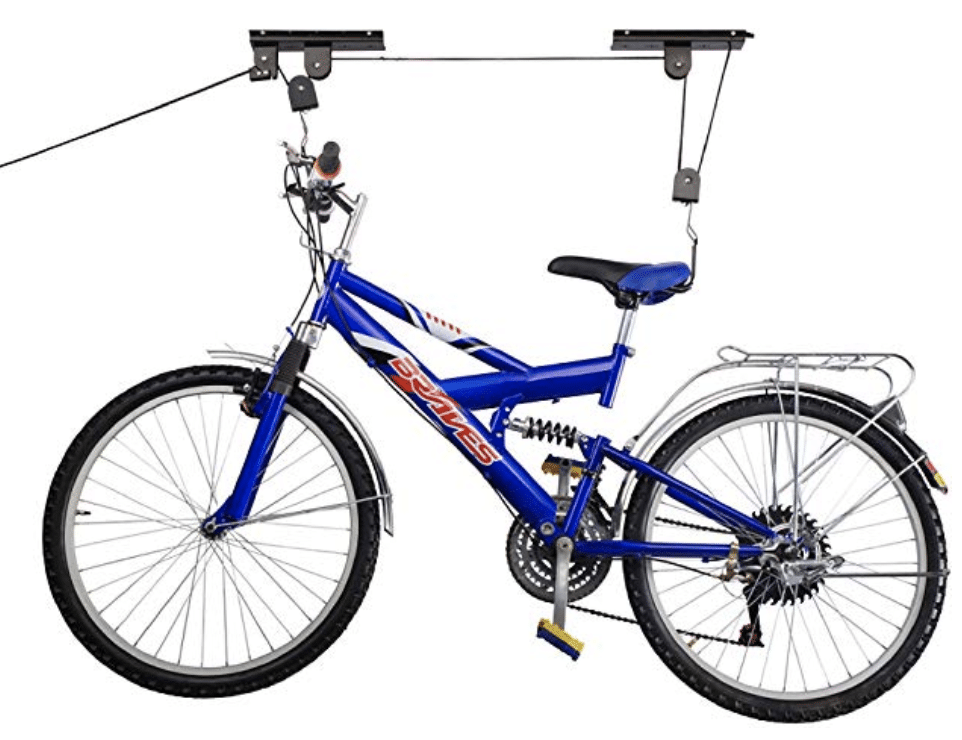 Get the tools out of the way and on the wall! Space save and non-intrusive, this is the perfect wall storage solution for tools!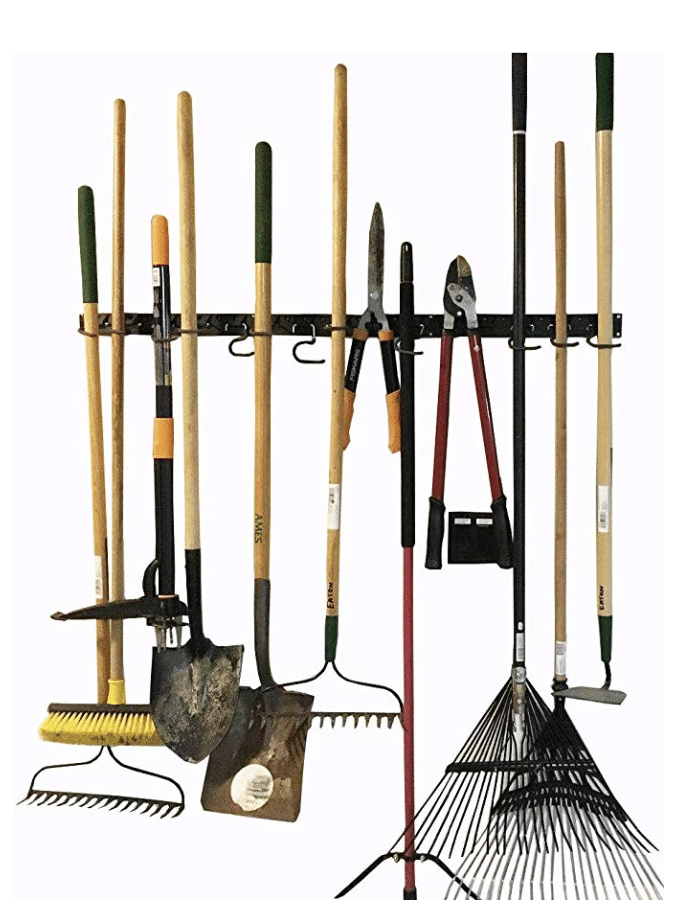 Finding the right kind of shelving in the garage is key. If there is one thing I have learned, it's to stay away from shelving with fiberboard shelves- they get wet and warp, they aren't the strongest, and the dirt gravitates to them! Instead metal shelves are a much better option. They are a bit more of investment, but worth every penny. Also, they come in all different sizes. I prefer the Muscle Rack brand, as seen below.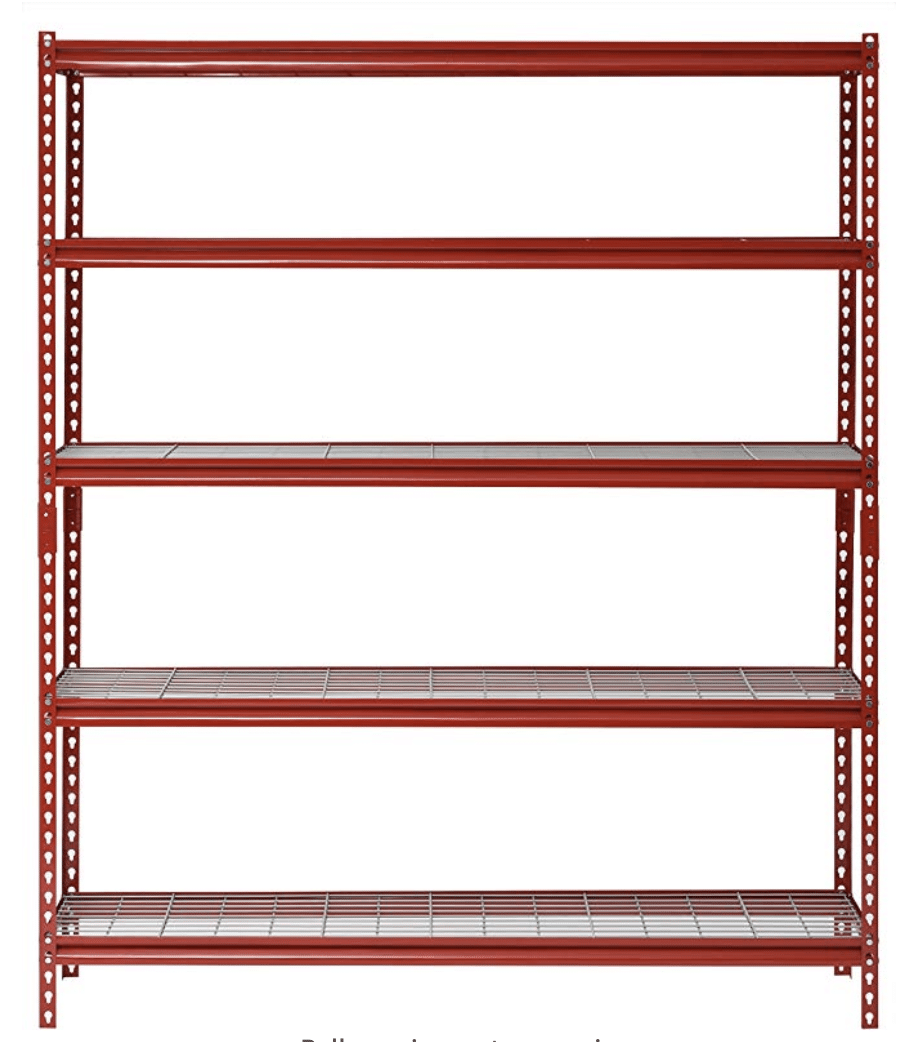 Do you have other rooms to get clean in your house? Try these check-lists to keep you on task!
IT IS POSSIBLE TO
ENJOY STRESS FREE HOLIDAYS THIS YEAR!
The holiday season can be downright exhausting. We have too many things to do and not enough time to get them done. The NEW & IMPROVED 2022 Holiday Planner will not only help you get organized, but will also help melt away that holiday stress so that you can actually enjoy the season for a change!