Deep Clean Living Room Checklist
You have had company, the kids have been off school and the living room has taken its toll! Grandpa's coins have probably fallen in between the couch cushions and the popcorn from the movies you watch might now be under the couch! It's time to get it clean!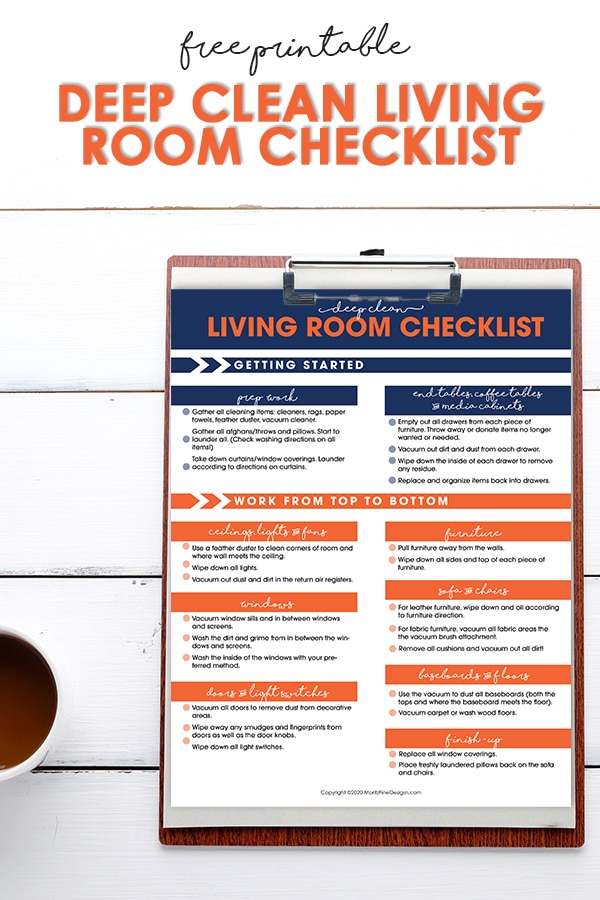 The next question is where do you even begin to tackle the the disaster that is in front of you? Use this Deep Clean Living Room Checklist to keep you focused while you are cleaning. Simply commit a solid set of time, a morning or afternoon, and you can get this task done!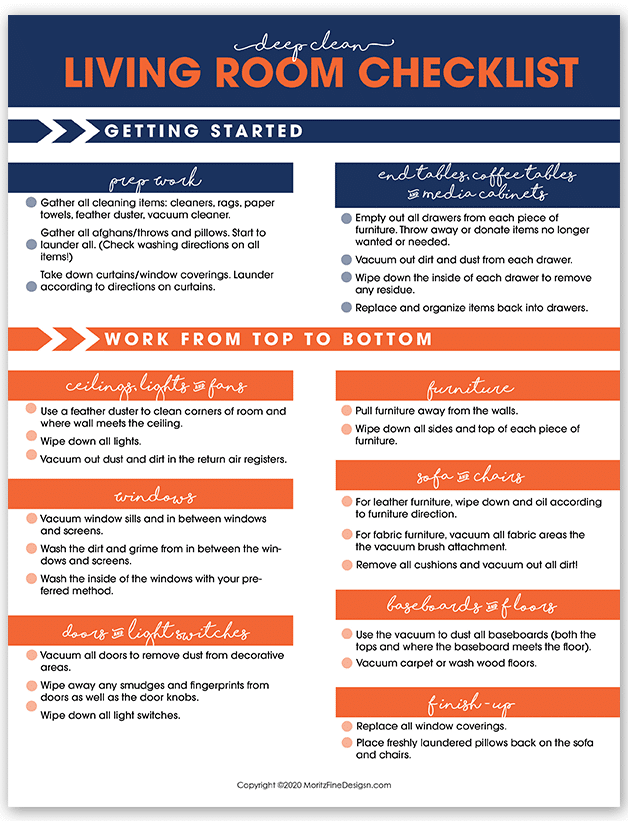 Go ahead and give this list a try, the link to download the printable [Deep Clean Living Room Checklist is at the bottom of the post!
Do you have other rooms to get clean in your house? Try these checklists that are sure to keep you on task!
IT'S TIME TO
GET READY FOR 2024!
Get organized for 2024 with the easy to use monthly 2024 calendar! Simply opt in below to have the FREE calendar sent straight to your inbox.