Deep Clean Bathroom Free Printable Checklist
It's amazing how quickly the grime in a bathroom builds up-with everything from hair and dust to hairspray and more! Beyond those weekly cleanings, it's time to go deep and clean everything–cabinets, lights, drawers, floors and more.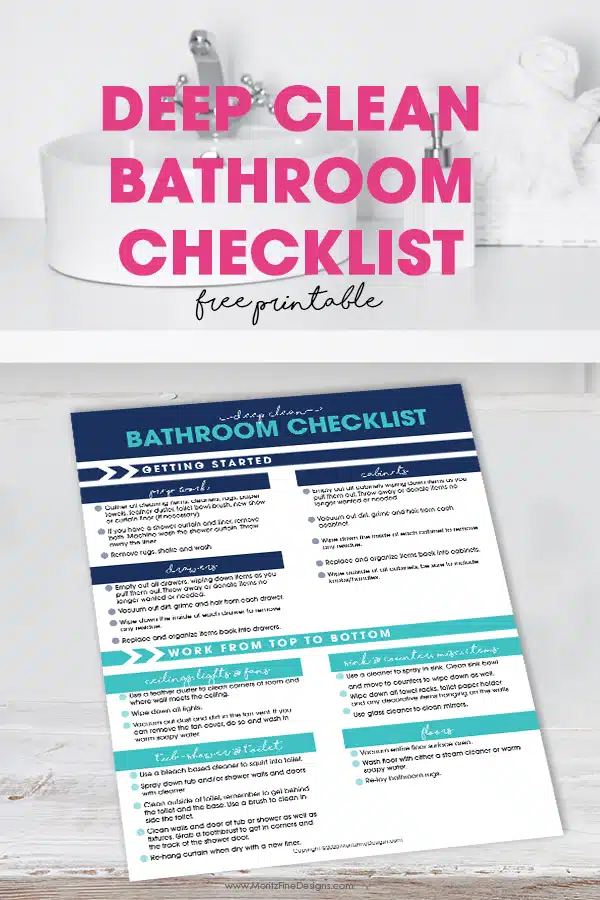 Deep Clean Bathroom Checklist
You might already use my Deep Clean Kitchen Checklist and if you love it, you'll love the Deep Clean Bathroom Checklist as well.
Work through the list from top to bottom. If you have never used a to-do list to clean before, give it a try. You might be amazed. It will keep you on task and focused. You can clearly see what you have accomplished and what still needs to be completed.
Being able to physically check off each box gives you a huge sense of satisfaction. The list is also fabulous for those who don't do cleaning on a regular basis and just don't know where to start. The step-by-step directions make the job seem not so hard.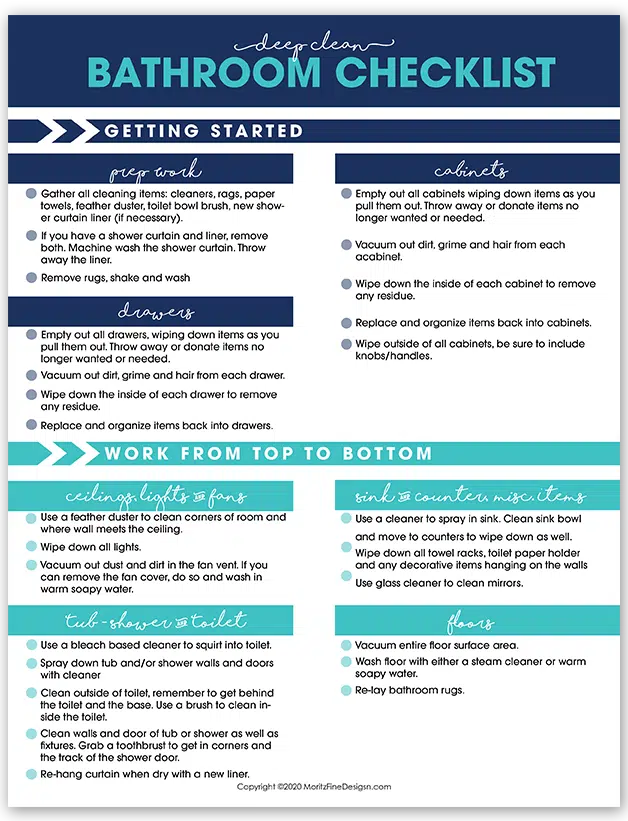 I'd love to share a few of my favorite bathroom cleaning and storage supplies.
Go ahead and give this list a try, you can download the printable list from the link is at the bottom of the post!
Don't forget, to use the Yearly Deep Cleaning List to keep your entire house clean!
IT'S TIME TO
GET READY FOR 2023!
Get organized for 2023 with our brand new, easy to use Digital 2023 Planner! Our Planner will help you get organized and stay organized. Oh, and did we mention how pretty it is too? Use code "SAVE5" to save $5 now.