Best Free Number Fonts | Free Font Friday
I wanted to share some of my Best Free Number Fonts with you! When you are mixing numbers with text, it's important to make the numbers stand out. The numbers are what is going to catch the readers eye. If you are able to use creative number fonts as well as colors in an ad or printable, they will stand out. Try expirimenting with some of these fonts below:
add color
drop shadows
strokes
gradients
and more!
The links for the fonts are below.
Not all fonts are commercial free, so check before use!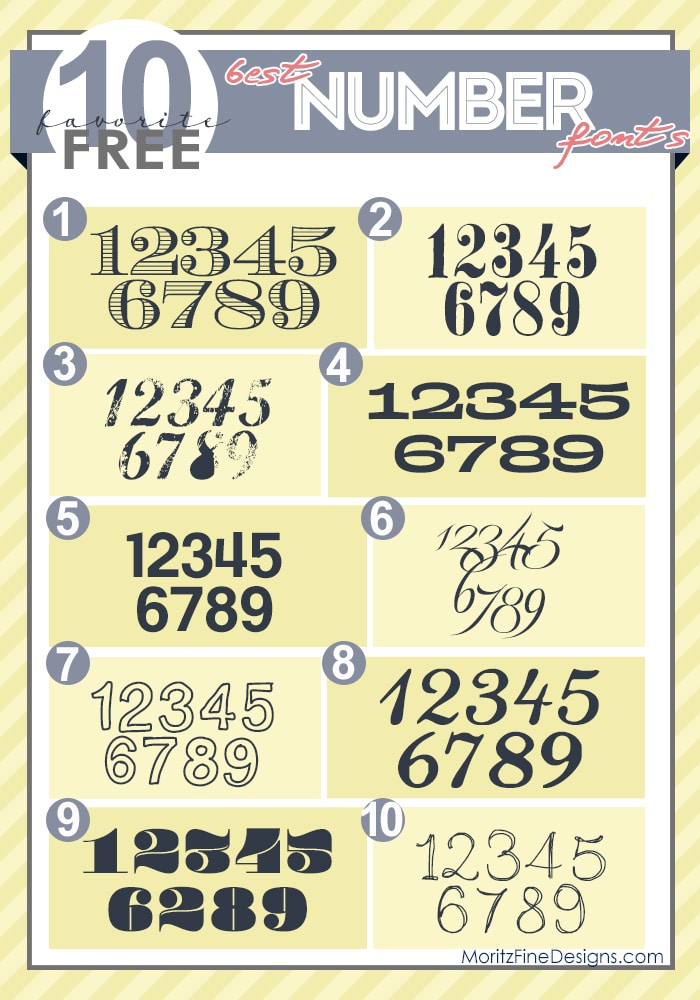 1. EcuyerDAX | 2. Stoehr numbers | 3. Marcelle Script | 4. Zapata | 5. Couture

6. Mardian | 7. MaddeningPinwheel | 8. Lauren Script | 9. Pompadour | 10. ADayInAutumn
IT IS POSSIBLE TO
ENJOY STRESS FREE HOLIDAYS THIS YEAR!
The holiday season can be downright exhausting. We have too many things to do and not enough time to get them done. The NEW & IMPROVED 2022 Holiday Planner will not only help you get organized, but will also help melt away that holiday stress so that you can actually enjoy the season for a change!