Best Free Number Fonts | Free Font Friday
I wanted to share some of my Best Free Number Fonts with you! When you are mixing numbers with text, it's important to make the numbers stand out. The numbers are what is going to catch the readers eye. If you are able to use creative number fonts as well as colors in an ad or printable, they will stand out. Try expirimenting with some of these fonts below:
add color
drop shadows
strokes
gradients
and more!
The links for the fonts are below.
Not all fonts are commercial free, so check before use!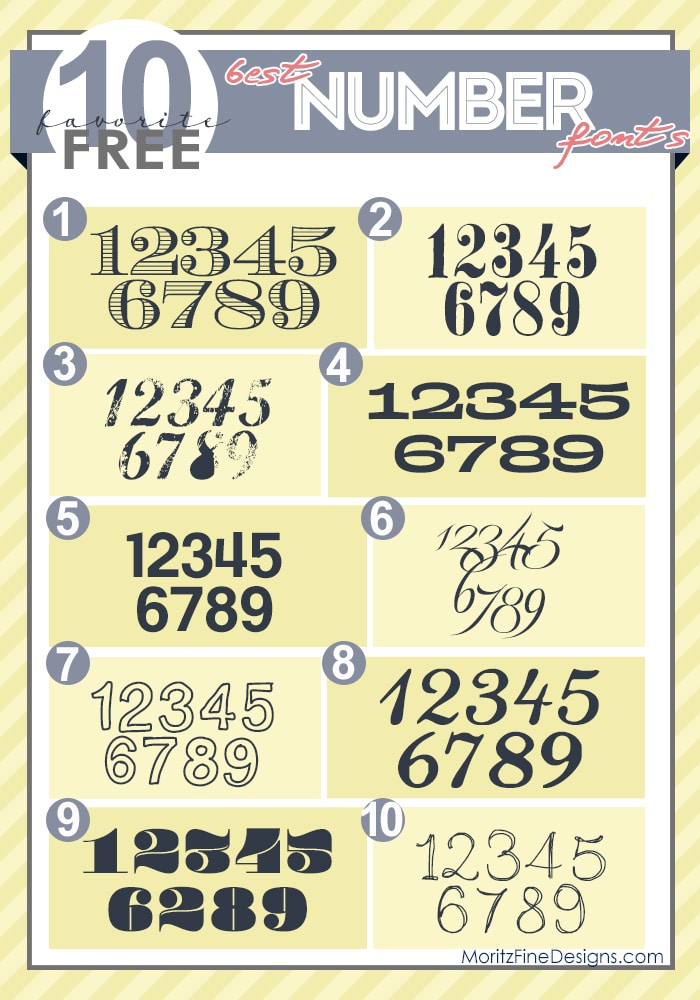 1. EcuyerDAX | 2. Stoehr numbers | 3. Marcelle Script | 4. Zapata | 5. Couture

6. Mardian | 7. MaddeningPinwheel | 8. Lauren Script | 9. Pompadour | 10. ADayInAutumn
IT'S TIME TO
GET READY FOR 2024!
Get organized for 2024 with the easy to use monthly 2024 calendar! Simply opt in below to have the FREE calendar sent straight to your inbox.