Best Free Letterpress Fonts
If you are a bit font crazy like I am, you might drool over beautiful letterpress wedding invitations or business cards! You don't see them too often and more as the expense of letterpress printing is typically unaffordable. But, it's still possible to take some of the Best Free Letterpress Fonts and use them in design to still get the letterpress effect. Below are some of my favorite Best Free Letterpress Fonts to use!
Not all fonts are commercial free, so check before use!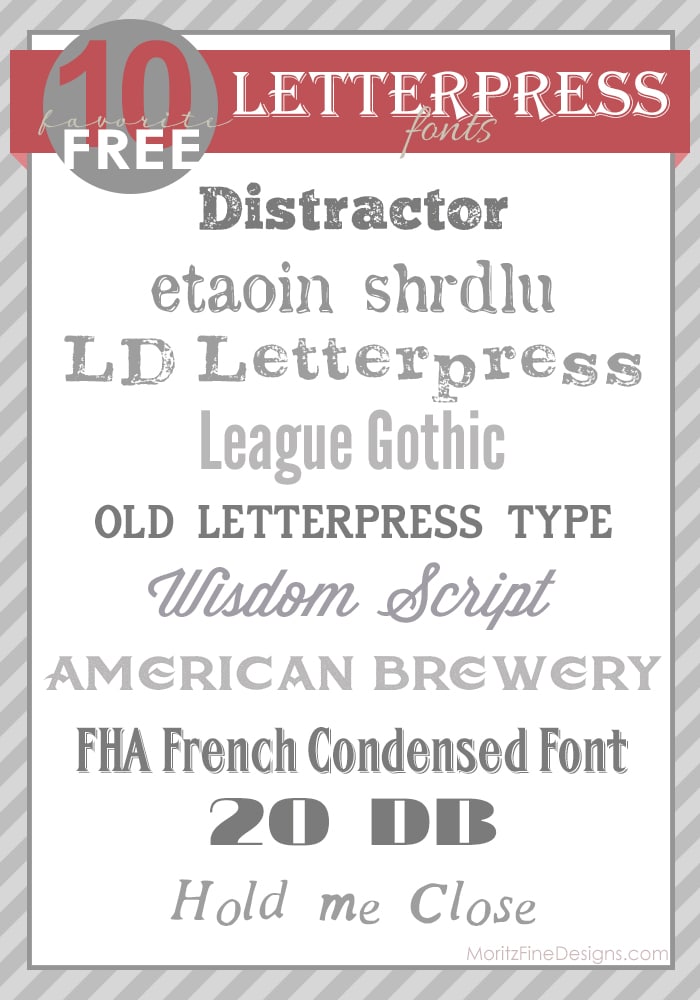 1. Distractor | 2. Etaoin Shrdlu | 3. LD Letterpress | 4. League Gothic | 5. Old Letterpress Type
6. Wisdom Script | 7. American Brewery | 8. FHA French Condensed Font | 9. 20 DB | 10.Hold Me Close
IT'S TIME TO
GET READY FOR 2023!
Get organized for 2023 with our brand new, easy to use Digital 2023 Planner! Our Planner will help you get organized and stay organized. Oh, and did we mention how pretty it is too? Use code "SAVE5" to save $5 now.