Free Printable Autumn Things Art Print
As the leaves turn brilliant shades of orange and the air becomes crisp, it's time to celebrate the beauty of autumn with our free printable "Autumn Things" art print. This fun and playful printable captures the essence of the season, making it the perfect addition to your fall decor collection. Whether you're decorating your home, office, or classroom, this art print will infuse your space with the cozy charm of autumn.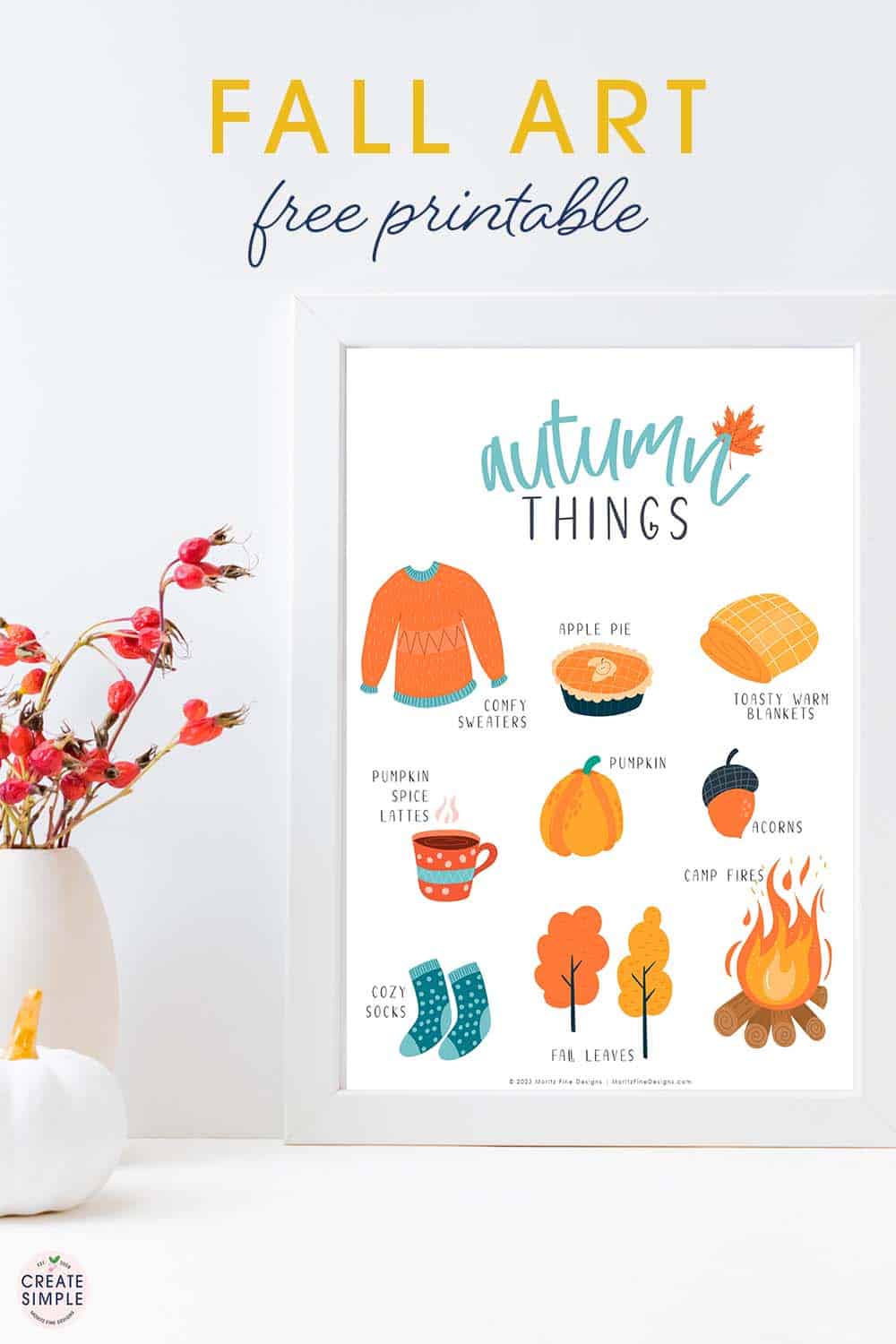 Autumn's Palette
Just like autumn's vibrant color palette, our "Autumn Things" art print showcases a spectrum of warm and inviting hues. The fiery reds and oranges of falling leaves and soft comfy blues, this print captures the essence of fall's fun beauty.
Get more ideas for fall! From some of my family's favorite recipes to free printable decore and everything in between we've got lots of ideas for you!
Versatile Decor
Our "Autumn Things" art print is incredibly versatile. You can frame it to hang in your living room, kitchen, or entryway to welcome guests with a touch of autumn magic. It's also a wonderful addition to your office space, adding a touch of coziness to your workday. Teachers can use it to decorate their classrooms, infusing an educational space with a warm and inviting atmosphere.
We believe in sharing the beauty of autumn or fall with as many people as possible, which is why we're offering this "Autumn Things" art print as a free download. Simply click the link below to access your high-quality printable file. Whether you choose to print it on your home printer or take it to a professional printing service for a larger format, you'll have a stunning piece of autumn decor in no time.
TIP: Decorating on a budget: print for pennies using my tips and tricks I share here.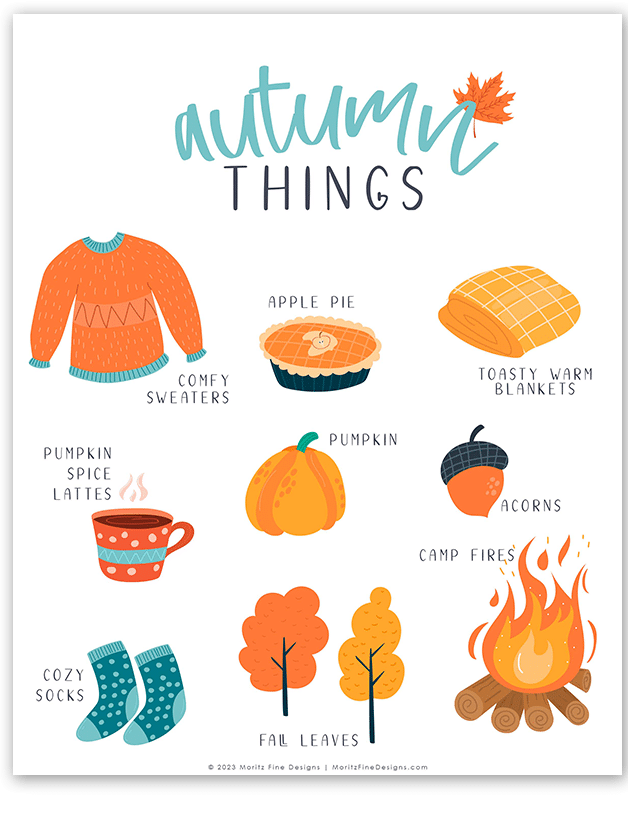 Download Now: Click the button below to download your free Autumn Art.
Embrace the Adventure
Celebrate the beauty of autumn with our "Autumn Things" art print. It's a versatile and stunning addition to your fall decor collection, and it's our gift to you. Embrace the magic of the season with this free printable, and let the warm, inviting colors and intricate details remind you of all the things that make autumn so special. Enjoy the coziness of fall with this charming art print in your home, office, or classroom.
IT'S TIME TO
GET READY FOR 2024!
Get organized for 2024 with the easy to use monthly 2024 calendar! Simply opt in below to have the FREE calendar sent straight to your inbox.