2022-2023 Monthly Calendar Planner
It's never easy to find the perfect monthly planner calendar to manage your day to day schedule, family, work and life schedules. Finally, I've created the perfect solution, and the best part is that it's free!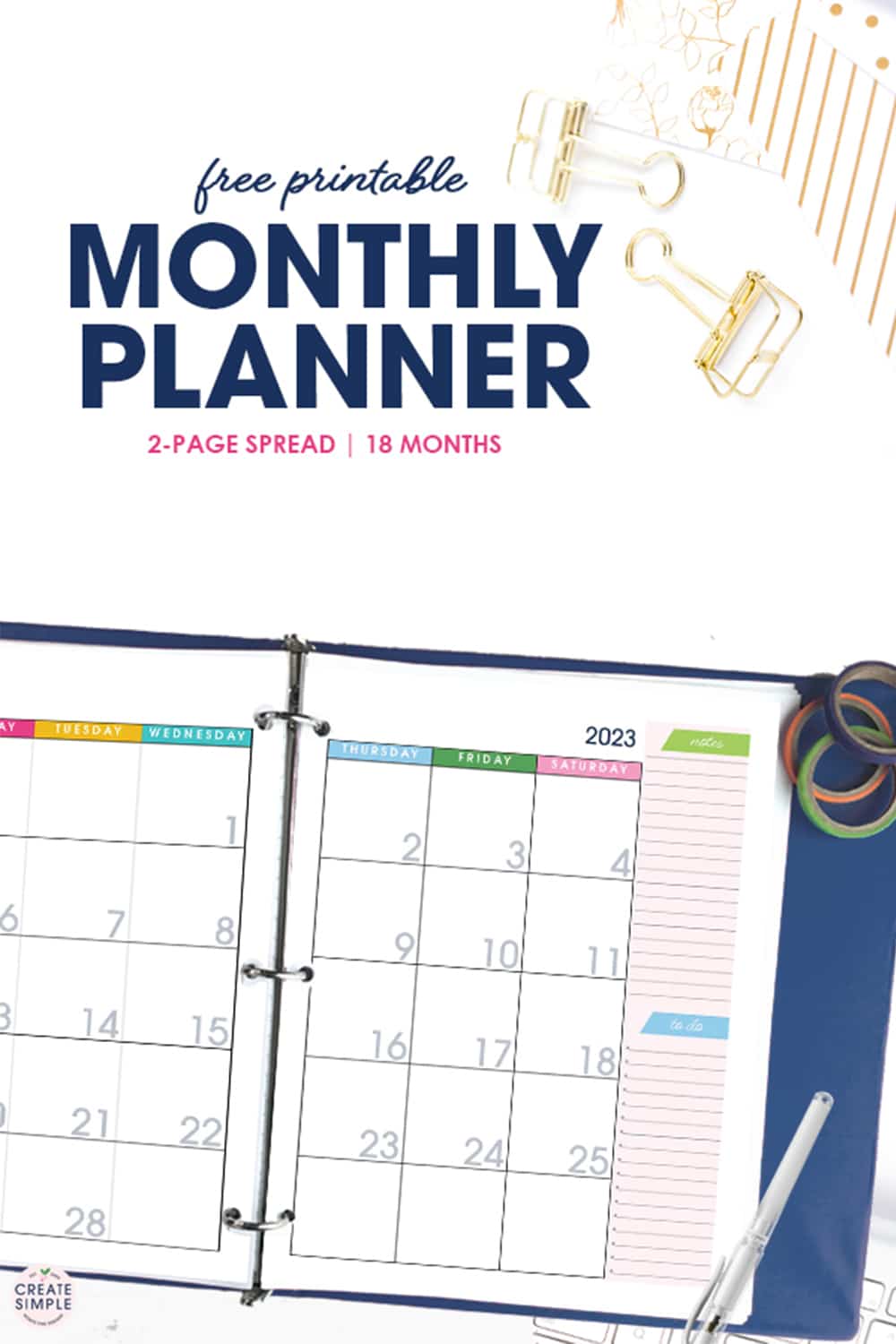 2022-2023 Monthly Calendar Planner
Grab a binder of your choice and then download this simple and easy-to-use 2-page spread monthly planner to add to your binder. Find the link to download the 2023 monthly calendar at the bottom of this post. When picking out a binder, I chose a binder that represents my style, like these.
Take a peek at the detail of the monthly spread: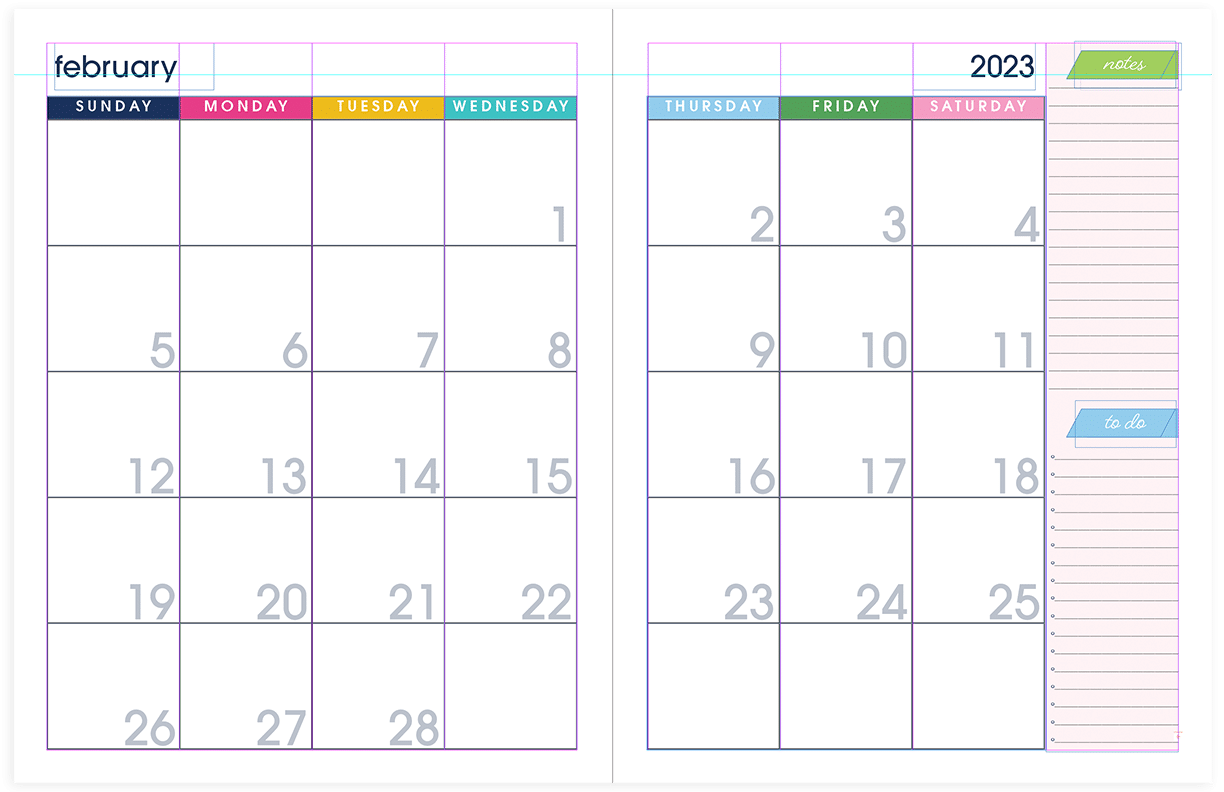 It's easy to put this simple monthly planner together. Simply gather the supplies listed below, print the planner pages and viola!
SUPPLIES:
calendar download (get it from the link at the bottom of the post)
card stock or my absolute, favorite–cannot live without– paper for printables (to make the calendar more durable, print on a thicker, better paper)
OPTIONAL SUPPLIES
(I love binding my 2023 monthly calendar to keep it all together, there are a number of different ways to bind it. I'd suggest one of the following:)
Looking for a more simple calendar? Try the 2023 Printable Calendar.
IT IS POSSIBLE TO
ENJOY STRESS FREE HOLIDAYS THIS YEAR!
The holiday season can be downright exhausting. We have too many things to do and not enough time to get them done. The NEW & IMPROVED 2022 Holiday Planner will not only help you get organized, but will also help melt away that holiday stress so that you can actually enjoy the season for a change!