Here it is—our most loved calendar each and every year, our 2023 Printable Calendar. It is exactly what you need to get your events on the schedule.
2023 Printable Calendar
This calendar is perfect to keep in view in our high traffic area in our home—because it's easy to catch a quick glance of major events (vacations, days off school or work, sports tournaments, etc.).
Are you wondering why we don't use this calendar for all of our family's events? Well, it's because we use the shared iPhone Calendar for detailed day to day events, activities and appointments. It is the absolute best option our family has found. It works really well for us because everyone has access to the calendar at all times on their phones or computers.
Here's and example of what each month looks like: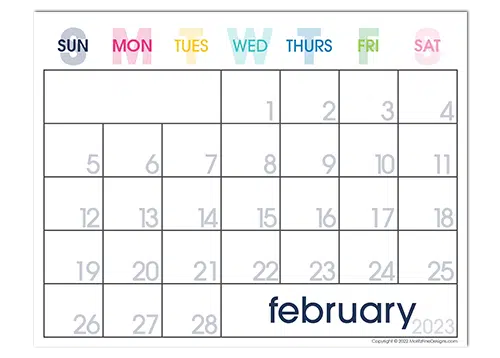 SUPPLIES:
monthly calendar download (just click the link at the bottom of the post)
card stock or better yet, use my favorite paper for printables (I keep a ream of this thicker, better paper on-hand for printables like this–when I want a high quality, durable printed project. Trust me, you will LOVE this paper!)
OPTIONAL SUPPLIES
(check these ideas out if you want to bind your calendar):
Type in your Calendar!
Did you know you can type in all of your events before you print the calendar out? This calendar is completely editable in Adobe Reader (don't worry, it's a free program that's probably already installed on your computer!). Print it out after you have added all of your events!
You don't have to add your events to the calendar before you print it out, it's up to you! Simply download and print out the non-editable version.
SURVIVE YOUR SUMMER!
---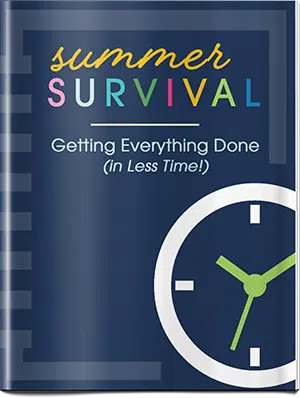 Want to keep your sanity this summer?! Simply opt-in below to get the Summer Survival Guide: Getting Everything Done(in Less Time!) sent straight to your inbox!