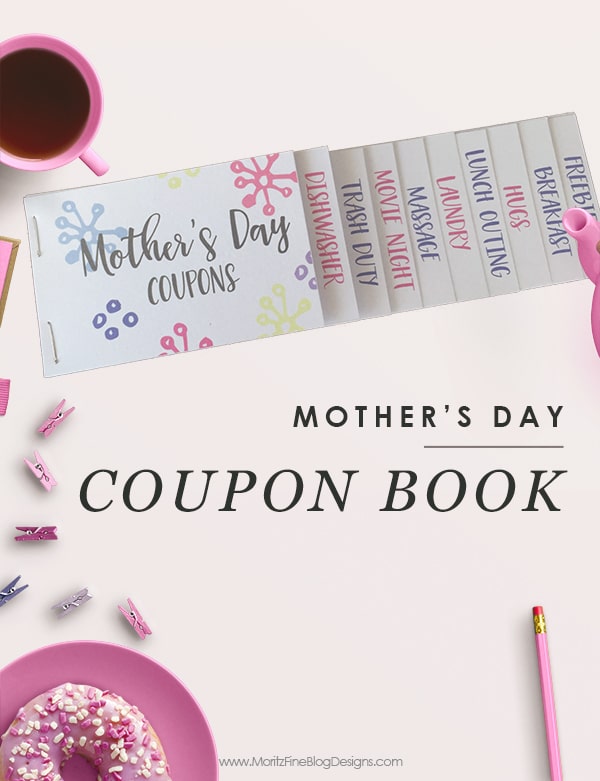 For the most part, husbands typically do the Mother's Day shopping, racking their brains as to what their wives would like for Mother's Day! Often times the kids are just along for the ride when it comes to giving mom the perfect gift. Using the Mother's Day Coupon Book is the perfect way to allow kids to take ownership in creating and giving their own special gift to mom.
Mother's Day Coupon Book
This Mother's Day Coupon Book is easy to print out, cut apart (a perfect job for the kids) and deliver on Mother's day. There are even 4 customizable coupons, allowing the kids to come up with their own creative coupon idea for mom.
Pair this sweet little Mother's Day Coupon Book along with this Mother's Day Printable and you have the perfect gift for mom!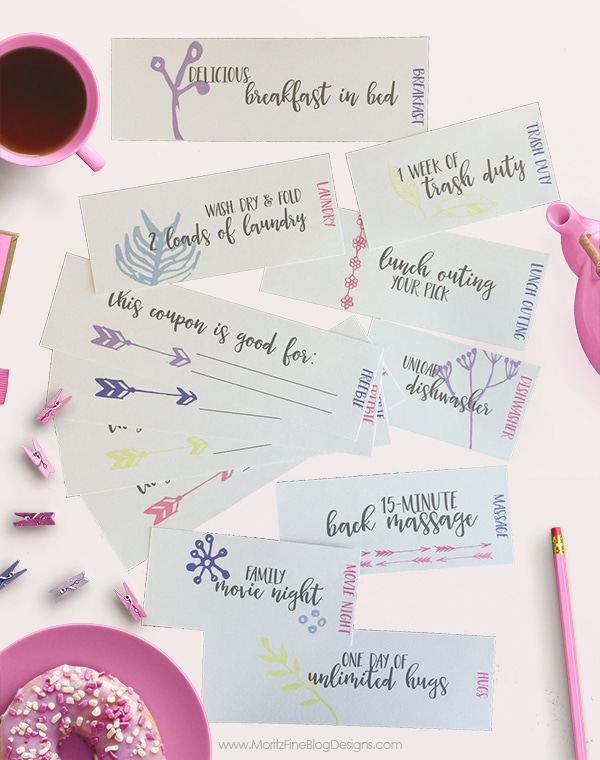 Here is a list of the Mother's Day Coupons that are included:
unload the dishwasher
1 week of trash duty
family movie night
15 minute back massage
wash, dry & fold 2 loads of laundry
lunch outing
one day of unlimited hugs
delicious breakfast in bed
4 "freebie" coupons for the kids to make up on their own
You can get the link for the download at the bottom of the post.