The Best Year Reflection & Goal Setting Worksheet for Kids & Adults
The older our kids get, the more time we spend discussing what their goals are for the future: What GPA do you want to graduate with? What sports team would you like to make? What can you do to be helpful to someone else?
With a new year upon us, it a great time to have everyone in your family take just a bit of time to ponder through the previous year and to make some goals for the new year! It would be a great idea to make a night of it. Celebrate the past year and look forward to the new year with a fun family dinner, a few games and a brief time to reflect and goal set!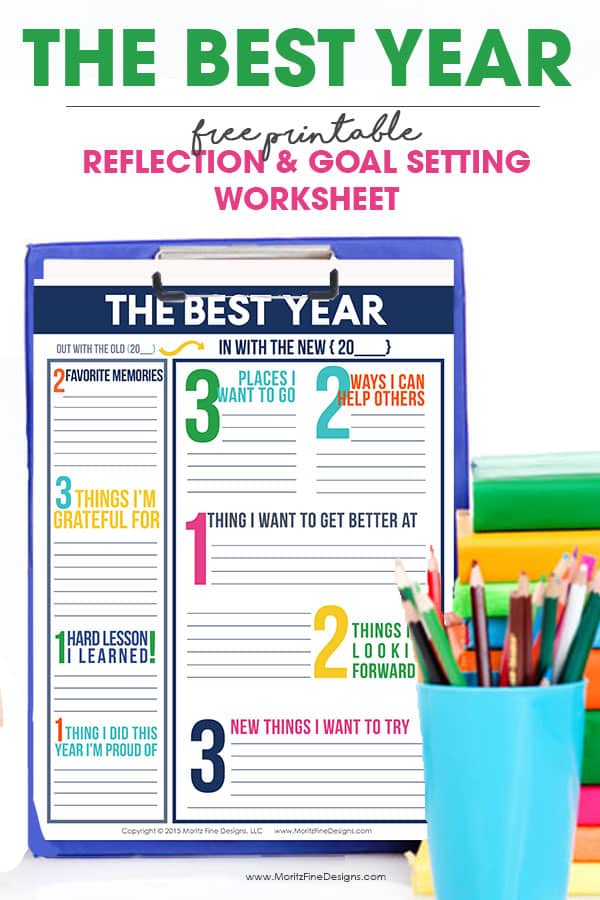 The Best Year Reflection & Goal Setting Worksheet
You can use "The Best Year" free goal setting printable! Simply click on the download link at the bottom of the post and print out as many copies as you need. The year is left blank so that you can use this same goal setting printable year after year.
How awesome would it be to go back every year and look at the previous year's goals? It's amazing for kids, especially, to see what they have done over the past year–their accomplishments, tasks done and growth!
Choose from two great style options below, both will come in your download! Get all of my printing tips here.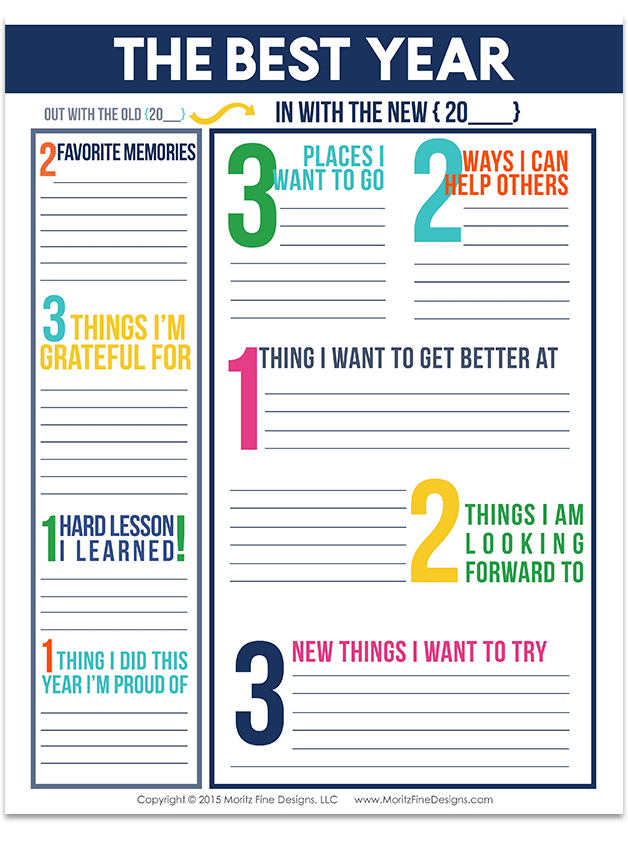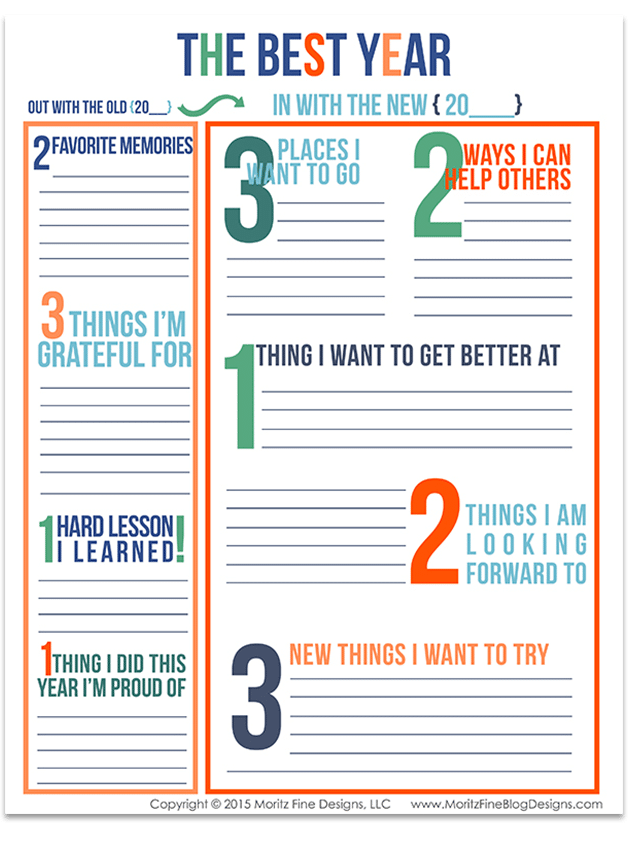 Enjoy your time processing, thinking and analyzing! Once you write your new goals down, be sure to place your Worksheet in a place that you can view it as a reminder!
Want to be more detailed in your goal setting? Check out this Yearly Resolutions Printable, where you can set both yearly and monthly goals!
Do you love this goal setting worksheet? As important as it is to reflect and set individual goals, it's also important to set goals for your family! Our family goal setting worksheet is the perfect option for you to use. Gather the kids and spend 30-60 minutes setting yearly goals in areas related to finances, home projects, health, trips and more!
IT IS POSSIBLE TO
ENJOY STRESS FREE HOLIDAYS THIS YEAR!
The holiday season can be downright exhausting. We have too many things to do and not enough time to get them done. The 2023 HOLIDAY PLANNER will not only help you get organized, but will also help melt away that holiday stress so that you can actually enjoy the season!