Printable Health & Fitness Planner
Are you ready to start the new year off with some fresh health and fitness goals? It seems like we all start off with good great intentions. We hit the gym or watch our diets and then about 3 weeks into the new year….well, do I need to even finish the sentence? Did you know that it's typical that within one month of setting a goal or making a resolution 66% of people quit. Gosh, the odds are sure against us, aren't they?
This is where the Health & Fitness Printable Planner comes in to play. A psychology professor at Dominican University in California, Dr. Gail Matthews, did a study on goal-setting with 267 participants. She found that people are 42 percent more likely to achieve their goals just by writing them down. If you want to keep those goals and resolutions when it comes to your health and fitness, it is imperative to write them down and track them!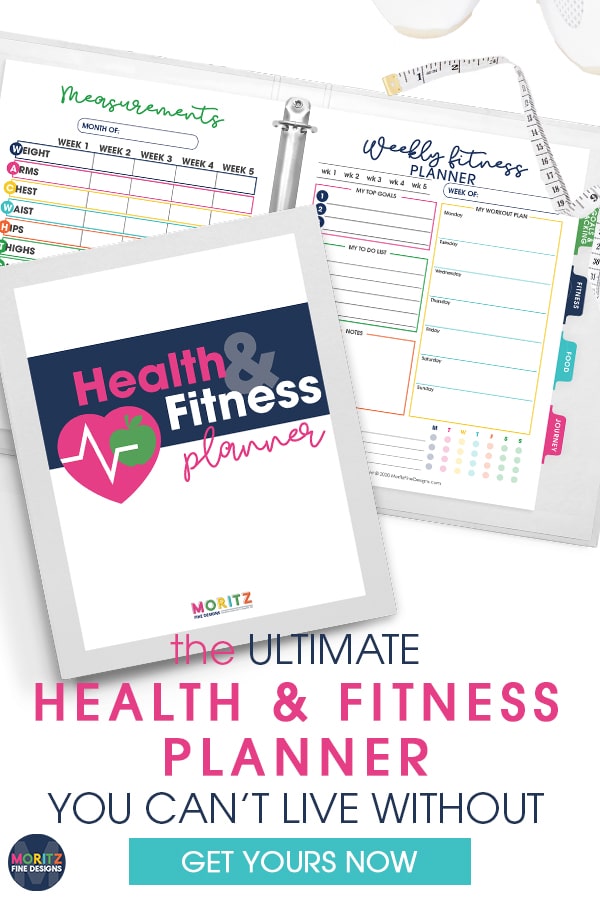 I will be the first to admit, that every diet I have ever started I had never, ever reached my goal weight–that is until last year. This was the year that I seriously took tracking to the next level! And, as a result, I am proud to say that when using my old version of the Health & Fitness Planner (because I had not yet created this new and improved version!) in combination with Weight Watchers I finally, yes FINALLY reached my goals! Not only did I reach my goal–I crushed it and went beyond my initial goal of losing 15 lbs. In just 13 weeks I lost 18 pounds and couldn't have been happier.
I guess the next issue is what happens when you meet the goal? There's just one very simple answer–don't stop tracking those health and fitness goals. I am positive I have been able to keep the weight off these past 9 months (during the COVID pandemic, no less) because of tracking!
Health & Fitness Planner
Our new and improved Health & Fitness Planner is the simple secret to achieving success in your health and fitness journey. Above all, our sanity-saving Health and Fitness Planner is designed to help you plan, track and monitor your progress with over 20 helpful–one go-to place to help ensure you are staying the course!There are 40+ pages to cover all your needs:
GOALS & TRACKING
Yearly Goals
Measurements
Weight Tracker
Monthly Challenge
Sleep Tracker
Habit Tracker
Vitamin/Supplement Tracker
Period Tracker
Injury/Symptom Tracker
Gratitude List
Daily To Do List
Reading List
FITNESS
Workout Record
Step Tracker
Running Tracker
Daily Fitness Planner
Weekly Fitness Planner
Monthly Fitness Planner
Exercise Inventory
FOOD
Balanced Food Record
Calorie Tracker
Intermittent Fasting Tracker
30 Day Water Challenge
Weekly Menu Plan
Weekly Menu Plan with Grocery List
4-Week Menu Plan with Grocery List
Grocery ListText
JOURNEY
Monthly Journal
Visual Journey
Sample Pages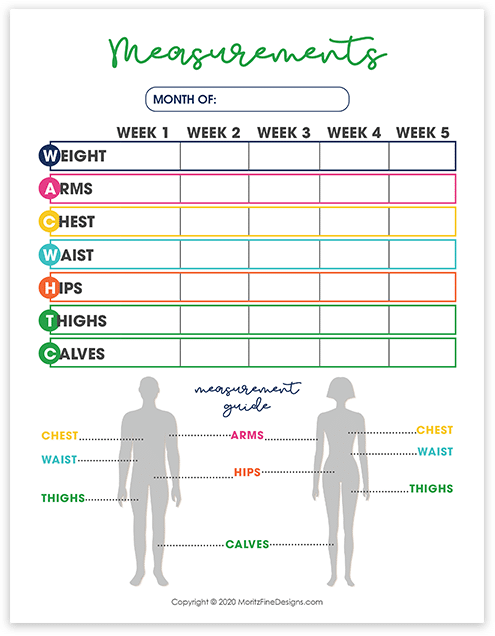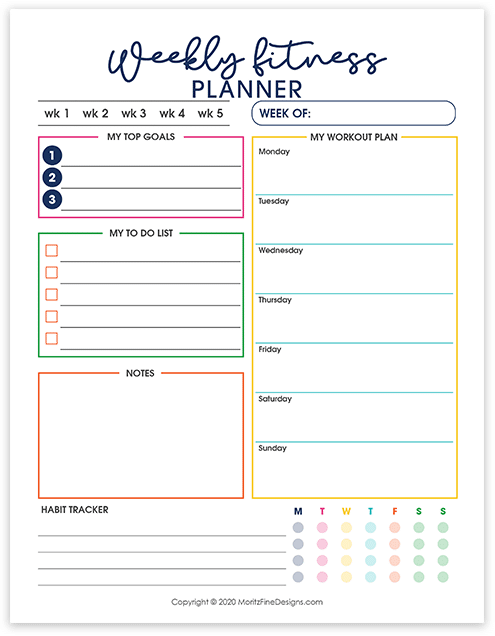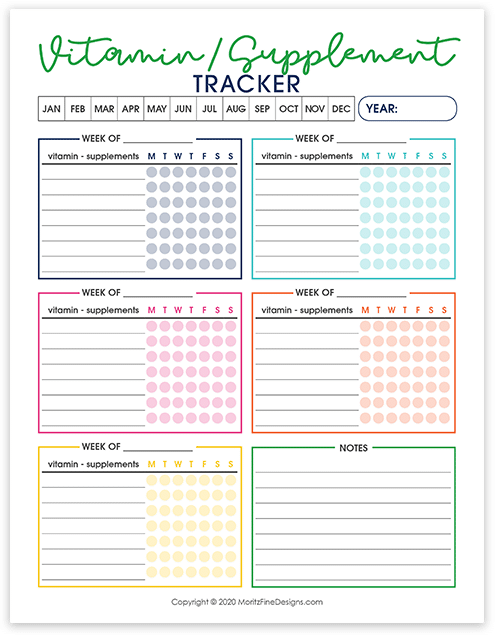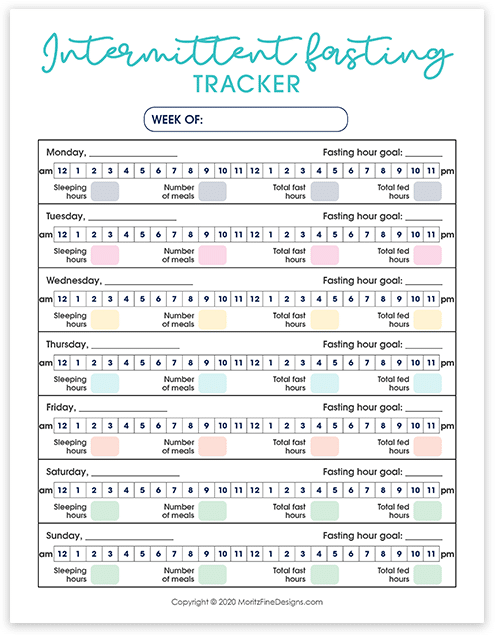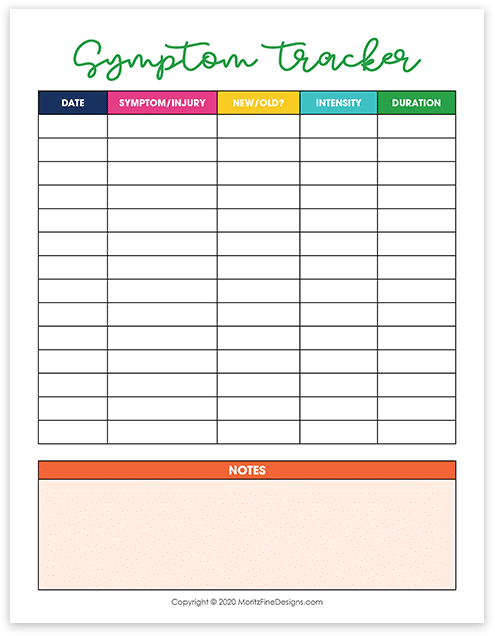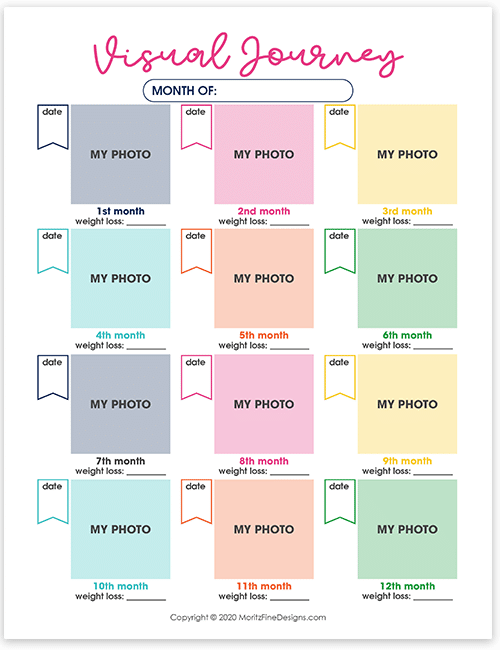 To view all pages included, go
here
.
How to Set Up Your Health & Fitness Planner
SUPPLIES:
You can create either a simple binder (first supply listed below) or create one using my favorite disc binder (see directions below), using supply items #2-5.
You can simply grab a three-ring binder, punch your downloaded planner and insert.
I love to use the discbound system to create planners. With this system you can put anything in your disc binder. You will need to invest in a disc hole punch like the Levenger Circa Portable 1-2-3 Punch or the Staples Arc Desktop Punch. To hold your planner together, you need the round discs notebook rings. There are lots of colors available. It's optional to get a cover, but I like my planner to stand the test of time so I use these translucent covers. If you want to get rings, a cover and filler pages, grab this arc notebook.
Ready to tackle those goals this year with success? The Health & Fitness Planner can help you do just that. What are you waiting for?
IT IS POSSIBLE TO
ENJOY STRESS FREE HOLIDAYS THIS YEAR!
The holiday season can be downright exhausting. We have too many things to do and not enough time to get them done. The 2023 HOLIDAY PLANNER will not only help you get organized, but will also help melt away that holiday stress so that you can actually enjoy the season!