At the start of the new year, we all do the same thing–we make our New Year's resolutions. You know, those resolutions we are sure we will keep for the entire upcoming year! Our goals and aspirations are big and seem completely attainable, that is until we find it's the end of January and we start second guessing the resolutions we made!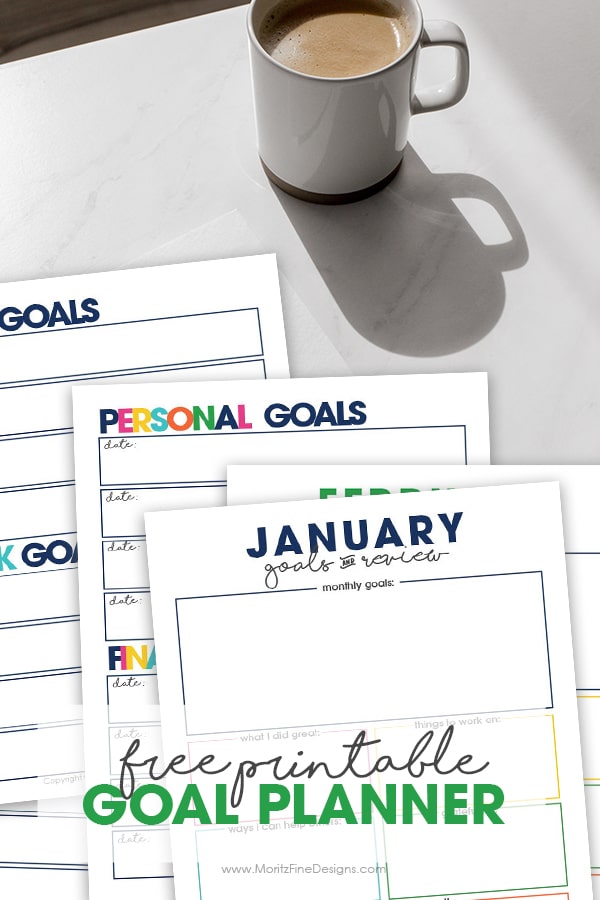 Free Printable Goal Planner
Do you want to actually keep your resolutions? I've got the solution you need. Are you ready for this? STOP making those resolutions! Yes–you heard me correctly. Stop making New Year's resolutions.
Instead think about the resolutions you'd like to make and break them down into monthly goals! Just start with the first month. It's so much less overwhelming.
Those smaller monthly goals will help you achieve your big resolutions! Need help breaking it down? Use our Goal Setting Mini-Guide for exact direction!
Oh, and one more thing that is really important. Get out your calendar and block out a bit of time at the end of each month to work on your monthly goals and review. The free printable Goal Planner includes a page for goals and review each and every month of the year.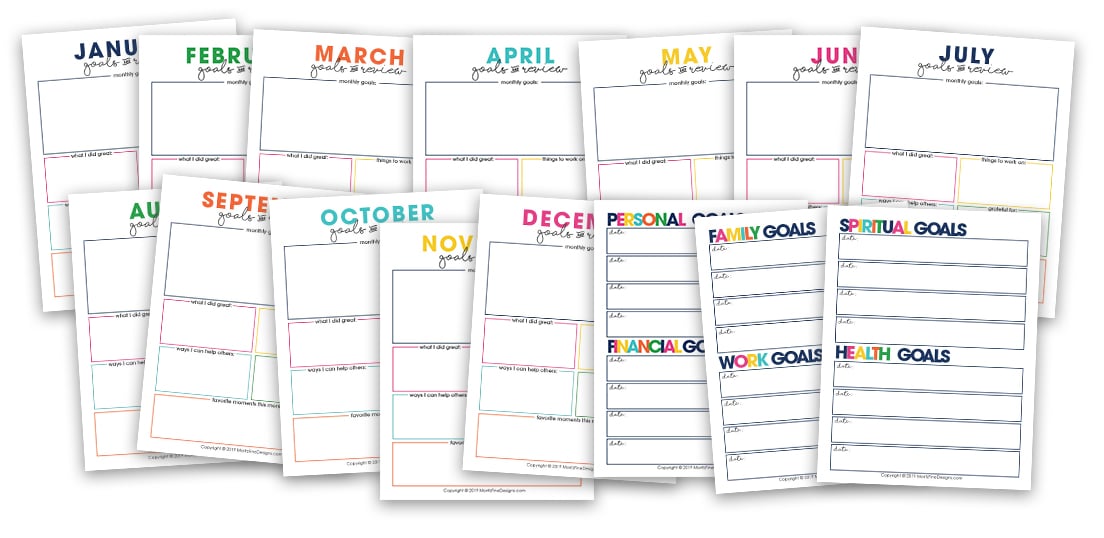 Don't forget your personal, financial, spiritual, health, family and work goals too! There's goal planning sheets for these too!
Are you ready to get started? Don't waste another minute–simply click the button below to download the Goal Planner .