Halloween Activity for Kids | I Spy & Count It
Try a fun Halloween activity with your kids this year. You might be a teacher that needs a halloween math activity, a mom who is looking for a fun activity for their kids or maybe you are the room mom for your child's class and you need activities for the Halloween Party.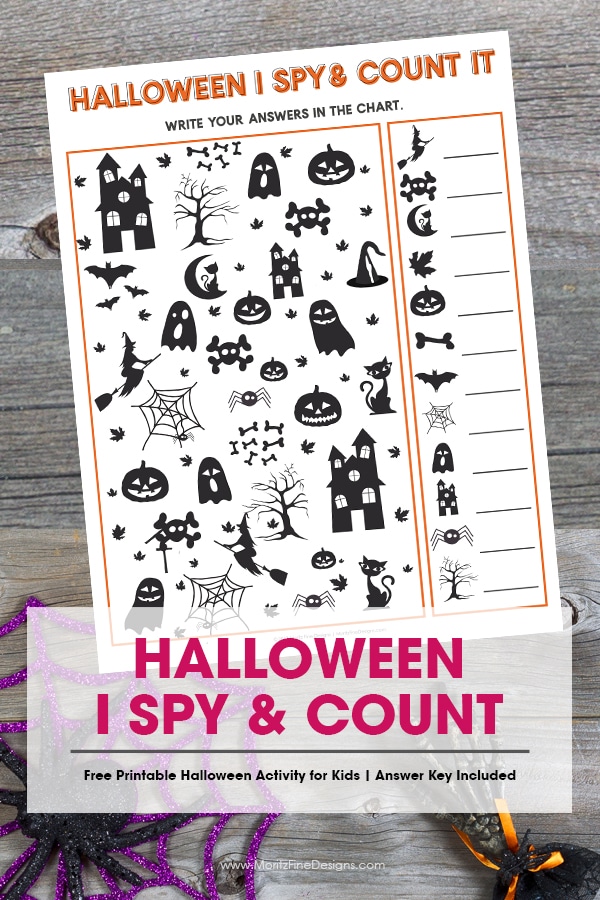 Halloween Activity for Kids
This simple "Halloween I Spy" game is super fun for kids–the best part is they are doing math and they don't even know it!
Make it even more fun and set a timer to see who can finish first. Remind your kids that even though it's a race, accuracy counts. If they finish first, but have the wrong answers they get disqualified.
Grab the download by clicking the button below.
IT IS POSSIBLE TO
ENJOY STRESS FREE HOLIDAYS THIS YEAR!
The holiday season can be downright exhausting. We have too many things to do and not enough time to get them done. The NEW & IMPROVED 2022 Holiday Planner will not only help you get organized, but will also help melt away that holiday stress so that you can actually enjoy the season for a change!